South Slope's Jubilat Provisions Featured in NY Times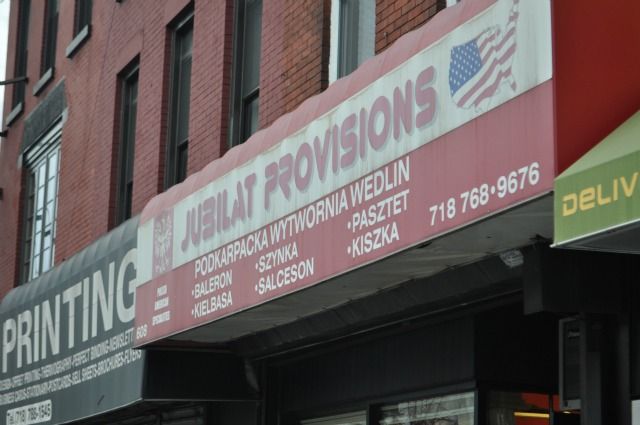 Did you catch our very own Jubilat Provisions (606 5th Ave) in the New York Times yesterday? The Polish meat market, owned by Krzysztof Kuna, and his brother-in-law Stanley Myjak, just celebrated its 22 anniversary in November 2012, and is a staple for those who love Eastern European goodies.
I'll never forget the time I was desperately searching South Slope for sausage casings. An attempt to recreate my great-grandparent's fresh kielbasa recipe was on the horizon, and I could not find the blasted casings anywhere. I stumbled into Jubilat, and explained my situation. The owner went into the back, and returned a few moments later with a bag full of casings. He said that they didn't actually sell them, so I could just take the bag for free.
Faithful customer ever since? You betcha.
In addition to stellar customer service, the quality of their work is truly outstanding. Stop by and check it out. You won't be disappointed.