South Slope Year In Review 2015: Bars, Bites, Cafes Openings And Closings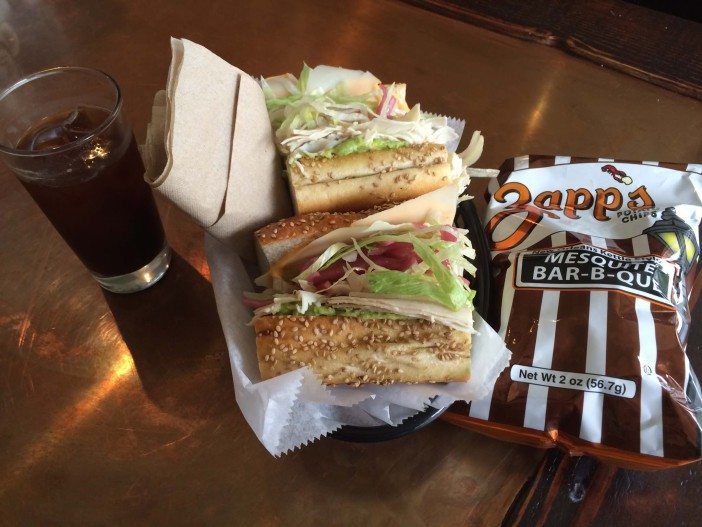 Our neighborhood is lucky to have fantastic and independently-owned places to eat, drink, celebrate, and relax. As we wish a farewell to 2015, we also have an opportunity to look back on food and drink places that have joined us this year, and which ones said goodbye.
So here's a breakdown of what opened, what closed, what re-modeled/re-opened, and what's pending:
Food
Rooster Carribean Tapas (651 5th Avenue, between 18th and 19th Streets) opened early this year, and they're serving up a menu meant for sharing, featuring some traditional-sounding dishes, from stew chicken to jerk pork to "calypso" catfish, with prices ranging from $7-12 for each plate.
Sandy's Cafe (577 5th Avenue at 16th Street) gets high marks for their tamales. Husband and wife duo and South Slope residents, Neil and Gigi took over the cafe in January and have been incorporating their own favorite dishes into the menu since. Gigi is originally from Mexico and makes several types of tamales and empanadas for the cafe. (We've subsequently learned that Neil and Gigi left Sandy's in September and that the place is under new management)
East Wind Snack Shop (471 16th Street, between Prospect Park West and 10th Avenue) opened just in time for Chinese New Year in February, and offers a variety of dumplings. In addition, the spot offers pork belly gwa bao ($3.50), fried pork dumplings ($5), sweet chili ribs and rice ($12), and house-made bubble teas ($3.75). Not to mention an assortment of Pocky and other little sweet treats. You can also check out our review.
Subs N Stuff (624 5th Avenue between 17th and 18th Streets) also opened in February. Owners Sam and Mike Sarsour have lived in the neighborhood all their lives, and are serving up some pretty unique sandwiches. They've also made neighborhood favorites part of their menu, like the "Sweet Teacher," named for the teachers from the neighboring Hellenic Classical Charter School who created it. The sandwich features grilled chicken, honey mustard, sweet peppers, avocado, and romaine lettuce — a hearty and flavorful combination.
Aroma a Mexico (568 4th Avenue at 16th Street) opened in early May. They dish out some pretty great offerings — everything from breakfast in the mornings (including chilaquiles, egg sandwiches, and more) to tacos, burritos, and grilled half chicken. And we like their salsa a lot.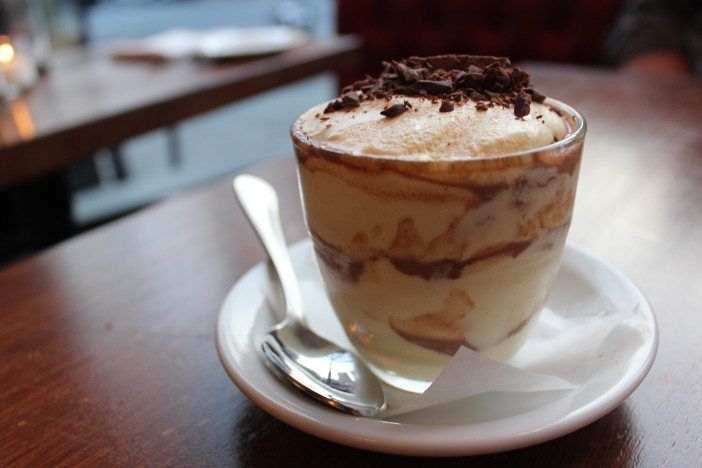 Hugo & Sons opened in May, featuring Italian and French fare. The restaurant boasts a kids' menu with chicken nuggets, spaghetti bolognese, meatballs, and gnocchi, all for $12. And desserts don't disappoint. Try the the Zuppa Inglese ($9), a classic Italian trifle with zabaglione cream and bittersweet chocolate, with your espresso.
Windsor Roast House (426A 7th Avenue, between 14th and 15th Streets) opened up in early September, but seemed to close down temporarily and re-open a month or so later. They serve all sorts of meats. Manager Paul Boomhower recommends The Windsor Burger ($16). "It's a combination of Angus beef, filet mignon, and brisket — and we think it's going to be a favorite."
Southside Coffee (652 6th Avenue, corner of 19th Street) is a cafe, but we list them under food because they re-opened with a new menu. As far as personnel, owner Ben Jones has been joined by new partners Josh Sobel, who was the chef at Mile End Deli and Court Street Grocers, and Daniel Rojo, chef of Lot 2 Restaurant. The sandwiches are our favorites in the neighborhood — so treat yourself if you haven't just yet. They're breakfast sandwich menu is new and just as good.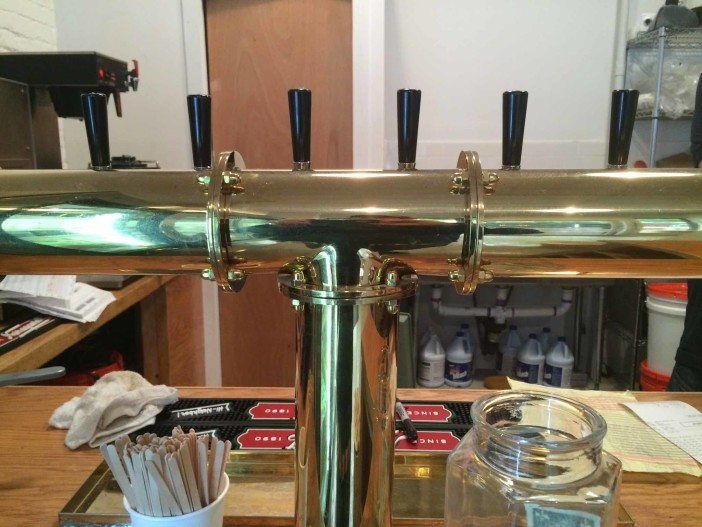 209 Station (209 Prospect Park West, between 16th Street and Bartel-Pritchard Square) opened in early October, specializing in beer — and their reusable growlers. They also sell sandwiches, cheese, dips, and spreads.
Surfish Bistro (550 3rd Avenue, corner of 14th Street) expanded into a much larger space after spending time in their smaller space at 351 5th Avenue (between 4th and 5th Streets). Miguel Aguilar, chef and owner, started serving Peruvian ceviche and tapas here in late November.
Empanada Loca (606 5th Avenue, between Prospect Avenue and 17th Street) opened just a few weeks back, and we became instant fans. The casual restaurant has an expansive menu, including over 30 types of wheat flour and cornflour empanadas ($2.95 each), and about 15 types of arepas ($4.25-$8.50). Sadly, we didn't try them all — but the ones we did were simply a knockout. The feel of the restaurant is relaxed and casual, as well as very family-friendly — similar to the personality of the co-owners of the place, George Kontolios and Tommy Keskinis. Both are born and bred in Brooklyn.
Renovations, Re-Openings, and Closings

There was a lot of concern that some of our favorite late-night tacos would disappear after Girasol (690 5th Avenue between 20th and 21st Streets) was boarded up in August. But September brought us good news — the 24-hour place re-opened at the end of September, looking shiny and new.
We're honestly not sure what has been happening at Mezini (492 5th Avenue between 11th and 12th Streets) since we stopped by in October to speak with owner Inne Reckovic. He told us a new Italian restaurant would be opening up in the former Mezini space. "It is the same ownership as Mezini," said Reckovic. "We plan to be opening in a few weeks."
Similar to Mezini is Fusion Latino (364 Prospect Avenue at 7th Avenue), the place that took over for Sips n' Bites. When we stopped in during early November, manager Harry Tavares told us that the restaurant was planning for an opening on December 1. "It will be a soft opening, and we'll have an official opening soon after." We aren't aware of an opening as of yet. Fusion Latino is under new ownership. Previous ownership did not fare well with either the most recent Sips N' Bites — which only lasted a year — or Fellucio's, which didn't do much better.
We're sorry to see Milan Restaurant (710 5th Avenue, between 22nd and 23rd Streets) go. The Slovak and Czech restaurant is known for its goulash and pierogies.
Bars and Cafes

Voodoo Lounge (273 13th Street near 5th Avenue) opened in January and then closed about five months later. The owners were the same as the previous bar — Lucky 13 Saloon. Both of those bars did not have very good relations with the neighborhood.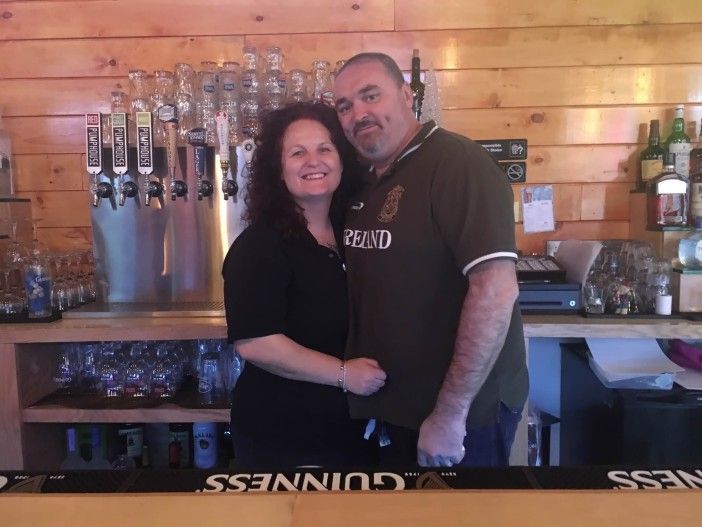 Paddy's of Park Slope has replaced Voodoo Lounge, and the new Irish pub is promising. Owners Teresa Morgan-Langton and Mark Langton are warm and affable. "We want this to be a family-orientated bar," says Mark Langton. "In our tradition, you come to the bar for many occasions. After a Christening, after a funeral. To spend time with friends. We want this bar to be for the community. We're hoping to even host a book club once we get started."
Iron Station (683 5th Avenue, between 20th and 21st Streets) opened in June and is a welcoming new watering hole on 5th Avenue. Check out the taxidermied coyote, which presides over a beautiful wooden bar that displays all the bottles that you would expect to see in a place that serves fresh, on-trend, $10 cocktails: Fernet Branca, Tito's Vodka, and a vast array of various bitters.
The Brooklyn Bavarian Beer Garden opened at the historic Grand Prospect Hall (263 Prospect Avenue between 5th and 6th Avenues) in August. Honoring its New York and Bavarian roots, all 24 taps feature mostly New York State drafts and some German imports, including Six Point, Ommegang, and Bitburger. Local Red Hook Winery varietals, a full bar, and an eclectic German-themed menu is also available. Some highlights from the menu include Schnitzel, Weisswurst, and Pretzels. The menu also features vegetarian versions of German favorites. Owner Michael Halkias was excited to open the doors, "Come see and be seen at Park Slope's new urban oasis!"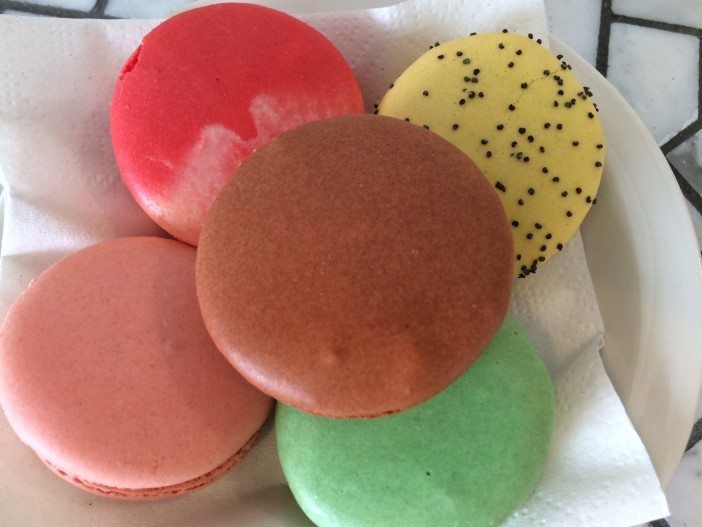 Woops! Macarons (620 5th Avenue between 17th and 18th Streets) opened in August. Owner Ellie Lippel's newest outpost functions as a bakery with excellent confections, a relaxing café (it's open until 10pm every evening), and even a place to have a sandwich for lunch.
Colson Patisserie (374 9th Street at 6th Avenue) renovated for a bit, re-opening at the end of September. They're not going anywhere anytime soon — they signed a 10-year lease extension, and their space got spruced up for the occasion. The company "has grown tremendously in the last few years," explains chef and owner Yonatan Israel. "We opened a kitchen in Industry City [220 36th Street] and our wholesale business has exploded under the leadership of Andrew Hackel, who joined the company as a partner two years ago."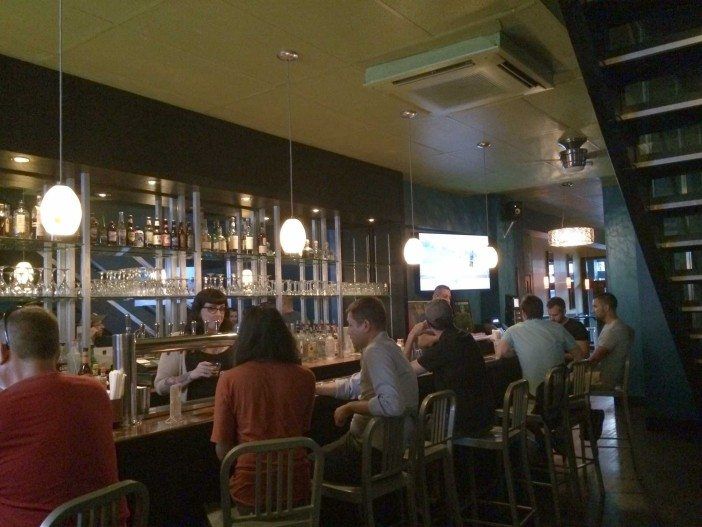 In early September, Excelsior Bar (now at its new location at 563 5th Avenue, between 15th and 16th Streets) moved a bit south on 5th Avenue. It had been about a year since Excelsior announced that it would be moving from its previous spot at 390 5th Avenue, between 6th and 7th Streets. The popular neighborhood gay bar had been in that spot since 1999.
Les Deux Amis (427 7th Avenue, between 14th and 15th Streets) opened its doors days ago, in the former La Botaneria space. That restaurant called it quits in early August. The new spot is a French coffee/bakery/pastry place.
We try to be as thorough as possible in covering the businesses coming and going in the neighborhood, but sometimes we miss things — anything you notice close down or pop up this year that we didn't list above, let us know in the comments below! And keep us in the loop in 2016. If you spot a new place or know of an old favorite that's saying goodbye, contact us at editor@bklyner.com so we can keep the community informed.