South Slope Weekend Events Spotlight: September 17-20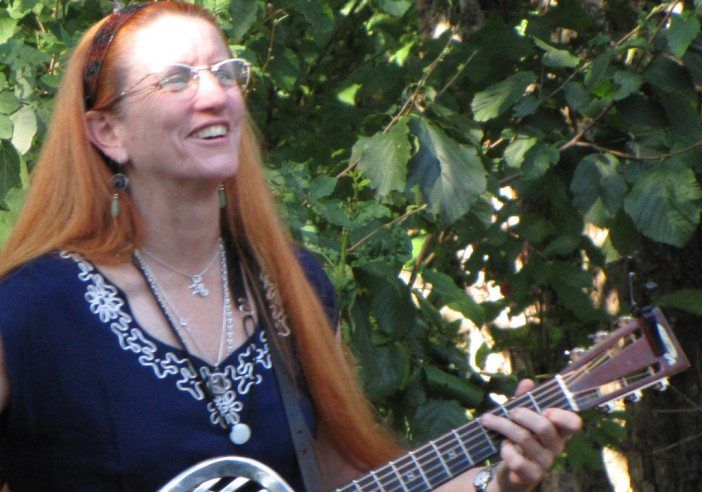 Welcome to the weekend! If you're hanging around the Slope and looking for adventure, we've got everything from ukes and poetry, to food trucks and an ode to Grease. Don't miss our top events picks from around the area:
Del Rey Master Class & Performance
When: Thursday, September 17, 9pm
Where: Freddy's, 627 5th Avenue, between 17th and 18th Streets
What: Get thee to the cozy confines of Freddy's, where guitar and uke player Del Rey will host a master class at 6:30pm. Stick around afterward for a special performance at 8:30pm.
How much: Free.
Shape Up NYC: Cardio Toning
When: Friday, September 18, 12pm
Where: Audubon Center, Prospect Park
What: Shape up your core with a free cardio class in Prospect Park that will combine strength, balance, and toning exercises. No reservation is required, but it is recommended that you bring a workout mat.
How much: Free.
Lola Star's Dreamland Roller Disco
When: Friday, September 18, 7:30pm
Where: LeFrak Center, Lakeside
What: Whether you're looking for a little "summer lovin," or are "hopelessly devoted" to the "one that you want," you won't want to miss this week's ode to Grease at Dreamland Roller Disco. Note that admission is restricted to guests ages 21 and older. For more information, or to buy tickets in advance, visit the Dreamland website.
How much: $18 (includes admission and skate rental).
Roots Poetry Series
When: Friday, September 18, 8-10pm
Where: Roots Cafe, 639 5th Avenue, between 18th and 19th Streets
What: The monthly poetry series at Roots brings together an impressive lineup on Friday night! Expect readings from Jayson Smith, Aubrie Marrin, Camonghne Felix, and Allyson Paty. Beer and wine will be available for cash donations, and (of course) there will be Roots coffee and treats.
How much: Free.
Witti Repartee
When: Friday, September 18, 10pm
Where: Excelsior, 563 5th Avenue, between 15th and 16th Streets
What: Look for songs, a little bit of schooling, and more, as Miss Repartee works the mezzanine at Excelsoir on Friday night.
How much: No cover.
Transforming Food
When: Saturdays & Sundays in September, 2-4pm
Where: Lefferts Historic House, Prospect Park
What: Roll up your sleeves and learn all about cooking the old fashioned way. Families can look forward to making popcorn with fresh herb butter, apple pies on a rotating basis, churning butter, grinding corn, and pealing apples.
How much: $3 suggested donation.
Writing In Crayon
When: Saturday, September 19, 6:30pm
Where: Supercollider, 609 4th Avenue, between 17th and 18th Streets
What: Test our some new material, or just come in for some laughs, as Nasser Khan and Myles Hewette host open comedy mic night at Supercollider.
How much: Free
Food Truck Rally
When: Sunday, September 20, 11am-5pm
Where: Grand Army Plaza
What: Have the munchies? Stop by Prospect Park on Sunday, and nosh on goodies from some of the city's best food trucks.
Smorgasburg
When: Sunday, September 20, 11am-6pm
Where: Breeze Hill, Prospect Park
What: Don't completely fill up on those food trucks, though, because there are gastronomical delights waiting for you at the Prospect Park Smorgasburg. With 100 vendors featuring prepared and packaged cuisines from all over the world, you'll definitely want to check it out.