South Slope Weekend Events Spotlight: December 3-6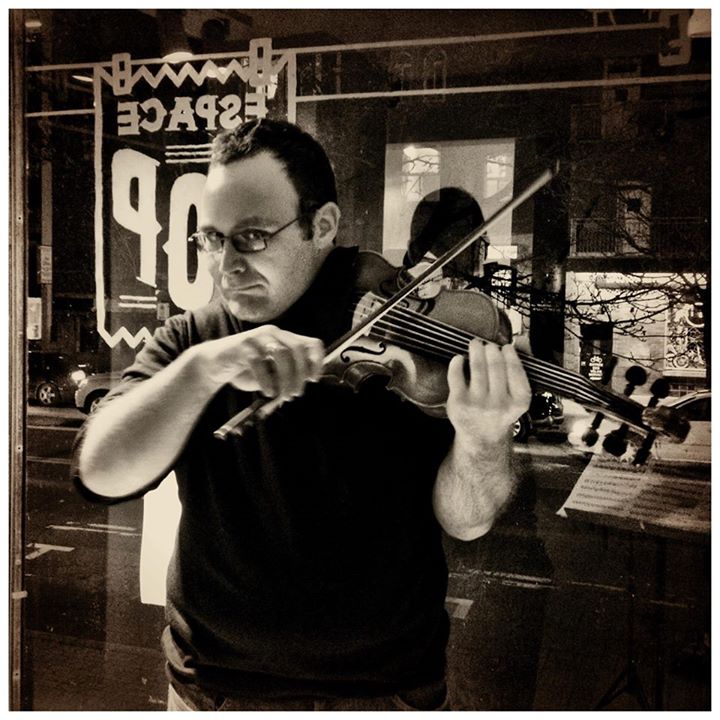 Looking for something fun to do close to home this weekend? From a tree lighting party with a chance to meet the Big Guy, to an opportunity to dance the night away, to a community dinner at a local art gallery, there are plenty of great events in the neighborhood.
For more events around Brooklyn, check out our calendar, and if you have an event coming up that you'd like neighbors to know about, be sure to add it, and we may feature it in a future roundup like this one!
Greenwood Park 3rd Annual Tree Lighting Party
When: Thursday, December 3, 5:30-8pm
Where: Greenwood Park, 555 7th Avenue
What: Bring friends and family to this annual tree lighting at the beer garden, where you'll find holiday music, a visit from Santa, and a chance to take photos in a giant sleigh! Also look out for seasonal food and drinks on the menu, and, as always, a cozy fireplace inside. Want to take a bit of the festivities home? Gregs Trees will be set up tonight (and daily through Christmas) selling trees, wreaths, and  other decorations.
How much: Free.
Geeks Who Drink Pub Quiz
When: Thursday, December 3, 8pm
Where: Supercollider, 609 4th Avenue
What: Feeling trivial? Get in on this weekly quiz, featuring eight rounds of eight questions each, including a music round, an audio round, and a picture round. It's free to play, with prizes for the top two teams, and bonus prizes throughout the game.
How much: Free.
Roots Music Night
When: Friday, December 4, 8pm
Where: Roots Cafe, 639 5th Avenue
What: Stop by the local coffee shop to hear three performers: Kohli Calhoun, Anoche, and Julia Patinella. A limited menu will be available, and beer/wine will be on hand for a suggested donation.
How much: Free.
"I Know You Got Soul" Dance Party
When: Friday, December 4, 9pm
Where: Freddy's Bar and Backroom, 627 5th Avenue
What: Boogie down at this funk and soul dance party that sets up show now at Freddy's on the first Friday of each month. Join DJs Pat, Jae Trevor, and Ben the Beyonder for deep cuts and classics from the soul stompers of the '60s to space-age funk, and everything in between.
How much: Free.
Flatbush Artists Exhibit & Sale
When: Saturday and Sunday, December 5-6, 12-6pm
Where: 502 9th Street
What: Check out the work of some Brooklyn artists (see the participating artists here) at this annual show, and chat with them about their work. You can also buy the work on display, in case you're looking for a unique gift for someone on your list.
How much: Free.
Open Source Soup Kitchen
When: Saturday, December 5, 7pm
Where: Open Source Gallery, 306 17th Street
What: This awesome annual event brings neighbors together at the gallery for a night of food and art, with one person volunteering to cook a dish to feed about 15-20 guests — anyone is welcome to stop in — and the cook must also provide some kind of artistic element for the evening. Tonight the volunteer is professional percussionist Elizabeth Pupo-Walker, who notes she'll be making a vegetarian curry stew and will hold a drum circle. The event continues through the end of the month, and still needs volunteers for some days — if you're interested, you can sign up here.
How much: Free.
Ljova Residency
When: Sunday, December 6, 5pm
Where: Barbes, 376 9th Street
What: Lev 'Ljova' Zhurbin, a composer, violist, and "versatile musical chameleon" begins his Barbes residency, and will be at the space for three Sundays this month doing a solo performance of partially improvised work that explores "looping, the melodies of Eastern Europe, and the rhythms of New York."
How much: $10 strongly suggested donation.