South Slope Rental Roundup: Roommate Shares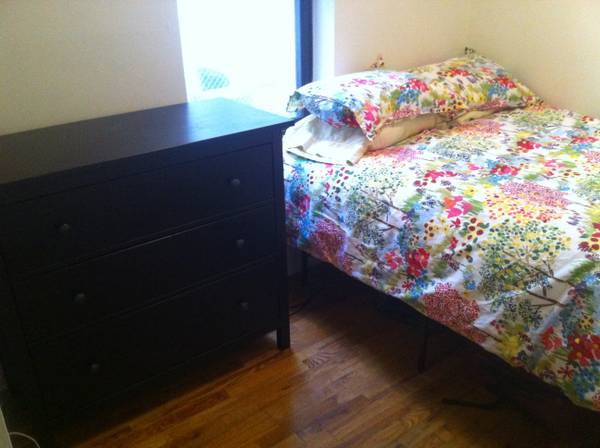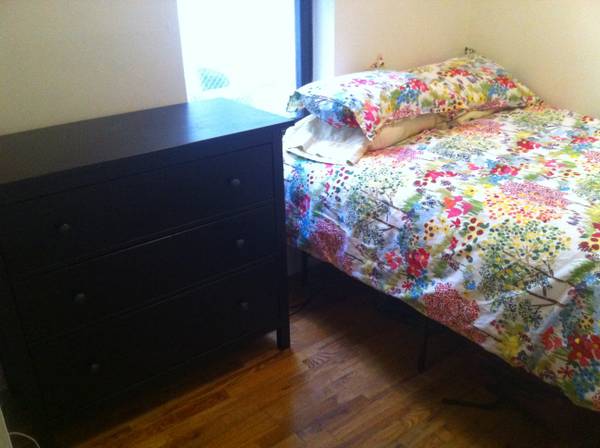 In the market for a roommate share? You're in luck, because we've put together some of our favorite listings from the area this week. Check 'em out and let us know what you think.
22nd Street, Between 5th and 6th Ave
Price: $750, First month's rent and a security deposit equivalent to one and a half month's rent ($1125) required to move in.
Size: 1 bed in a 3 bed, 1 bath apartment
Available: June 1
Details: The rental room is approx. 11′ x 14′ with a 9′ high ceiling that comes with an air conditioner, twin mattress, desk, chair, table and mirror (YouTube video made by current tenants below). The existing furniture can also be removed if you would like to bring in your own stuff. In addition to a shared living room, kitchen, and bathroom, tenants also have access to a well-maintained backyard. Roommates include "a male independent filmmaker/graphic artist in his early 50s, and a working actor in his mid 20s." No pets, and no smoking in the common areas.  Heat and hot water are included, but additional utilities and internet average about $60 extra per person each month.
http://www.youtube.com/watch?v=nib3Fx7-zxQ&feature=youtu.be
Contact: Email 2dhs5-3766908039@hous.craigslist.org for more information, or to see the apartment.

22nd Street and 6th Ave
Price: $800
Size: 1 bed in a 2 bed, 1 bath apartment
Available: May 1 or May 15
Details: The rental room is not huge, but the current tenant says that it will fit a queen size bed, dresser and/or desk. There is a closet in the room, with additional storage space in the common living area. No need to bring a couch, because the unit already has one, along with a "pretty sweet TV." Here's some additional information on the roommate:
I'm a native New Yorker who's chill and does not deal well with passive-aggressive types. But I do deal well with good food, wine and beer. And hip hop. And baseball. None of these interests are required, except maybe the food and drink part. I do own a burgeoning meat business. So there will always be good food around. Vegans are encouraged to apply, too. I can get my hands on some asparagus at the farmer's market for you. No problem.
Contact: Email psh9h-3764803913@hous.craigslist.org for more information.

11th Street and Prospect Park West (Shown above)
Price: $850 + one month deposit + utilities
Size: 1 bed in a 3 bed, 1 bath apartment
Available: May 15
Details: Once again, you're looking at a room that's on the small side, but it will comfortably fit a full-size bed and dresser. There is a window in the room, but no closet. The living room, kitchen and bath are all common. The current residents are:
Two women in our 20s. One of us is a South Asian woman who works in advertising and enjoys good food, spending time with friends, comedy, reading, and exploring the city. The other is a white recent art history grad, currently works in higher education, and has a great cookbook collection that she enjoys using.
It's really important to us to come home to a comfortable and friendly shared space where we can relax after our long days. We have our own friends and interests outside of this home as well. We are both strong queer allies, and welcome people who are interested in this kind of a home environment.
The exiting roommate is taking some furniture with her, so there will be room to bring in some pieces if you're interested. You will not need to sign the lease, but they are hoping for (at least ) at six month commitment. The unit is rent stabilized, and there is laundry in the basement.
Contact: Email hnmm8-3764936532@hous.craigslist.org for more information.