South Slope Open House Roundup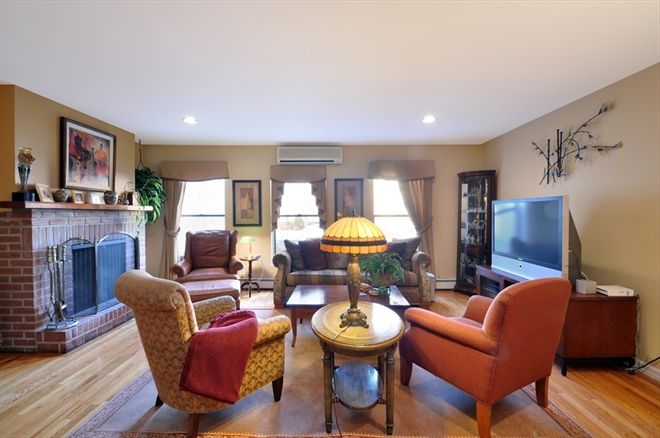 In the market for a new place to call home? Here are our top open house picks for this weekend. Let us know what you think:
330 Prospect Avenue, Apt. 1A, between 6th and 7th Avenues
Open House: Sunday, December 9, 11:30am-1pm
Two words: Private parking. If that's not enough to get your attention, this 1,679 square foot, 2-bed, 2.5-bath 1,679 duplex condo, listed by Corcoran, also features a wood burning fireplace in the living room (shown above), an updated bath and walk-in closet in the master bedroom, dishwasher, oversized washer and dryer, windowed rec room, 8-month-old water heater and ductless air conditioning units. To top it all off, there's a private patio garden area. Asking $1,025,000. Low monthly maintenance of only $350.
249 16th Street, between 5th and 6th Avenues
Open House: Saturday, December 8, 3:30pm-4:30pm
Also listed by Corcoran, this 675 square foot, 1-bed, 1-bath condo has the expected stainless steel appliances,  but also rocks a washer/dryer in the unit, separate storage space, and a place to keep your bike. This might not be your cup of tea if you're needing something ASAP, though, because there are tenants in place until March 2013. On the other hand, the apartment is only in year 8 of 25 year, 421 Tax abatement, which is a nice plus. Asking $475,000 with $327 monthly common charges.
206 21st St, Apt. 1A, between 4th and 5th Avenue
Open House: By Appointment. Email kevin21street@gmail.com
This by-owner sale is a 1-bed, 1.5-bath, 1,009 square foot condo that boasts a dishwasher, king size master, central air conditioning and a beautiful backyard with raised deck. If used as an investment property, the annual rental income $32,400. Asking $640,000 with $206 monthly common charges.