South Slope Hits The Streets For First Summer Stroll
The temperatures might have soared on Friday, but the first South Slope Summer Stroll was even hotter. Neighbors took to the streets on 5th Avenue between 12th and 18th for live music, fire dancing (shown in the above photo by Erika Clark), vintage cars and more. Here's a peek at some of the fun:
Anyone up for a game of Wizard's Chess?
We're by no means car aficionados, but this old Buick was a beauty.
What heatwave?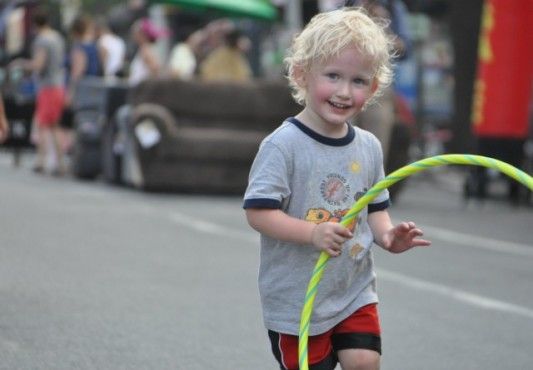 The hula hoops were by far one of the most popular activities we spotted. The kids were going nuts for them.
You can check out more photos on the 5th Avenue's BID's website.
Couldn't make it on Friday? This week's party is set to be bigger and better than the first. Look for a giant rock climbing wall from Brooklyn Boulders, dancing in the street with Sonido Costeno and some amazing juggling by Jen Slaw. The fun starts at 5pm on July 26!