South Slope Ghost Signs: Aaron's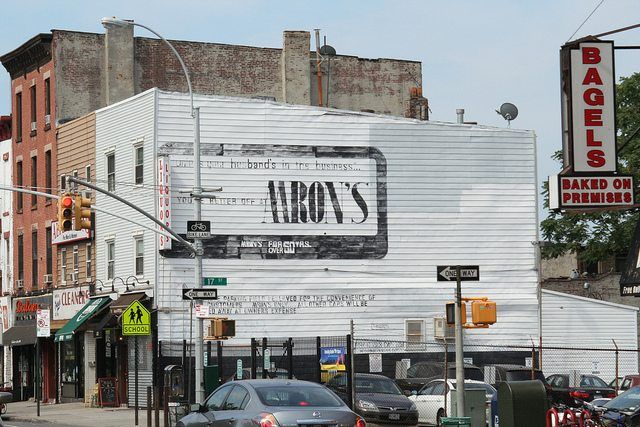 You were better off at Aaron's, and though it's gone, we're glad this sign remains. The women's department store, which had been located across the street for about 40 years, closed in 2007.
These days, the former Aaron's space includes the reincarnation of Freddy's, but some space is still available.