South Slope Events Spotlight: December 6 – December 9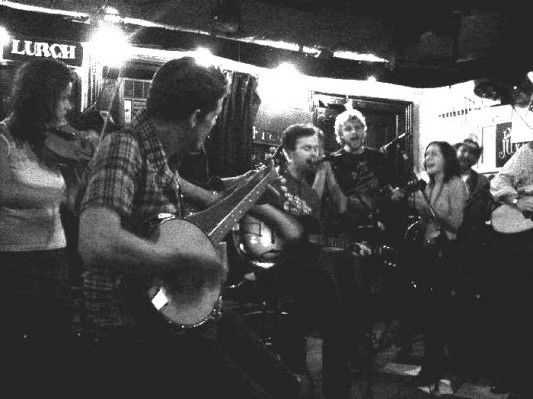 From menorahs to running elves, there's plenty to do around South Slope this weekend, and these are our top picks.
Thursday, December 6

Head over to Freddy's (627 5th Ave) for the Cashhank Hootenanny Jamboree tonight at 8pm. Be sure to bring your washboard, spoons and banjos so you can play along to some of the greatest old school country music around.
This is a bit outside South Slope, but it's so cool, we had to include it. The Pig Brooch Theatre Company will perform A Charlie Brown Christmas at the Brooklyn Lyceum (227 4th Avenue), December 6th & 7th @ 8 PM; December 8th, 9th, 15th, & 16th @ 1 PM, 4 PM, and 7 PM. All performances are accompanied by live jazz music. Tickets are $11.
Friday, December 7

Who doesn't like free beer and fun? Stop by The Ploughman (438 7th Avenue) from 5pm to 8pm on Friday for a Radeberger tasting. The shop will also feature Harpoon brews from 4pm to 7pm on Saturday. Tastings at The Ploughman are always free, so be sure to pop in for a drink.
Saturday, December 8
Break out those elf costumes, because it's time for the New York Road Runners Jingle Bell Jog. The four mile race around Prospect Park,benefitting running programs at underserved schools, will take place on Saturday morning at 9am. Online registration is closed, but you can register at NY Road Runners (9 East 89th Street) through December 7 for $50. Registration on race day is $55. For more information and the course map, visit the NYRR website.
Hanukkah starts this weekend, so be sure to head over to Grand Army Plaza for the giant menorah lighting at 7pm. December 9-13, the lighting will take place at 6pm, December 14 at 3:30pm and Saturday, December 15 at 7pm. In addition to the menorah, there will be live music, dreidels, doughnuts, latkes and kid prizes.
Sunday, December 9
Learn how to make sufganyiot with former chef and current rabbinic intern at the Park Slope Jewish Center, Benjamin Resnick, this Sunday at 5pm. In addition to some unquestionably tasty donuts, there will be a candle lighting and Hanukkah party at 7pm. If interested, email Benjamin.Resnick@psjc.org for the event's location and to RSVP.
Photo via Freddy's