South Slope Events Spotlight: October 18-21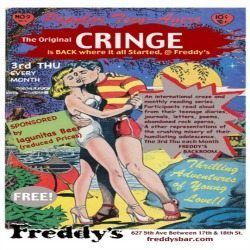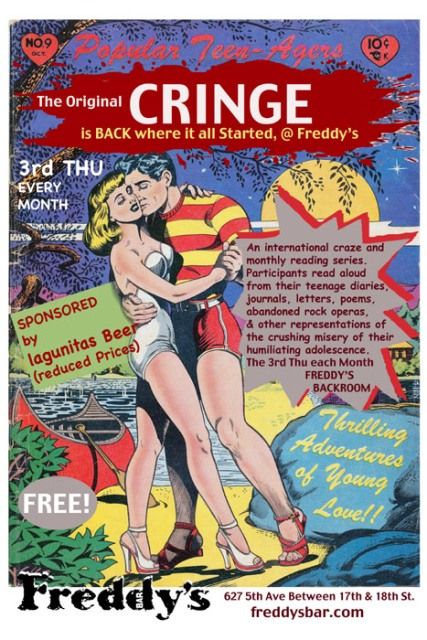 From fall festivals to hilarious teenage angst, there's plenty to do in South Slope this weekend, and these are our top picks.
Thursday, October 18

If your parents ever said that one day you'd look back on your teenage years and laugh, the time has finally come. Stop in at Freddy's (627 5th Ave) at 7:30pm for Cringe and listen to brave souls read excerpts from their "teenage diaries, journals, notes, letters, poems, abandoned rock operas, and other general representations of the crushing misery of their humiliating adolescence." Admission is free and Lagunitas Beer will be on special.
Feeling artsy? Art of the Coney Island Hysterical Society opens tonight with an artists reception from 6-9pm at 440 Gallery (440 6th Ave) and features the work of both 440 founding member Richard Eagen and Philomena Marano, co-founder of the Coney Island Hysterical Society. The gallery is open Thursday-Friday from 4-7pm and Saturday -Sunday from 11am-7pm.
Friday, October 19

End the week with some live music at Bar 4 (444 7th Ave) starting at 8pm. Brooklyn-based acoustic pair Jacob & Truss start things off, followed by The Highway and Blue Foxes.
Saturday, October 20

Head over to PS 107 (1301 8th Ave) from 12-4pm for their annual Fall Festival. With everything from face painting to velcro walls, this is definitely a great way to have some fun and show your support to a local school. Admission is $10 per family.
Another fall event to check out is 6/15 Green's Harvest Festival, set for 11am-3pm. Show some love for our community garden, bob for a few apples, carve a pumpkin, listen to some tunes and bring a tasty bite to the pot luck that starts at 3pm.
Sunday, October 21
If you can't get enough Mel Brooks, then Cafe Steinhof (422 7th Ave) is your Sunday night destination. Young Frankenstein and Austrian food is on the agenda at 10:30pm.