South Slope Events Spotlight: June 6-9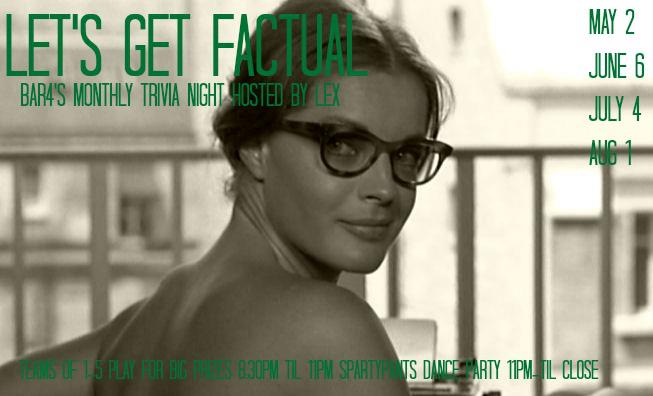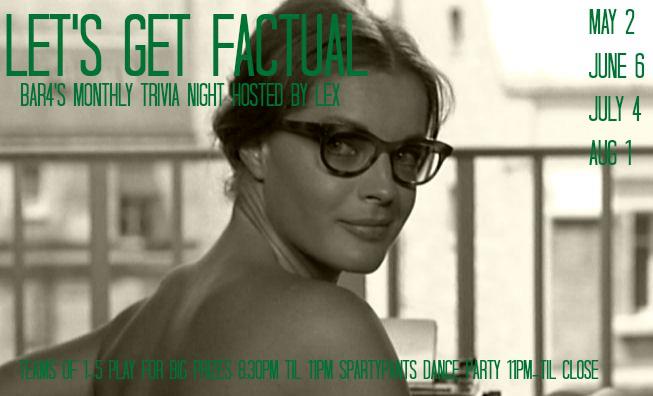 Whether you're looking to go all Cliff Clavin on the crowd at Bar 4, or lose yourself in the music of the '90s, South Slope is the place to be this weekend. Here are some of our top picks from around the neighborhood.
Let's Get Factual
When: Thursday, June 6, 8:30pm to 11pm
Where: Bar 4, 444 7th Avenue at 15th Street
What: It's trivia night at Bar 4! Bring your teams of up to 5 people for a chance to win fabulous prizes (said in our best gameshow announcers voice). Don't miss the post-game dance party which will be rocking until close.
How much: Free!
Freddy's Takes You Back to the 90s
When: Friday, June 7, 11:30pm to late
Where: Freddy's, 627 5th Avenue, between 17th and 18th
What: Looking for a Friday flashback? The crowd at Freddy's will be rocking to some '90s alternative/new wave tunes until late.
How much: Free!
New Voices MS 443 Recycling Festival
When: Saturday, June 8, 10am to 2pm
Where: The schoolyard at 330 18th Street
What: It's not easy being green, but the kids over at MS 443 are making a mighty fine go of it with this weekend's recycling festival. Don't miss the presentations on ecoscrapdesigns from Skraptacular.org, food demonstrations and tastings, treats, a clothing and sports equipment swap, information on where to recycle your electronic, and compost soil pick up.
How much: Free!
Wine, Cheese, Olives and Art
When: Sunday, June 9, 4pm
Where: 440 Gallery, 440 6th Avenue, between 9th and 10th Street
What: The art space will host an informal reception complete with artist talks from Shanee Epstein, Laurie Lee-Georgescu and Ellen Chuse.
How much: Free!
Photo via Bar 4