South Slope Events Spotlight: January 31 – February 3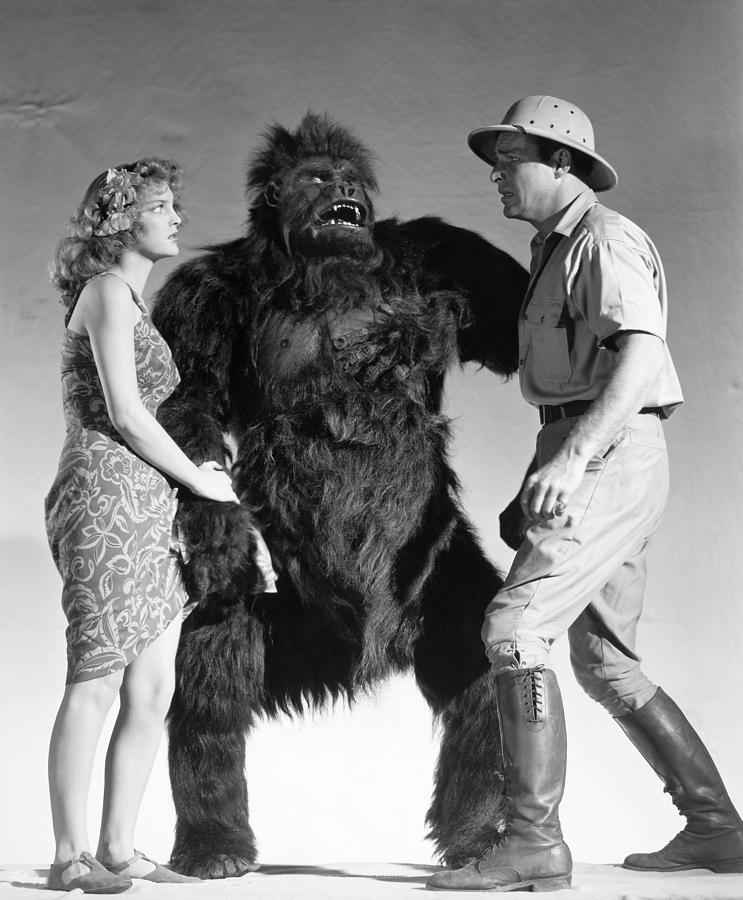 From gorillas in our midst to Yoga Nidra, there's plenty to do around South Slope this weekend. These are our top picks:
Thursday, January 31
Happy National Gorilla Suit Day! In celebration, Freddy's will be showing the primate crusade Nabonga tonight at 8pm.
Here's a rousing jungle adventure with Buster Crabbe in search of a lost treasure, lovely young Julie London as the mysterious White Witch, and Crash Corrigan in a gorilla suit as her guardian protector.  Buster defies the racist conventions of the period to rescue a native from murder, and is rewarded with vital info.  But he's up against bad guy Barton MacLaine and bad girl Fifi D'Orsay, who are following him through the soundstage foliage with larcenous intent.  What's a gorilla to do?  Watch this pulp-fiction B-movie and find out!
You can't pass this up! No cover.
Friday, February 1
Prospect Park is helping Brooklynites get in shape this winter with their free Pilates class at the Audubon Center this Friday from noon to 1pm. Part of the larger Shape Up NYC program, which offers free fitness classes every week across the five boroughs, this introductory Pilates session is open to adults and seniors. No registration is required.
Saturday, February 2
Refresh with Jaya Yoga Center (1626 8th Avenue) this Saturday from 6pm to 7pm, as they host Yoga Nidra: A Yogic Sleep Experience with Sarah Selig.
Yoga Nidra or yogic sleep is a process of bringing ourselves to a place of deep rest, beyond what we ordinarily experience in Savasana. Physically we are in deep sleep but mentally we are awake/aware. It is in this space that we will work with a Sankalpa, which can be defined as a "spiritual resolve". In yoga nidra the subconscious mind is open and receptive. The Sankalpa helps us to break old samskaras (patterns), and leave refreshed and renewed.
Admission is $16. Be sure to sign up on the class page for 2/1/2012 or contact Jaya Yoga Center directly at 718-788-8788.
Also on Saturday, Stefanie Koseff presents "To The Deep", a 3-channel video installation at Open Source Gallery (306 17th Street).
A body falling through space — but it's not space, it's water. The viewer is surrounded by three connected screens of a slow- moving underwater realm. This falling body, a woman in black, and a group of women of many shapes and sizes who move through the screens — kicking, cycling, treading water — as a uniform ensemble; a team, or a mob. Their faces break the surface of the water, searching the deep, as the woman in black continues to fall and then drift upward, unable to resist the pull of gravity or the push of water. Slow dissolves blend the stories of the woman and the women together, immersing the viewer in a triptych of the individual vs. the group, the upright vs. the free-falling, lives in rhythm and a life in chaos. Soon, they will occupy the same screen and reveal their true intentions. A dream unfolding below the surface, the video explores what it means to be, in life, under water.
Inspired by a YMCA water aerobics class, Stefanie used a number of her classmates in the videos. The opening night reception will take place from 7pm to 9pm, with an after party planned at Der Kommissar (559 5th Ave). No cover.
Sunday, February 3
Gary Oldman. Enough said. Come to Cafe Steinhof Sunday at 10:30pm for "Hamlet turned topsy turvy" in Rosenkrantz and Guildenstern are Dead. No cover and guaranteed laughs.
Image via Freddy's