South Slope Events Spotlight: December 13-16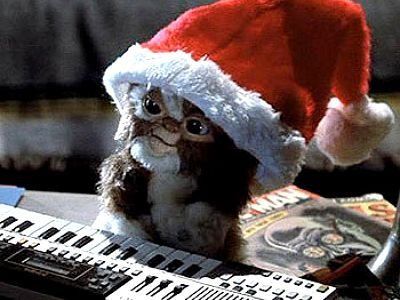 Thursday, December 13
Maddy Wyatt and Michael Wagner play at Bar4 (444 7th Ave) tonight from 8-11pm. If you stop by early, you can grab $3 drafts and $4 well drinks during happy hour, which runs as usual from 6-8pm.
Friday, December 14
It's your last chance to drop off donations for Community Board 7's annual Toys for Tots drive. Please bring your donations for children ages infant to 12 years to the CB7 offices at 4201 4th Avenue.
Celebrate the last few days of Hanukkah at the lighting of the giant menorah at Grand Army Plaza at 3:30pm, and again on Saturday at 7pm. In addition to the menorah, there will be live music, dreidels, doughnuts, latkes and kid prizes.
Saturday, December 15
The South Slope Holiday Craft Fair is great opportunity to shop for gifts for family and friends (or to pick up a little something for yourself). In addition to goods from over 50 artists, there will be food, entertainment, a raffle, and more. It runs from 11am-5pm at PS 10, 511 7th Avenue.
Stop by South Slope Pediatrics (501 5th Ave) for a holiday party from 2:30-4:30pm, which they promise won't have any needles or icky medicine.
Sunday, December 16
Join Andy and Tina to celebrate the first anniversary of De Luxe! The party starts at 5pm at Bar 4 and goes until 8pm.
End the weekend with a holiday gem: Cafe Steinhof (422 7th Ave) is screening Gremlins, which yes, is actually a Christmas movie. It starts at 10:30pm, and it's free.