SOS Pharmacy Coming Soon To Former Location Of Chicken Masters On Avenue Z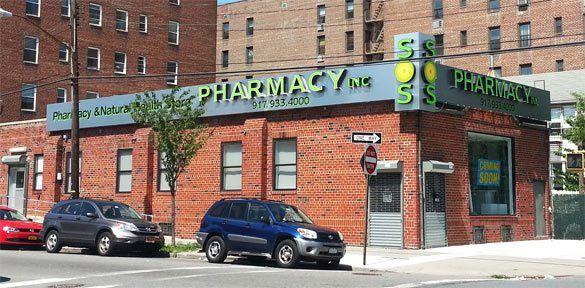 SOS Pharmacy, a pharmacy and natural health store, will soon open at 1201 Avenue Z, the former location of Chicken Masters.
We first reported that a pharmacy would open at the location in March 2012, when the building sold for $1.2 million. Chicken Masters remained open at the time, and finally closed up shop in September. Owner Vinnie Mazzone said he threw in the towel after 30 years because the city had made it too difficult to operate a small business due to excessive fines and regulations.
The pharmacy now has signage and a "Coming Soon" announcement in the window. Looking through the glass, one can also see what appears to be a rather swanky, upscale storefront.
Welcome to the neighborhood, SOS Pharmacy.