Someone Hates the Bay Currents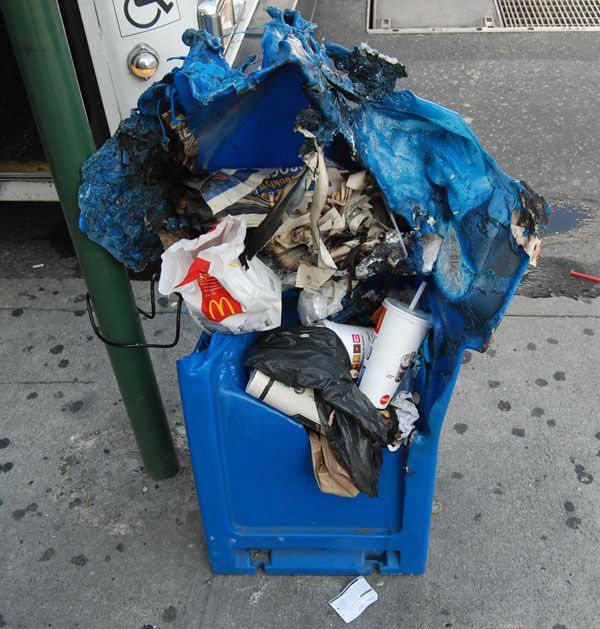 Looks like someone doesn't care for independent media in Sheepshead Bay. We spotted this Bay Currents newspaper bin melted down by the B49 bus stop on Sheepshead Bay Road and East 16th Street. It's pretty disgusting that some jerk would go and do this, especially to one of the area's few news outlets not owned by a massive corporation (we're looking at you, Bay News). After the disappearance of the Bay Currents bin outside of the train station more than a year ago, it appears as if the little newspaper that could has few high trafficked distribution points left. And it really sucks, because these things cost a lot of money – and that's on top of already high print prices. It's a time like this we're glad we're digital.
Still, one has to admire the resourcefulness of Sheepshead's residents. Rather than let the bin sit there, a charred blue piece of junk, area commuters have turned the newspaper bin into a much needed trash bin. Let's hope the Department of Sanitation cleans this mess up.