Some Good Ol' Sheepshead Bay Nostalgia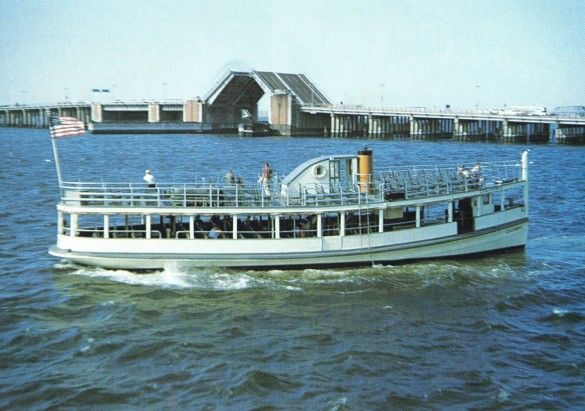 Reader John Landers sent us a picture of Jamaica Bay that might take you back in time. The image was taken in 1963 and is of the Columbia, part of a ferry/excursion fleet that used to sail from Sheepshead Bay to Breezy Point and the Rockaways. Landers noted that the shot of the Columbia was in front of an open Cross Bay Bridge. I'm guessing that this was before the bridge became 'fixed in place' by 1970.
Anyone remember riding this ferry or ones like it? Let us know.