Solving The Mystery Of The Guacamaya Cafe (Updated)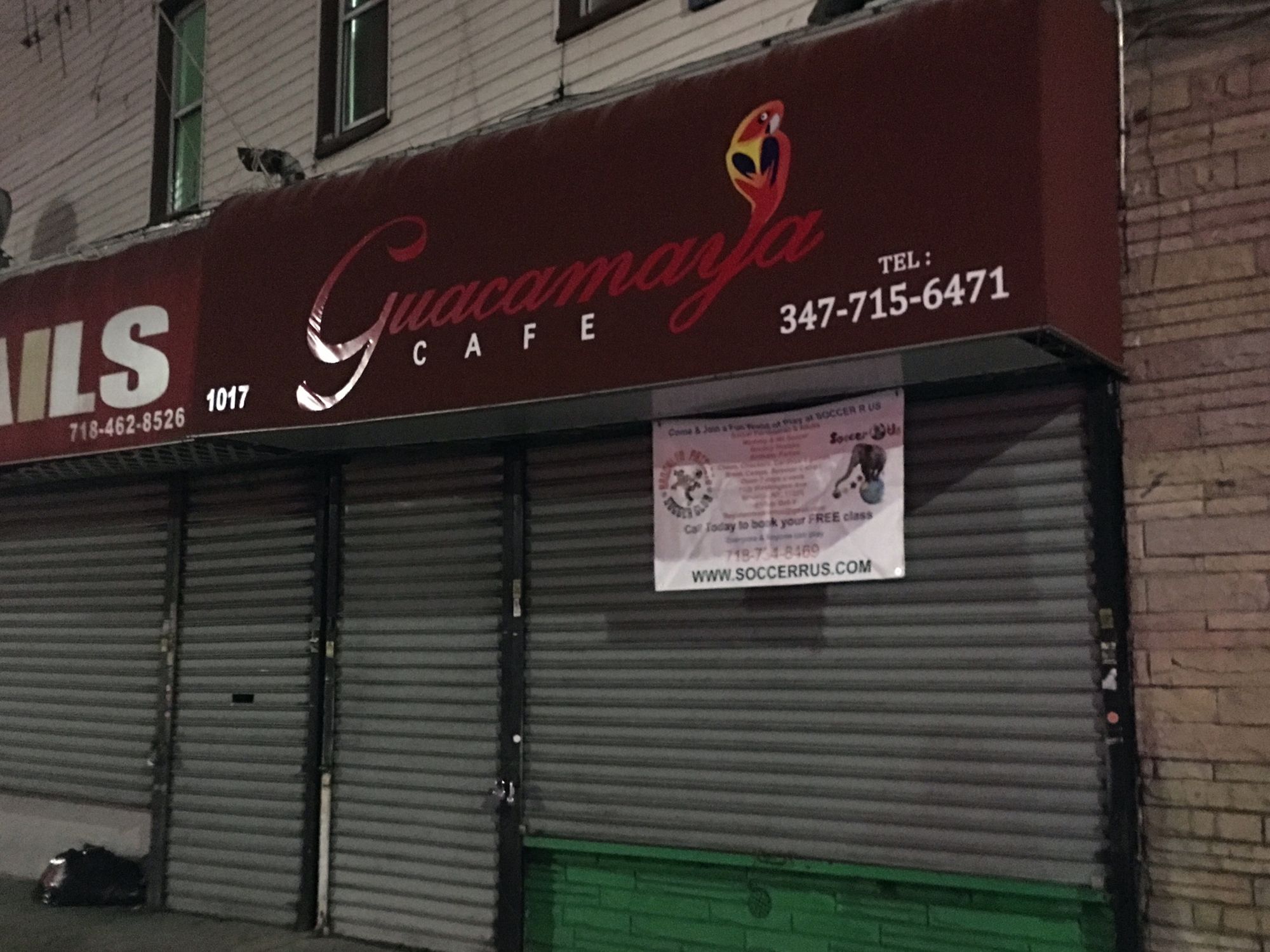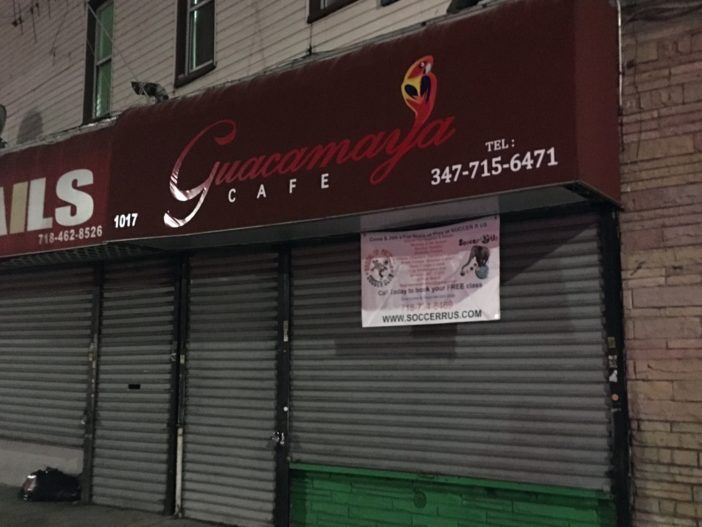 (This story was updated at 4:30pm, 5/2/16.)
For some time, we've been watching the exterior of the coming Guacamaya Cafe with interest.
The Venezuelan eatery will be opening soon on Cortelyou Road, right near the corner of Coney Island Avenue.
Guacamaya Cafe is the creation of Dante and Danny Piure, brothers from Caracas who emigrated here in 2001. They've been in the food business ever since and previously had a food truck, but this is their first restaurant, Dante said.
Guacamaya Cafe is definitely a family affair. Dante and Danny's father and uncle will be the chefs. The Piures hope to open the cafe by June 1st, and are awaiting paperwork from the City's Department of Health, Dane told us.
Dante said that the menu will include arepas (the Venezuelan national dish, a corn cake filled with some sort of a protein, rice, beans, plantains and salad); along with empanadas; cachapas (a sweeter corn cake stuffed with cheese and ham or some other sort of meat); pinchos (tapas-style finger foods); and even shish kebab.
Arepas and cachapas are both gluten free, Dante noted. The cafe will also have a juice bar, he said.
We wondered if the Guacamaya Cafe had a connection to a Guacamaya Restaurant in the Mexican province of Nuevo Leon because both eateries have the exact same logo. Dante told us that there is also another Guacamaya Restaurant in New York City, but none of the establishments are related he said.
We are very excited to try out our own Guacamaya Cafe.
(Justin Fox also reported on this story.)