Socceroof Opens 10 Fields In Sunset Park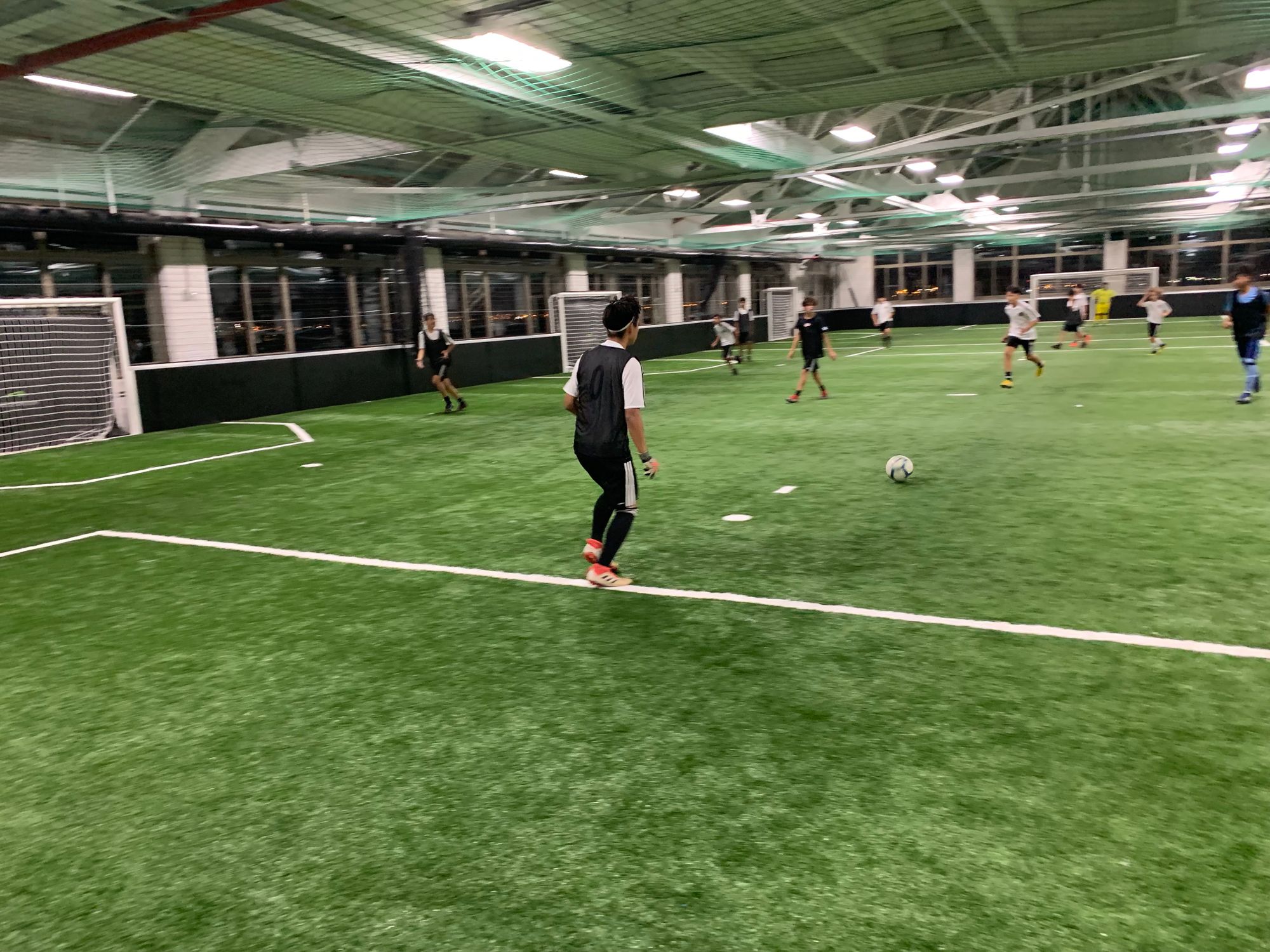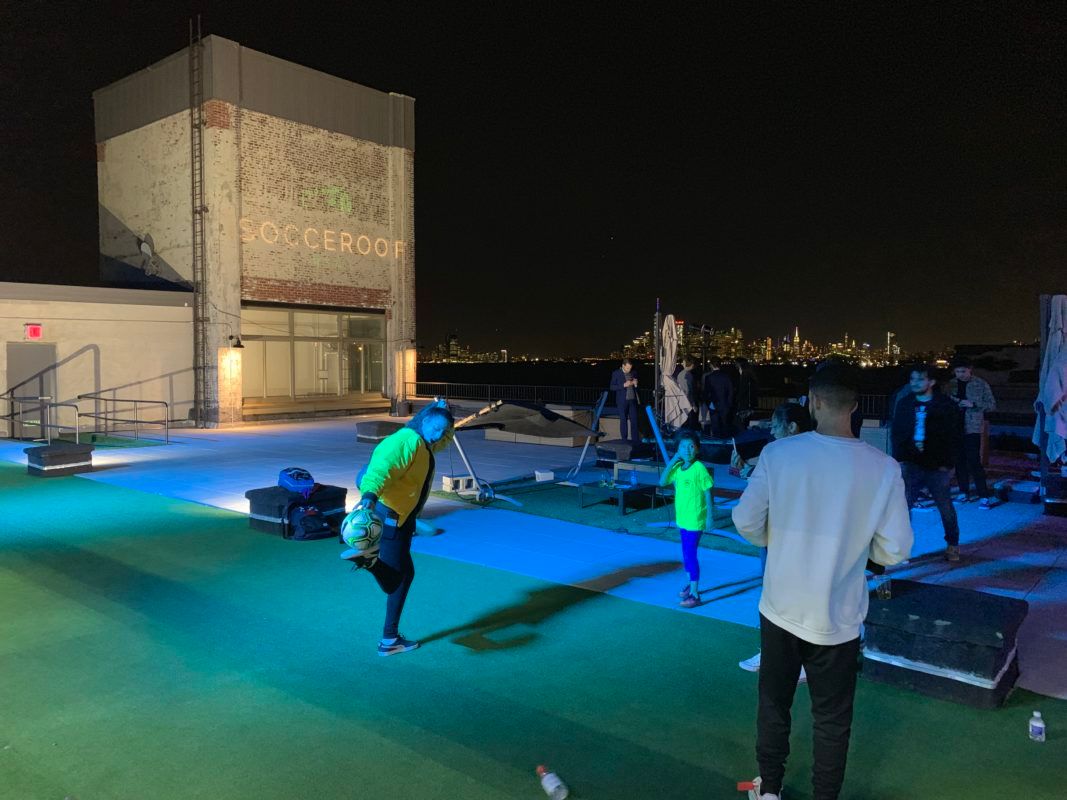 SUNSET PARK – Socceroof threw its grand opening party in Sunset Park Thursday night. The brand new facilities feature 10 fields, a bar and a rooftop view of the Statue of Liberty and the Manhattan skyline.
The management's vision is to provide a place for local enthusiasts and clubs to play and practice, as well as watch soccer matches on television, at what is billed as the first soccer-only facility in New York City.
"The goal is to give easy access to soccer to the community and to provide a space for the youth to improve their skills," said general manager Jonathan Lupinelli, "and for everyone who loves soccer to play the game they love, and to mingle, and for the community to get together."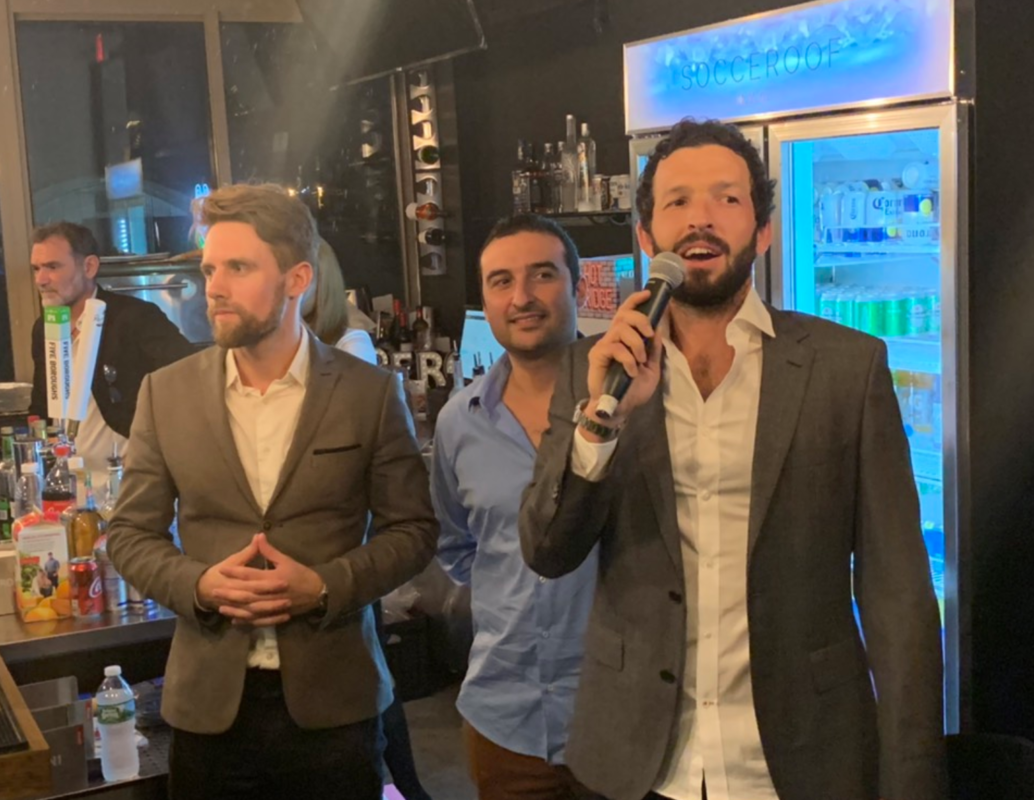 Socceroof is the brainchild of Jerome Meary and Jean-David Tartour, both from France. Meary played soccer for Lander University in South Carolina. He and Lupinelli both worked for Major League Soccer and sensed a growing enthusiasm for the sport in North America.
"I was seeing all these stadiums packed, and I was seeing children play on the streets so I was like there's something going on here," Meary said.
Youth soccer participation rates have declined recently (along with youth sports in general), with many experts, including former U.S. Women's goalkeeper Hope Solo, pointing to how expensive youth soccer programs are.
Socceroof's management hopes to help make soccer more accessible to underprivileged children from Brooklyn, collaborating with City Councilmember Carlos Menchaca, who represents Sunset Park and Red Hook, and local schools and community groups.
Thomas McNiff coaches a local team for underprivileged youth and is already using the facility.
"Brooklyn has a lot of players, but we don't have a lot of space," he said. "The fact that I can bring these kids here, since they all live within 5 minutes to 10 minutes distance, and I can bring them here Monday to Friday, to train them and give them this opportunity, it's going to be tremendous."
Socceroof is located in the Whale Building, a former torpedo factory at 14 53rd St on the Sunset Park's waterfront. The fields are available for reservations online to anyone interested, there are changing rooms on site.
Meary said they hope to expand the concept in New York and other cities in North America, but for now – he hopes people in the community will make use of it.
"Just come and play," he said.