Sneak Peek At Threes Brewing, Set To Open In Gowanus Next Month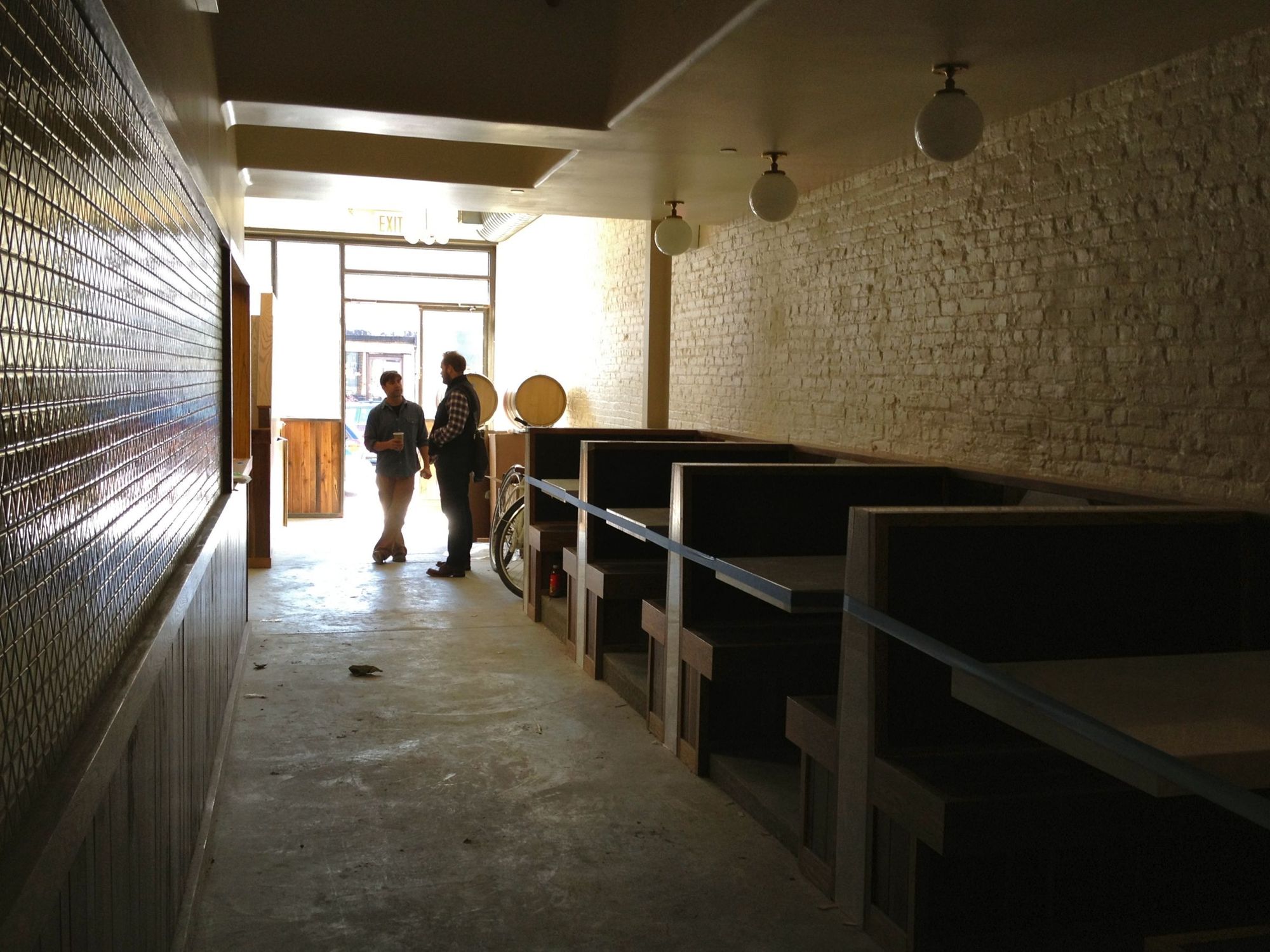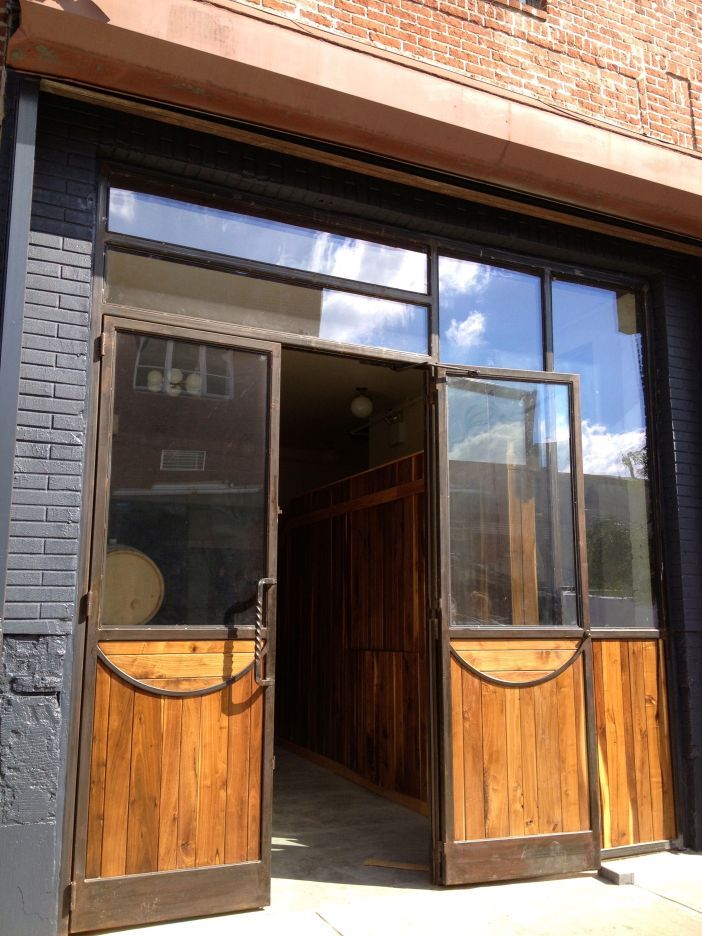 The Gowanus is about to overflow with beer!
A brewery serving up top-notch coffee, wood-fired eats, and live music in 5,000-square-feet of warehouse space is putting on the finishing touches as it gets ready to open in November. But we've got a sneak peek at Threes Brewing, the new Gowanus brewpub, and a tip on how you an check it out before the grand opening, too.
Located in a former furniture fabrication space at 333 Douglass Street, between 3rd and 4th Avenues, Threes Brewing — the name a nod to the address, and to its three owners, Justin Israelson, Josh Stylman, and Andrew Unterberg — was the perfect spot for the founding trio, a central place between their homes. And, after looking at about 50 possible locations, this one had some other essential requirements — enough space for brewing, and one other key ingredient.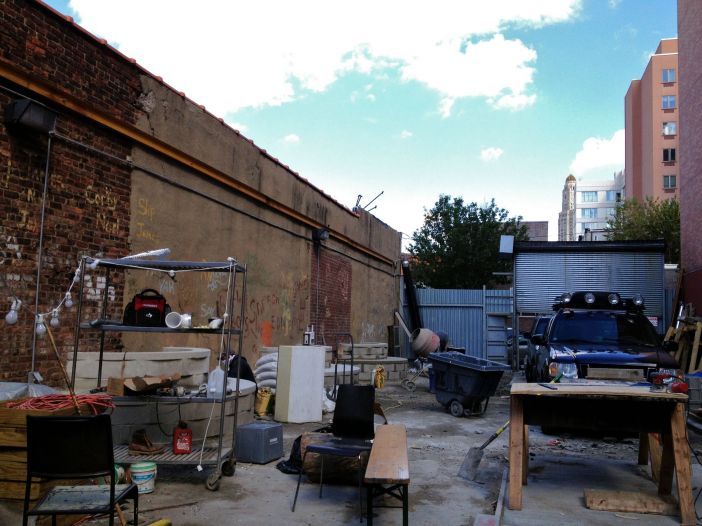 "It needed to have a backyard," says Israelson, a co-owner another bar with a great backyard, Sycamore in Ditmas Park. "I love drinking at bars with backyards."
The large outdoor area, much like the inside, still has some work to be done before neighbors can enjoy pints out there. The plan is to create a pergola along one side and plant vines including hops — which they'll use in brewing if they're good, but if not, they make for good decoration — to help provide some privacy from the apartment building overlooking the space. And a bonus for those looking for to enjoy a backyard during the day — it'll be open early enough to sit outside with a cup of coffee and a pastry, which they'll also be serving.

The cafe area, just off the front door and upstairs, will be open from about 7am until around 5pm, and it will be the first Brooklyn location of the popular Manhattan coffee bar Ninth Street Espresso.
"He's a beer nerd as well," Israelson says of NSE founder Ken Nye, "so he was interested to get involved."
In the same area, you'll be able to grab a growler to go — they'll have 10 lines, each with adjustable pressure and temperature, which should satisfy beer nerds like Nye.

Also upstairs is a space for live music, which can also be rented for private events. It's something Israelson is particularly looking forward to — for years, Sycamore's basement held intimate live performances, until being closed by the city last year.
"I miss the basement a lot," he says. "We had some incredible performances. I can't wait to see what we get going here."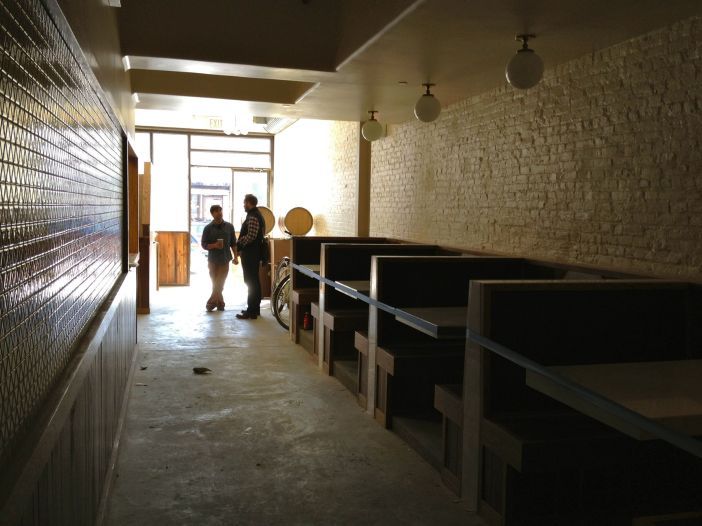 The overall capacity is about 300 people, and from benches in the backyard to booths and bar seating inside, and potentially a fireplace to warm up next to, this will be a great space in which to linger. And there's not a lot of reason to leave — start with a coffee then move on to a beer, and if you get hungry, they're working on the simple menu based around their wood-fired ovens. They'll start with dinner, and hope to add lunch in the future — just don't expect pizza.
"We may have these ovens, but we don't want to do pizza," Israelson says. "There are so many amazing pizza places around, like Franny's, and there's no need to compete with that."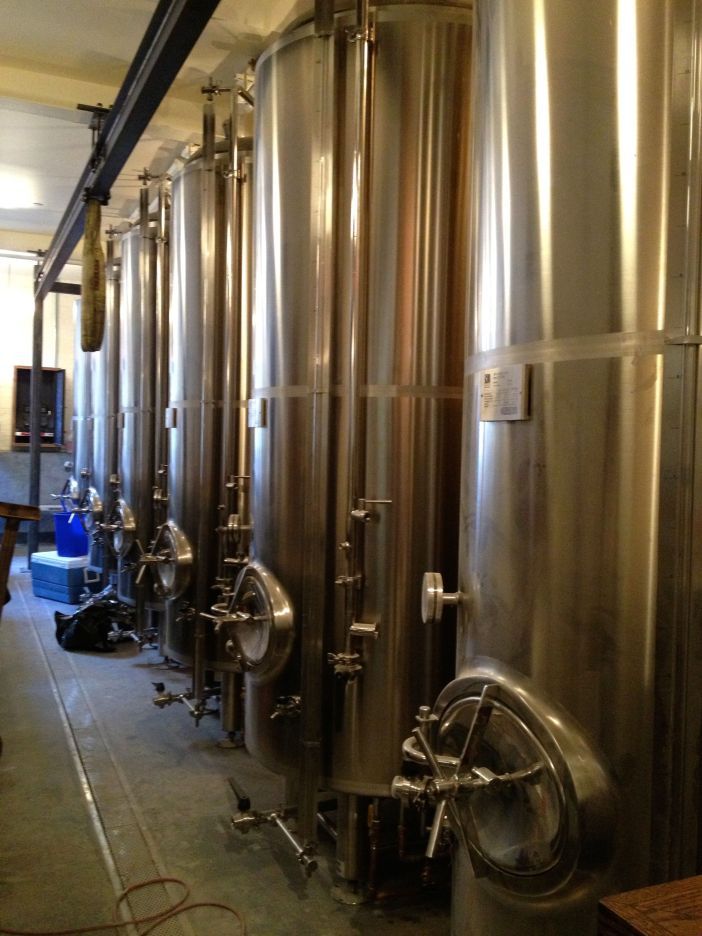 Why try messing with pizza, anyway, when the main attraction is beer? Threes has enlisted former Greenport Harbor brewer Greg Doroski to help make this spot a destination for craft beer enthusiasts.
They've currently got six tanks, with a goal of 12, and they plan to sell the majority of the beer in-house — many of which will be farmhouse style, sour and aged in barrels (they have 60 barrels going now, and hope to have 500 by their second year) — with a small amount to be distributed to a handful of places initially. So they don't have to limit themselves to brewing the typical styles of beers patrons demand, they'll also serve up some brews "from friends," Israelson explains of their rotating selection of guest brews.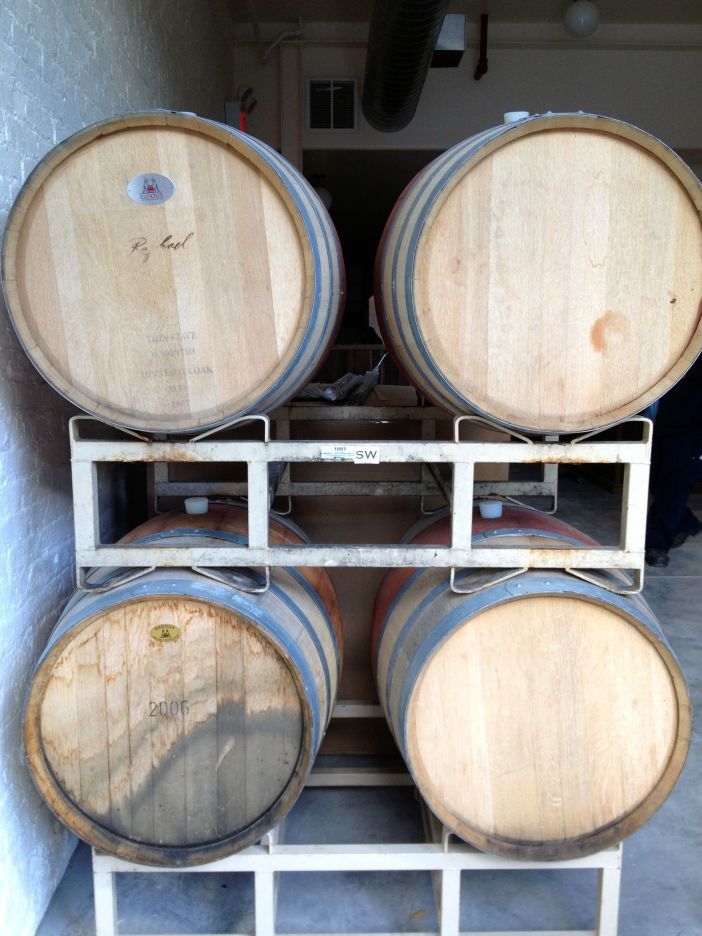 For those who don't know your saisons from your stouts, Threes is hoping to make the space welcoming to you, too (in addition to coffee and food, they'll have wine and cocktails, as well).
"We want it to feel like a bar, not a brewery," Israelson says, "but we make beer here."
The finishing touches should be complete soon, and then depending on paperwork, they hope to open the space on November 10. But if you'd like to check it out before then, they're hosting the annual Brooklyn Wort homebrew competition this Sunday, October 12 — you'll be able to scope out the new brewery while tasting 30 of the best homemade beers from around the city, plus you get a plate of food and a chance to vote on your favorite beer. Tickets are still available for the 3pm round, so grab them while you can!