Smells of Summer: Honeysuckle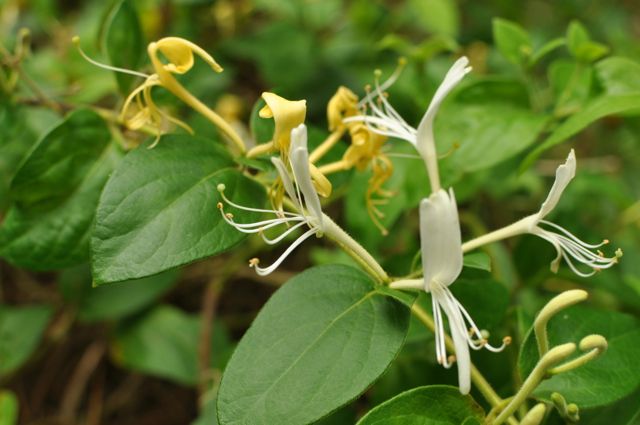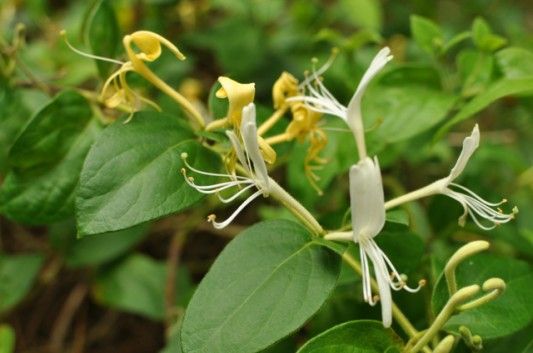 Walking around the neighborhood, you'll notice many varieties of honeysuckle, but none quite as potent in smell, or as rampant in growth, as the Japanese honeysuckle.
Through the summer you might get wafts of the scent blowing through your windows, and if you grew up with them, you might remember the taste–pinching off the end of the blossom, pulling the pistil slowly out, and catching the drop that it draws out. Like the linden tree's blooms, honeysuckle flowers are used medicinally by some, thought to be good as an antibiotic, diuretic, and to reduce blood pressure.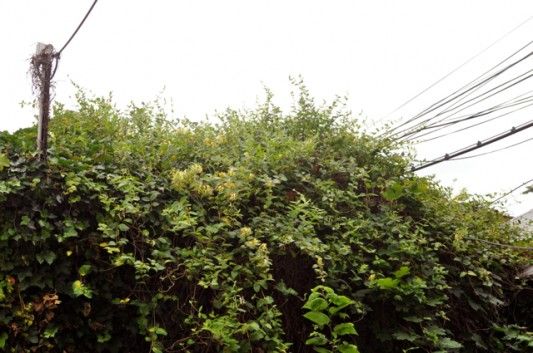 They're not loved by all, though. Brought to Long Island in 1806, it's now in most of the states in the eastern and southern parts of the U.S. In several states, it's either listed as invasive, noxious, or it's banned completely, because its dense growth can outcompete and suppress the growth of native plant species.