Smashing Pumpkins: Brooklynites Trick Out Homes to Dole Out Treats [PHOTOS]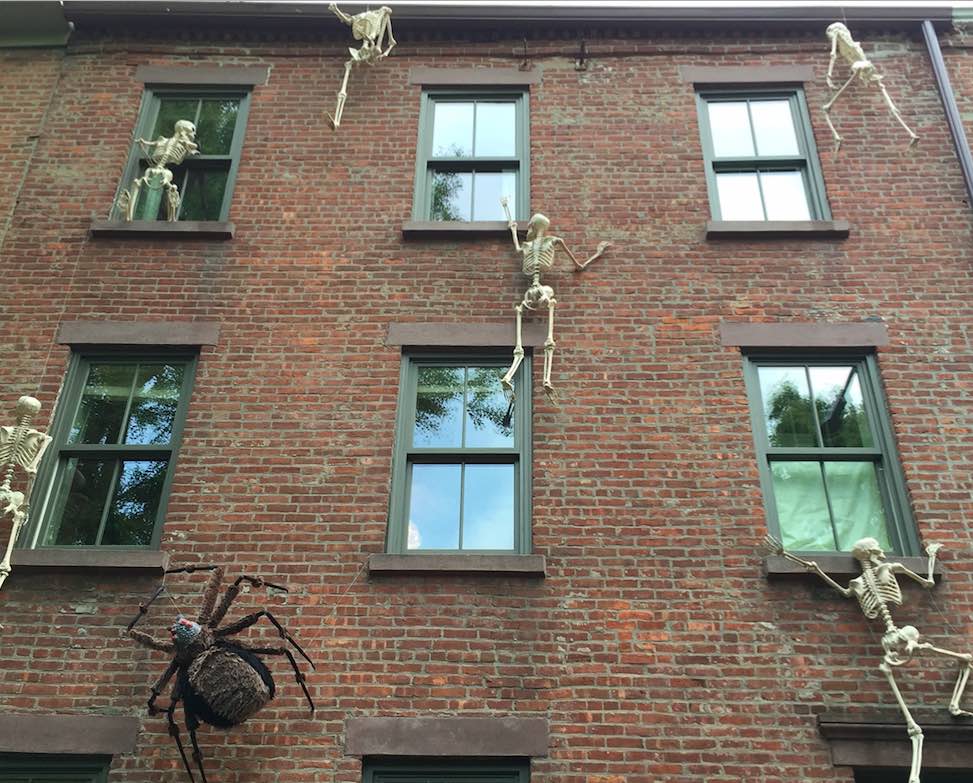 Happy Halloween! Brooklynites take All Hallows' Eve very seriously as seen in the many homes playfully adorned in fun and creepy Halloween decorations.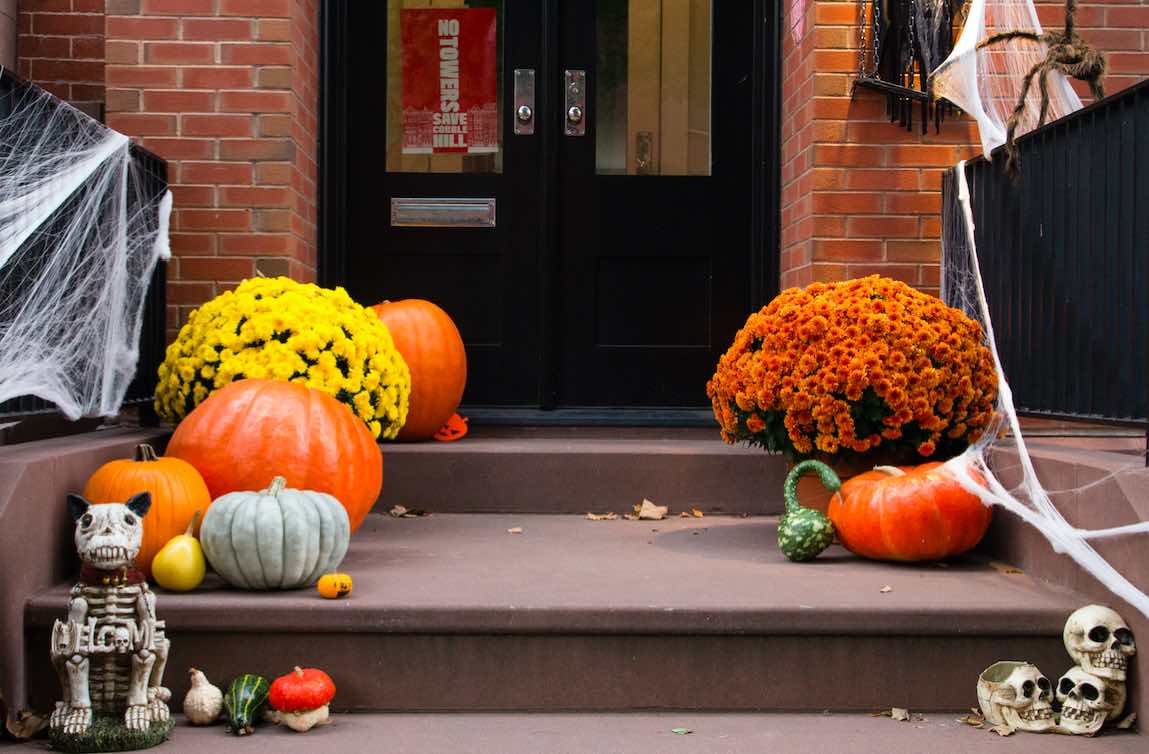 From tasteful autumnal gourds to cutesy, child-friendly characters and giant inflatable creatures, from elaborately carved jack-o-lanterns to multimedia extravaganzas, neighbors decorated their homes humorously and/or hauntingly to welcome trick-or-treaters.
Gauzy cobwebs and giant, furry spiders are a common theme, as are dangling ghouls, skulls and skeletons, tombstones, and some very "smashing" pumpkins. Prospect Heights is arguably one of the more restrained neighborhoods, with a few homes decorated with modest but whimsical displays.
A home in Boerum Hill posed two eerily realistic mummies in its picture window while another home on Bergen Street created a bloody and (pumpkin) seedy scene of carnage with the demonic driver of the "666 Downtown" bus running over two jack-o-lantern pedestrians while his pumpkin passengers scream and vomit (pumpkin seeds) in horror and onlookers snap photos on their smartphones.
These residents have been delivering similarly frightful and funny displays for several years—sometimes with controversy. In 2013, the couple made news with their holiday scene depicting a mad scientist jack-o-lantern conducting experiments on several human dolls.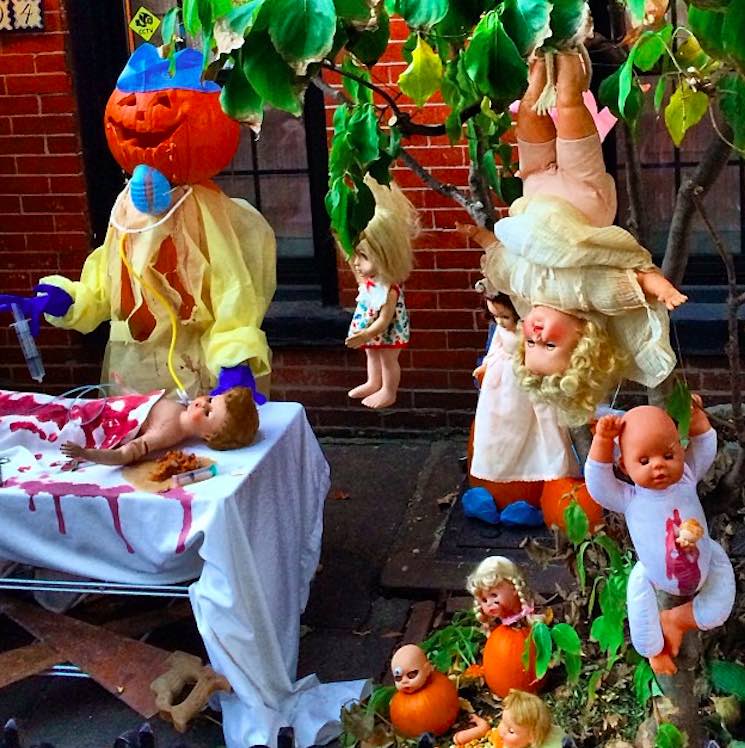 Some neighbors found the visuals—a doll being cut open on an operating table, dolls stuffed into glass jars or with knives and nails lodged into their faces—too disturbing.
The neighbors on picturesque Verandah Place in Cobble Hill prove they are masters of the macabre and quirky with skeletons climbing walls or jauntily sitting on street signs.
One home displays a hideous angel of death while another shows a silver spaceship crashing into its front façade—ejected little green aliens dangling from the window boxes.
Many of the front yards in Carroll Gardens are filled with inflatable ghosts and pumpkins alongside makeshift graveyards and ghouls hanging from trees.
One notable home on Henry Street put on a multi-media spectacle complete with a smoke machine, video projections of skeletons and a full moon, and nightmarish props including a hanging corpse, a girl with glowing eyes sitting on a swing, and a devilish baby in a pram that menacingly bolts up when you clap your hands.
Delighted parents and children surrounded their neighbor Saturday night as he busily put the finishing touches on his impressive presentation.
Which neighborhood do you think really killed it showing its Halloween spirit(s)?