Small Business Struggles To Be The Focus Of Community-Led Town Hall Thursday Night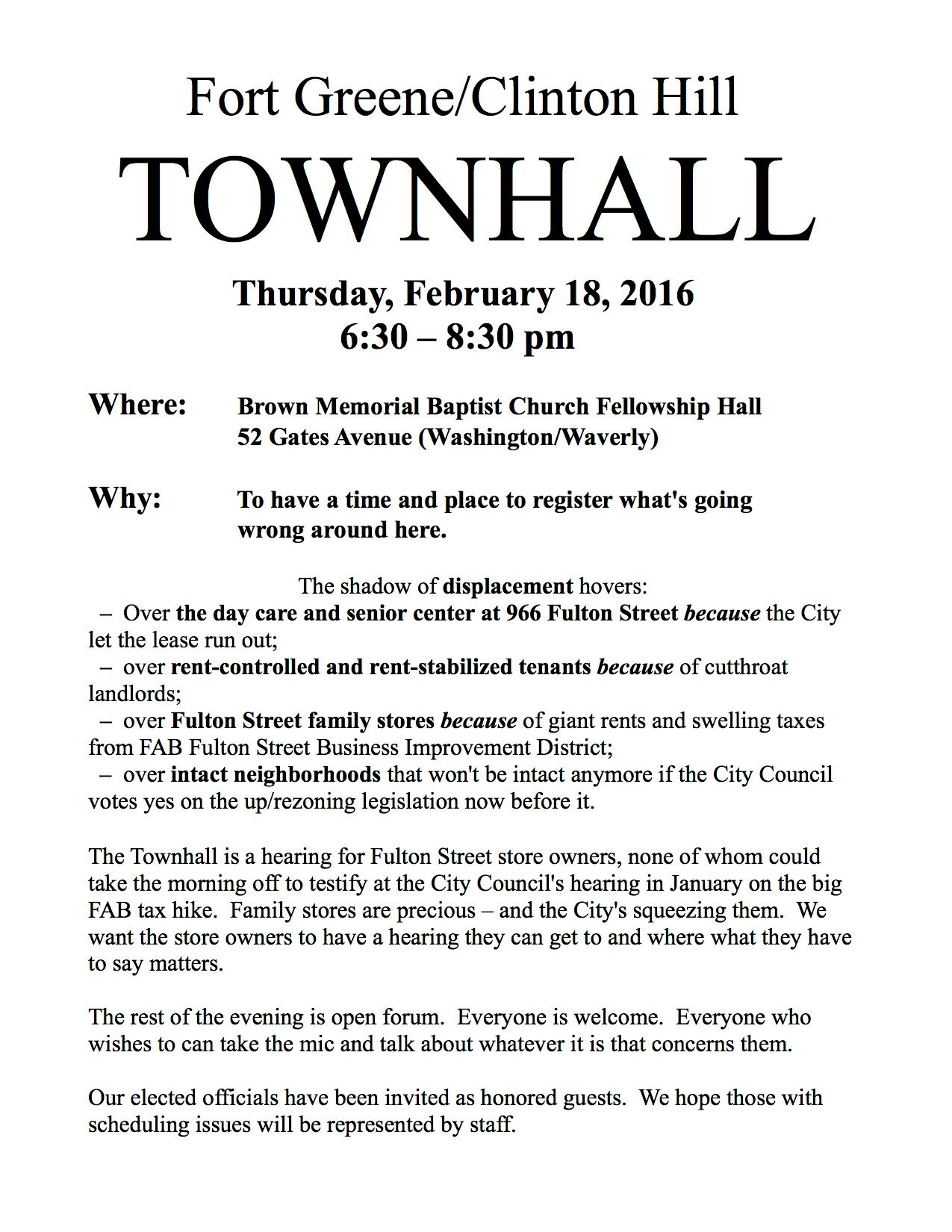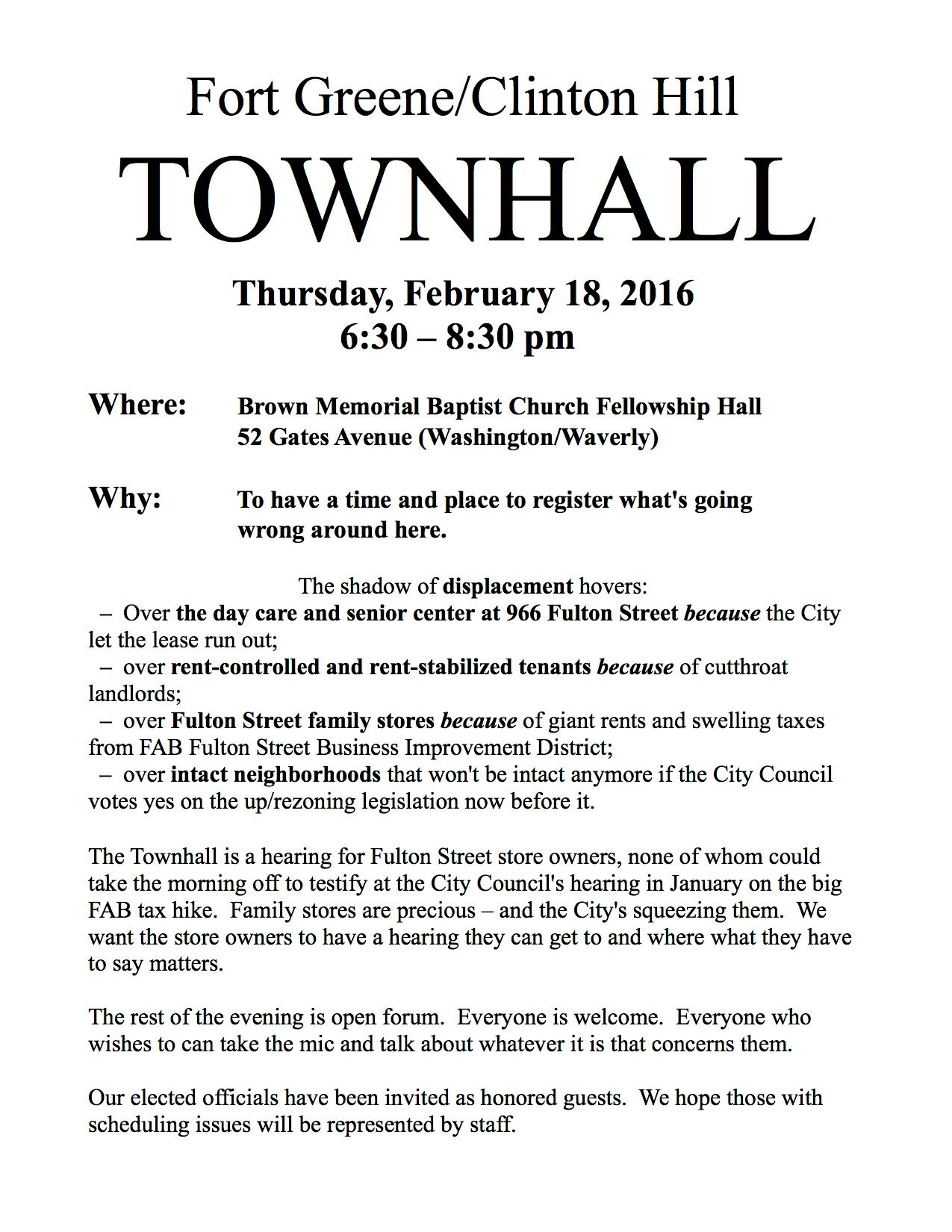 A community town hall has been organized and is scheduled for tomorrow night — Thursday, February 18 — from 6:30-8:30pm at Brown Memorial Baptist Church's Fellowship Hall (52 Gates Avenue, between Washington and Waverly Avenues). Spearheaded by residents through online bulletin board website Nextdoor, the event is billed as "a time and place to register what's going wrong around here."
Among the topics of concern: increasing rents for Fulton Street businesses, neighborhood rezoning and upzoning, "cutthroat landlords," and anything else people want to bring up during an open forum.
Of particular concern is the impact of rising rents on small businesses: "family stores are precious — and the city's squeezing them. We want the store owners to have a hearing they can get to and where what they have to say matters."
Will you be at this town hall? What is your most pressing concern to bring up?