Slope Weekend Events Spotlight: September 9-11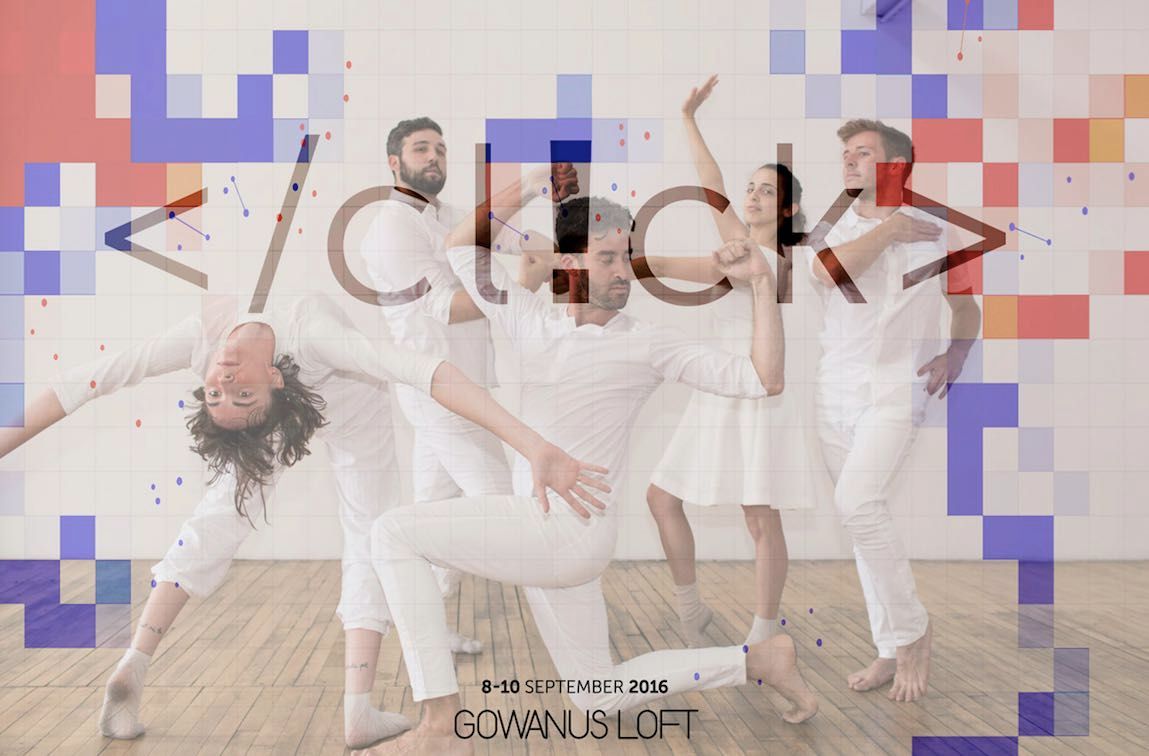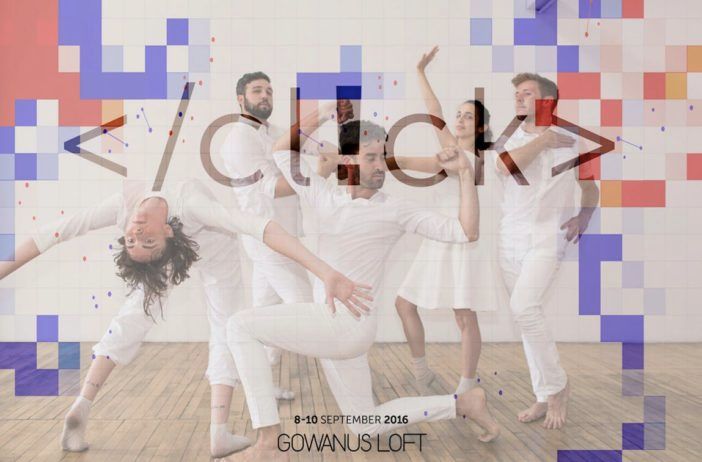 Could there actually be too much to do? Check out dance, mixed-up trucks, Central Library turns 75, and much, much more.
We will be publishing a separate series of events to observe September 11 memorials and gatherings.
Torn Out Theater presents The Tempest by William Shakespeare
When: Friday, September 9 and Saturday, September 10 at 5:30pm
Where: The Music Pagoda in Prospect Park
What: The all-female cast of Torn Out Theater's piece brought a tremendous amount of attention last Spring as the production is performed mostly in the nude. The company wants the ideas of body positivity and normalizing the nude female form to synchronize with the themes of identity and liberation inherent within the play. Read our article here for a full preview of the production, including interviews with the cast and director.
How much: Free
The People Movers present </cl!ck>
When: Friday, September 9 and Saturday, September 10, 8pm
Where: Gowanus Loft, 61 9th Street #C8 (between 2nd Avenue and the Gowanus Canal.
What: < /cl!ck > is an interactive, multimedia installation that explores how culture, personality, and subconscious bias are revealed by our online behavior: our clicks, likes, follows, views, swipes, and profiles. It's dance, code, and electronic music inspired by the intricate ways that we curate our online selves, and the content we see as a result. The performance is a weird mix of goofy narcissim, parodied action, and uncomfortable cultural awareness.
How much: $25, Purchase tickets online here. In addition to the three evening performances, we are also running a daytime installation from 2 pm – 6:00 pm Septemer 8-10. This installtion is free and open to the public.
The Real Kids with The Figgs
When: Friday, September 9, Doors at 8pm and Show at 9pm
Where: The Bell House, 149 7th Street (at 2nd Avenue)
What: First appearing at Boston clubs in the early '70s, the Real Kids would eventually become a local institution by 1977, but a lack of real sales would lead to a breakup, a re-formation, and a more complete breakup — all within six years.The Figgs offer another focused and strong album in their plentiful musical cannon with "On The Slide."
How much: $15, purchase advance tickets online.
Storytime with Stephen Savage: The Mixed-Up Truck
When: Saturday, September 10, 11:00am
Where: Community Bookstore, 143 7th Avenue (between Garfield Place and Carroll Street)
What: Presto! Storytime kicks off with staff favorite Stephen Savage and his new book, The Mixed-Up Truck, an ode to vehicles and persistence, bubbles and cake. (Ages 2 to 6)
How much: Free
Brooklyn Public Library's Iconic Central Library Turns 75
When: Saturday, September 10, 9am-5:30pm
Where: Central Library, 10 Grand Army Plaza
What: With its breathtaking façade, sweeping grand lobby and vast contemporary and historical collections, Central Library has been a Brooklyn icon since its opening in 1941. Join us as we commemorate 75 years of service in Brooklyn Public Library's iconic Art Deco masterpiece, the Central Library. View our preview article here.
How much: Free
Vintage Cartoons at Greenspace @ President Street
When: Saturday, September 10 beginning at sundown
Where: Greenspace @ President Street, 222 5th Avenue at President Street
What: Vintage classic from Mike the Movie Guy in one of our neighborhood's most beautiful outdoor spaces.
How much: Free.
Spoke The Hub's Fall Open House
When: Saturday, September 10 and Sunday, September 11. Specific times vary — see schedule here.
Where: Spoke the Hub's Re:Creation Center, 748 Union Street near 6th Avenue
What: Join us for STH's two-day Open House and FREE Sample Mini-Classes. Mini-classes for both kids and adults are 30 minutes long and class sizes are limited to the first 12 students who sign up – first come, first served.
How much: Free.
Gowanus Souvenir Shop Official New Location Party
When: Saturday, September 10, from 5pm onward
Where: Gowanus Souvenir Shop, 567 Union Street, between 3rd Avenue and Nevins Street.
What: Join us to celebrate the official opening of our new location, the end of this crazy hot summer, Fall, back to school—life! Featuring a specialty cocktail created just for us by the one and only mixologist Carlos Victoria using his small batch bitters. See you there! View our article about GSS' new digs on Union Street.
8th Annual Brooklyn T.E.A.L.® Walk and 5K Run raising money for Ovarian Cancer research and awareness
When: Saturday, September 10, from 8am-1pm
Where: Prospect Park, Brooklyn NY (9th Street and Prospect Park West)
What: Ovarian Cancer currently has no accurate screening test, and is therefore usually caught in a late stage, making it that much more deadly. For this reason it is especially crucial to inform women about this disease by spreading awareness and education, and to fund research to find a screening test or a cure. View our article to learn more about T.E.A.L. CEO and Co-Founder Pamela Esposito-Amery.
Wanderlust 108 (Sponsored)
When: Sunday, September 11, 9:30a – 5:45p
Where: Prospect Park, Neathermead
What: This is a field day for your mind, body, and soul, leaving you feeling better than when you arrived.  Start the day with a 5K (run/walk), followed by a DJ-powered yoga flow class, and a blissful guided meditation to bring it all home. Expect a little sweat, lots of high-fives, and a deep chill.  Want a little more?  Check out the Kula Market featuring local threads and organic eats, or sign up for one bonus activity (aerial yoga, acroyoga, slacklining, hooping, or tribal marking) to try something new. Rally your tribe or ride solo, just don't forget to grab your tickets.
How Much: Prices vary. Purchase tickets online.
Up From Under: Video Art by Madeleine Altmann
When: Friday, September 9 – Friday, October 7. Thursdays-Sundays, 1pm-6pm and by appointment.
Where: Site:Brooklyn, 165 7th Street (between 2nd and 3rd Avenues)
What: Madeleine Altmann's work interrogates the intersection of nature, technological change, and visual representation. Her video installations, created with reclaimed analog video monitors, re-appropriate seemingly obsolete objects, using them to explore the question of value in modern society. Often, Altmann inserts herself into the frame, disrupting the all too easy notion of a separation between nature and humanity.
How Much: Free
Dimensions Variable: Multidisciplinary
When:  Through September 24, Thursdays-Saturdays, 2:00pm-6:00pm
Where: Open Source Gallery, (306 17th Street at 6th Avenue)
What: Multidisciplinary was conceived as a response to the Open Source 2016 program which invited international artist-run projects to curate its entire season. With this concept in mind, Dimensions Variable amplified the idea and invited a select group of artist-run spaces in South Florida. The idea is not to invite them to curate special projects, but rather to include the work of the artists who run these projects as a way to honor their work and what they bring to the community. The diverse works in the exhibition reflect the practices and interests of all these "multidisciplinary" artists. They engage the community within and beyond their studio practice contributing vital programming to the contemporary art landscape in South Florida. Dimensions Variable (DV) is an exhibition space committed to the presentation and support of contemporary art. Through a collaborative exchange with artists and institutions, DV develops an exhibition program that engages the community and promotes new and experimental ideas. DV was founded in 2009 by artists Frances Trombly and Leyden Rodriguez-Casanova, who currently serve as directors. Artists in the exhibition include: Naomi Fisher (BFI); Kristen Thiele, Robert Thiele, Francesco Casale (Bridge Red Studios); Frances Trombly, Leyden Rodriguez-Casanova (Dimensions Variable); Francie Bishop Good, Michelle Weinberg, Sarah Michelle Rupert (Girls' Club); Domingo Castillo, Loriel Beltran (Noguchi Breton)
How Much: Free
Taxidermy: Art, Science & Immortality featuring Walter Potter's Kittens' Wedding
When:  Through Sunday, November 6, 12pm-6pm everyday. Closed Tuesdays,
Where: Morbid Anatomy Museum, 424 3rd Avenue at 7th Street
What: This exhibition seeks to illuminate the strange and profound human connection to preserved animals through the exhibition of seldom-seen taxidermied treasures from private collections. The centerpiece of the exhibition will be The Kittens' Wedding, the final and perhaps most unforgettable of all of the works of Walter Potter, completed in the 1890s. Equal parts perverse and adorable, and utterly spellbinding, The Kittens' Wedding transcends kitsch through its tenderness and sensitive attention to detail. The Kittens' Wedding was created by Walter Potter, a self-trained British Victorian country taxidermist best remembered for a series of anthropomorphic tableaux in which he posed stuffed animals such as kittens, rabbits and squirrels as if engaging in human activities. These works were exhibited for nearly 150 years until the museum he founded was divided at auction in 2003. The pieces then moved the homes of private collectors around the world, most of them never shown since.
How much: Admission to the exhibition & library is $12. Seniors and students are $8, and children 12 and under are free.
Old Stone House: Appropriating Revolution
When: Fridays 3pm-7pm; or by appointment. Through October 8.
Where: Old Stone House & Washington Park, 336 3rd Street (between 4th and 5th Avenues)
What: A contemporary art exhibition at the Old Stone House & Washington Park, curated by Katherine Gressel.
Cost: Free
εὖτόπος, (Eutopia), a site-responsive installation by the Vanderbilt Republic
When: Through Sunday, September 11. Wednesdays-Sundays, 10am-5pm.
Where: Snug Harbor Cultural Center and Botanical Garden, 1000 Richmond Terrace, Staten Island.
What: This large-scale, site-responsive exhibition connects artwork and installations by Sabrina Barrios, Sarah E. Brook, Charles Heppner, Carlton Scott Sturgill,TAXIPLASM, TJ Volonis, and Dale Williams to the storied past and bucolic present of Staten Island's historic Snug Harbor — creating a space to present the energy and form of dreams made real. Curation, lighting & technical design by George Del Barrio. From Gowanus-based Vanderbilt Republic. Check out our review and why you should plan a day trip to see this exhibition.
How much: $5 Adults, $4 Seniors/Students and free for kids 12 and under. On Sundays, September 11, join artists for a special free tour. Register here.
PS 321 Flea Market
When: Saturdays and Sundays, 9am-5pm
Where: 180 7th Avenue between 1st and 2nd Streets – in front of PS 321
What: This market is considered a Park Slope institution by many, and plans to be open year round. The flea is under new management this year.
Bluegrass Book Club
When: Sunday, September 11, 4pm-7pm
Where: Threes Brewing, 333 Douglass Street between 3rd and 4th Avenues.
What: Bluegrass Book Club is a rotating cast of NYC's finest bluegrass musicians playing standards, country classics, and originals hosted by Larry Legend.
How much: Free
Smorgasburg at Prospect Park
When: Sundays, 11am-6pm
Where: Prospect Park, Breeze Hill (Located near Lakeside and the Lincoln Road entrance)
What: Smorgasburg begins its warm weather months in our beautiful backyard. Find 100 vendors and food from all over the world every Sunday at Breeze Hill, located near Lakeside and the park's Lincoln Road entrance.  Find the market on Google Maps here. Presented in partnership with Prospect Park Alliance. Dog friendly.
The Old Stone House: Witness to War – An Exhibit Exploring the Battle of Brooklyn and the Occupation, 1776-1783
When: Permanent Exhibition
Where: Old Stone House & Washington Park, 336 3rd Street (between 4th and 5th Avenues)
What: View the new permanent exhibit at the Old Stone House exploring the Battle of Brooklyn,
as well as family life in Brooklyn during the Revolution and Occupation. View our exhibition review.
Cost: Free
More information: 718-455-5300