Slope Weekend Events Spotlight: July 8-10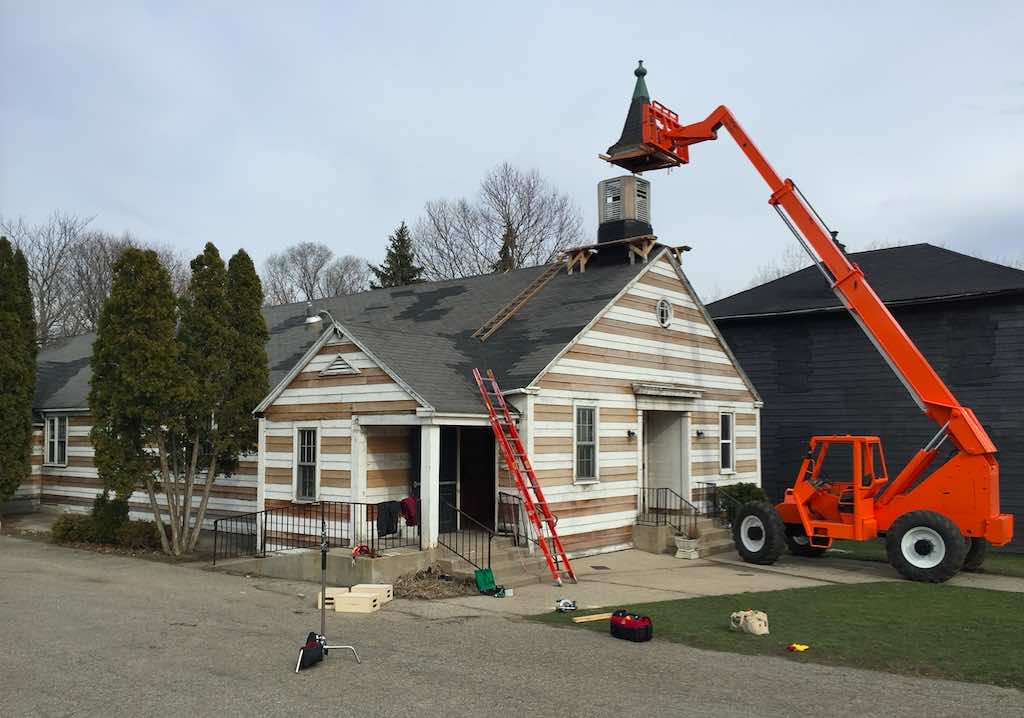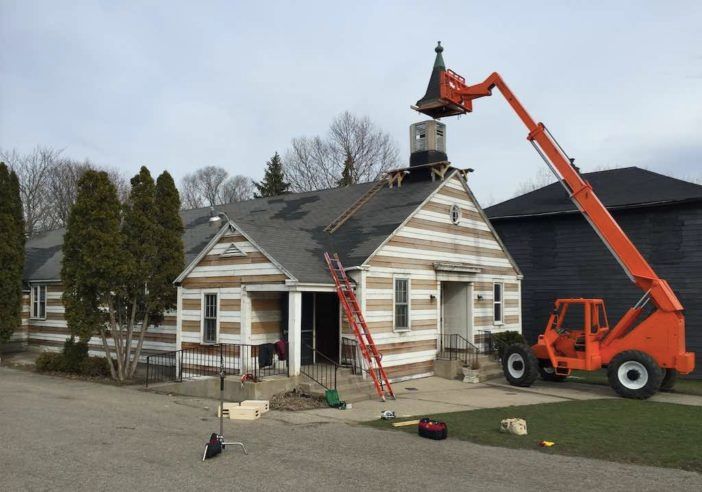 Weekend events are varied and intriguing. Check out two gallery exhibit openings, a sesh that's fresh, and outdoor yummies.
Site:Lab: Nothing Is Destroyed [Opening Weekend]
When: Opening Reception on Saturday, July 9, 7pm-9pm. Exhibit runs through July 30. Regular hours: Thursdays-Saturdays, 2pm-6pm.
Where: Open Source Gallery, (306 17th Street at 6th Avenue)
What: Nothing is Destroyed is part of a larger conversation that began in Grand Rapids, Michigan. This exhibit contains objects extracted from and related to previous projects surrounding the church that trace the trajectory of interventions at and with the desanctified Rumsey Street Church. Nothing is Destroyed includes architectural artifacts and work by Paul Amenta, Lora Robertson and Nick Kline. The title of the exhibition, taken from Lorenzo Fusi's essay on the work of Gordon Matta-Clark nothing is created, nothing is destroyed, everything is transformed, references Matta-Clark's idea of "anarchitecture," which described his interest in voids, gaps and leftover spaces related to architecture. Nothing is Destroyed focuses on these concepts, creating, like Matta-Clark, an expanded vision of space and its representation over time. Each recontextualization of the Rumsey Street Church adds a new history, creating new collaborations and connections which contribute to the project through both additions and subtractions.
How Much: Free
The Fresh Sesh: Sasquatch and QZ Quintet
When: Friday, July 8, 8pm
Where: ShapeShifter Lab, 18 Whitwell Place (between 1st and Carroll Streets)
What: Sasquatch (Grady vibes, Evan Lane trumpet, Bobby Katz tenor, Eric Quinn trombone, Ollie Bowman Bass, Henry Vaughn drums) and QZ ensemble (Quintin Zoto guitar, Nathaniel Vito vibes, Henry Vaughn drums, Yuma sax, Jessie Byron-Carter bass)
How much: Free.
Personal Is Political Is Personal [Opening Weekend]
When: Through August 6. Thursdays and Fridays, 4:00-7:00pm; Saturdays and Sundays, 11:00am-7:00pm.
Where: 440 Gallery, 440 6th Avenue, between 9th and 10th Streets
What: A national juried exhibition about the personal effects of politics, curated by celebrated artist and animal-rights activist Sue Coe. In this intensely political year we hear sound bites and promises that can seem abstract unless it affects us personally. Black Lives Matter. Gender Equality. Gun Control. It's all just words until we see a child's body washed ashore, a routine traffic stop becomes deadly, or a family home is destroyed at high tide. 440 Gallery's theme show this year is centered on the personal effects of politics. Artists selected for the exhibition: Max Alper, Hannah Barnhardt, Lynn Benson, Eva M. Capobianco, Gordon Carlisle, Patricia Denys, Elise Dodeles, Richard Ferrari, Igor Gnedo, Mary Hood, Ibn Kendall, Katrina Majkut, Spencer Moore, Harry Newman, Steve Savitz, Nancy Siesel, Nomi Silverman, Stephen Spiller, Ann Stoddard, Bethany Taylor, Doug Turetsky, Divine Williams, Dale Williams.
How much: Free.
Sklover Washington, Jr.
When: Saturday, July 9 and Sunday, July 10, 10pm
Where: Threes Brewing, 333 Douglass Street (near 4th Avenue)
What: Brooklyn's own Sklover Washington Jr is all natural, mostly organic and half sour. However, his records all share one ingredient – pure soul in all its forms and incantations. From the swampy funk of New Orleans to Brazilian scorchers, from Jamaican rockers to genre-encompassing hip hop, his cuts are guaranteed to make dancers dance and music nerds absolutely geek out. "Sklover Washington Jr is 100% funkier than you and pretty good looking to boot" says Sklover, author of this bio.
How much: $10, strongly suggested donation.
PS 321 Flea Market
When: Saturdays and Sundays, 9am-5pm
Where: 180 7th Avenue between 1st and 2nd Streets – in front of PS 321
What: This market is considered a Park Slope institution by many, and plans to be open year round. The flea is under new management this year.
House of Wax: Anatomical, Pathological, and Ethnographic Waxworks from Castan's Panopticum, Berlin, 1869-1922
When:  Through August 5. Thursdays-Sundays 12-6pm (open everyday except Tuesdays)
Where: Morbid Anatomy Museum, 424 3rd Avenue at 7th Street
What: House of Wax will exhibit a selection of waxworks once shown as part of Castan's Berlin-based Panopticum (1869-1922). The full collection, never before exhibited in the US, will later be installed at the forthcoming Alamo Drafthouse in Downtown Brooklyn. Read our exhibition preview here.
How much: Regular admission fees: Admission to the exhibition & library is $5. Seniors and students are $3, and children 12 and under are free.
Brooklyn Flea at Grand Army Plaza
When: Every Sunday beginning May 8 through October 23, 11am-6pm.
Where: Grand Army Plaza
What: Care for a few summer orbs for gardening? Fancy some occult jewelry? Feel like biting into a lavender cake donut? You won't have to travel far at all to do any of these things, as the Brooklyn Flea has set up Sunday shop at Grand Army Plaza.
Smorgasburg at Prospect Park
When: Sundays, 11am-6pm
Where: Prospect Park, Breeze Hill (Located near Lakeside and the Lincoln Road entrance)
What: Smorgasburg begins its warm weather months in our beautiful backyard. Find 100 vendors and food from all over the world every Sunday at Breeze Hill, located near Lakeside and the park's Lincoln Road entrance.  Find the market on Google Maps here. Presented in partnership with Prospect Park Alliance. Dog friendly.