Slope Weekend Events Spotlight: July 1-4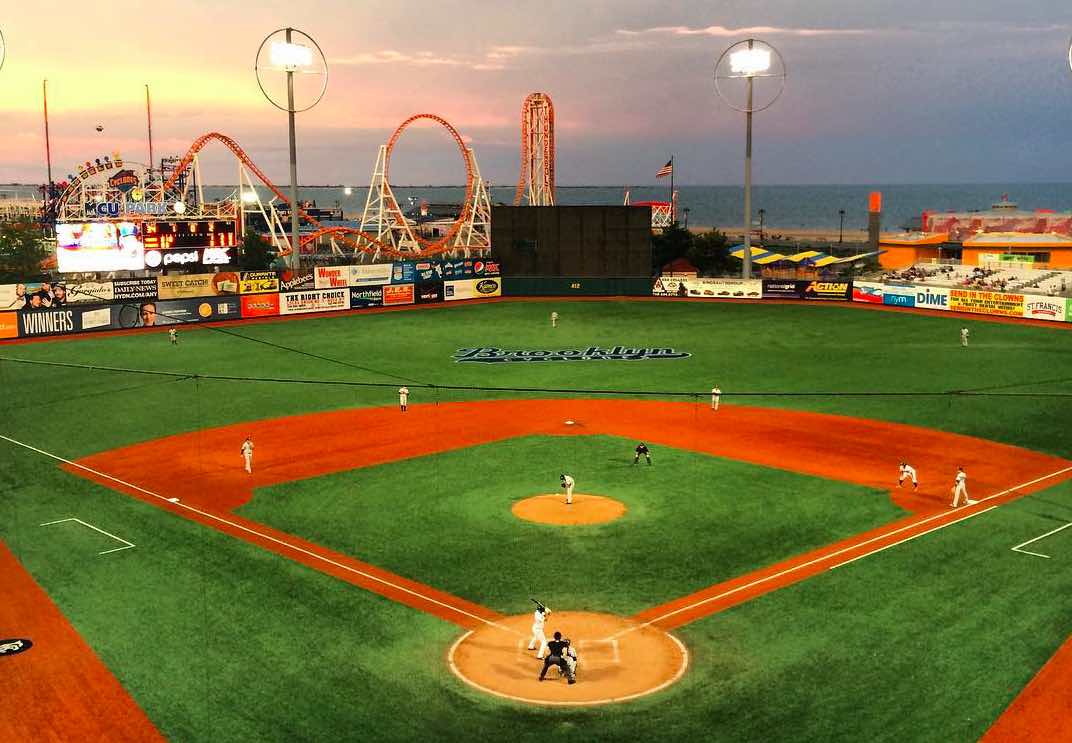 The 4th of July weekend is calling you. In addition to fireworks, check out some live jazz, burlesque, Brooklyn Cyclones, and more!
For all 4th of July weekend information and events, view all the information you'll need here.
The Christian Artmann Quartet
When: Friday, July 1, 8:15pm
Where: ShapeShifter Lab, 18 Whitwell Place (between 1st and Carroll Streets)
What: Christian Artmann has been called "Composer with great vision… Unique sound that stands out amongst contemporary jazz" – All About Jazz.
How much: $10, at the door
Jeremiah Lockwood and Friends
When: Saturday, July 2, 6pm
Where: Barbes, 376 9th Street (near 6th Avenue)
What: Jeremiah Lockwood, got his first musical education singing in the choir of his grandfather, Cantor Jacob Konigsberg and then spent a decade playing in the subways of New York City with Piedmont Blues legend Carolina Slim. In 2010, he traveled to Mali with the Sway Machinery to perform at the legendary Festival of the Desert. While in Africa he recorded The House of Friendly Ghosts Vol.1 which featured collaborations with luminaries of Malian music, including Vieux Farka Toure and Khaira Arby. The band toured around the world in support of the album. In addition to The Sway Machinery, Jeremiah has also collaborated with people such as Balkan Beat Box, Frank London and Stephen Ulrich and has scored various films.
How much: $10, strongly suggested donation.
Seinfeld Night at The Brooklyn Cyclones, and Editor Donny Levit throws out the first pitch
When: Saturday, July 2, 6pm
Where: MCU Park in Coney Island, 1904 Surf Avenue (between West 16th and West 19th Streets)
What: Come hang with the staff of Corner Media Group and celebrate Seinfeld at the Brooklyn Cyclones game this weekend. At the Saturday, July 2 Salute to Seinfeld III "Make Kramerica Great Again" game, the Cyclones will take on the Connecticut Tigers at 6pm. In addition to Seinfeld-themed programming, there will be fireworks, and our own Donny Levit, editor of Park Slope Stoop, will throw out the first pitch.
How much: $15, with discount.
PS 321 Flea Market
When: Saturdays and Sundays, 9am-5pm
Where: 180 7th Avenue between 1st and 2nd Streets – in front of PS 321
What: This market is considered a Park Slope institution by many, and plans to be open year round. The flea is under new management this year.
Jay Friedenberg: The Panoramic Landscape
When: Through July 3. Thursdays and Fridays, 4:00-7:00pm; Saturdays and Sundays, 11:00am-7:00pm. [closing weekend]
Where: 440 Gallery, 440 6th Avenue, between 9th and 10th Streets
What: 440 Gallery will be presenting the second solo show by Jay Friedenberg, featuring large-scale panoramic scenes from around the globe. Friedenberg's artwork is a combination of traditional and modern photographic techniques that is enhanced by digital effects to create fantastic color and compositions.
How much: Free.
Wasabassco's 6th Annual America F*ck Yeah!
When: Sunday, July 3. Doors: 8:00pm, Show: 9:00pm
Where: The Bell House, 149 7th Street (between 2nd and 3rd Avenues)
What: This July 3 – Meet us at the Bell House and revel in your independence with, Beer, Brooklyn, & Burlesque at our sixth annual celebration of the best this country has to offer. Now more than ever we must remember that this nation doesn't belong to intolerance, jingoism, corrupt politicians, and fringe nut jobs. City slickers, progressives, and perverts are Americans too! Reclaim the country that gave the world baseball, apple pie, rock and roll and the internets. Put the USA back into Brooklyn USA. Join us at The Bell House to see real live glorious nekkid people exploding with talent.
How much: $20-35, tickets available online.
House of Wax: Anatomical, Pathological, and Ethnographic Waxworks from Castan's Panopticum, Berlin, 1869-1922
When:  Through August 5. Thursdays-Sundays 12-6pm (open everyday except Tuesdays)
Where: Morbid Anatomy Museum, 424 3rd Avenue at 7th Street
What: House of Wax will exhibit a selection of waxworks once shown as part of Castan's Berlin-based Panopticum (1869-1922). The full collection, never before exhibited in the US, will later be installed at the forthcoming Alamo Drafthouse in Downtown Brooklyn. Read our exhibition preview here.
How much: Regular admission fees: Admission to the exhibition & library is $5. Seniors and students are $3, and children 12 and under are free.
Brooklyn Flea at Grand Army Plaza
When: Every Sunday beginning May 8 through October 23, 11am-6pm.
Where: Grand Army Plaza
What: Care for a few summer orbs for gardening? Fancy some occult jewelry? Feel like biting into a lavender cake donut? You won't have to travel far at all to do any of these things, as the Brooklyn Flea has set up Sunday shop at Grand Army Plaza.
Smorgasburg at Prospect Park
When: Sundays, 11am-6pm
Where: Prospect Park, Breeze Hill (Located near Lakeside and the Lincoln Road entrance)
What: Smorgasburg begins its warm weather months in our beautiful backyard. Find 100 vendors and food from all over the world every Sunday at Breeze Hill, located near Lakeside and the park's Lincoln Road entrance.  Find the market on Google Maps here. Presented in partnership with Prospect Park Alliance. Dog friendly.