Slope Weekend Events Spotlight: April 22-24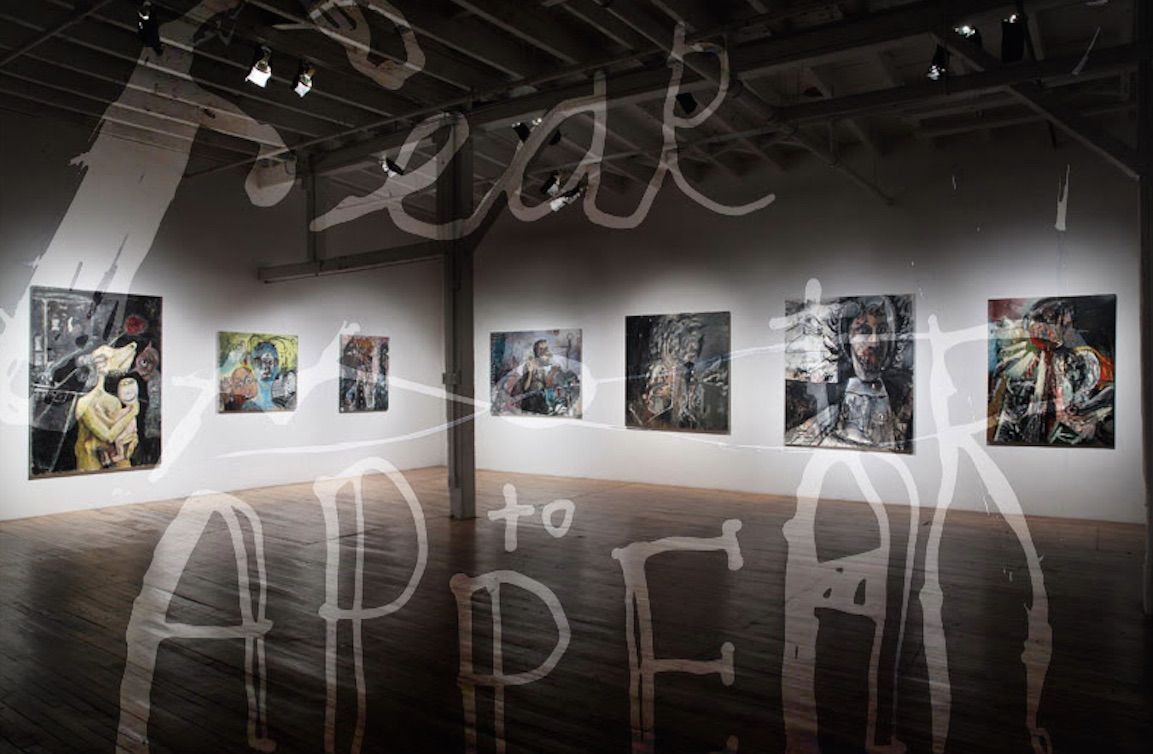 Welcome to the weekend, which features many events: an open studio tour, celebrating and remembering Prince, food samplings in the park, and more.
Fear Not To Appear — Paintings, Drawings, and Books, 1980-1997 by Dale Williams
When: Friday, April 22 — Friday, May 6. Opening tonight from 6pm-9m with an artist talk at 7:30pm. Regular hours Friday-Sunday, 11am-6pm and by appointment.
Where: Gowanus Loft, 61 9th Street #C8 (between 2nd Avenue and the Gowanus Canal.)
How much: Free — contact colby@vanderbiltrepublic.com for an appointment.
Ellen Chuse: Theme and Variations
When: Through April 24. Thursdays and Fridays, 4:00-7:00pm; Saturdays and Sundays, 11:00am-7:00pm.
Where: 440 Gallery, 440 6th Avenue, between 9th and 10th Streets
What: Ellen Chuse's fifth solo show at 440 Gallery, Theme and Variations, reflects an exploration of hyper-saturated color along with natural forms that have been part of the artist's vocabulary for decades. Moving between representation and abstraction, Chuse explores landscape and the body in deeply intimate ways all while creating an ambiguity that encourages the viewer to bring personal associations and experiences to each piece.
How much: Free.
South Slope Open Studios
When: Saturday, April 23 and Sunday, April 24, 1:00pm-6:00pm
Where: Various artists' locations — visit here for details.
What: An opportunity to view the work and visit with over 40 artists throughout the neighborhood.
How much: Free.
the skint presents: A Celebration of Prince
When: Saturday, April 23, 11pm
Where: Littlefield, 622 Degraw Street (between 3rd and 4th Avenues)
What: We lost a music legend on April 21st. And whether you knew him as Prince, The Artist Formerly Known As Prince, The Purple One, or Prince Rogers Nelson, he meant something to so many of us and we're not ready to say goodbye. So we're showing our love with a party set to his music that changed our lives forever. Join us on Saturday to celebrate the legacy of Prince with music spun by DJ Steve Reynolds of Party Like It's 1999, who not only named his monthly party after one of Prince's best songs, but he also lost his concert virginity at the Purple Rain tour in 1985. We'll be playing all of the hits, plus deep tracks, B-sides, music from his protégés, songs he wrote for other artists, and everything else that made him a legend. Music Video Time Machine will be projecting videos of clips from his films, live performances and music videos all night long to remind us of the inimitable flair that he brought to everything he touched. Wear something purple or paisley, and let's send him off in style. Something he had in spades.
How much: $6, tickets available online.
Hai: Sole Exchange
When: Through April 29. Regular hours: Thursdays-Saturdays, 2pm-6pm.
Where: Open Source Gallery, (306 17th Street at 6th Avenue)
What: Healing Arts Initiative and Open Source Gallery present Sole Exchange, a participatory art installation curated by Francis Palazzolo. Sole Exchange explores the intersection between live performance and representational form, utilizing social practices that enhance intersubjectivity. Paintings and drawings by HAI studio members included in Sole Exchange aim to disrupt cultural polarization and destigmatize mental health issues. Participation in this exhibit not only makes the viewer an active participant, helping to increase understanding between individuals, but also increases the visibility of the HAI studio members. To negotiate unspoken and unrealized spaces between people, HAI studio members pictured kinship upon the Open Source walls, creating artwork for the exhibit that explores collaboration and community. Exhibited work validates the input of marginalized communities and encourages a position of strength and stability for the artists.
How much: Free.
House of Wax: Anatomical, Pathological, and Ethnographic Waxworks from Castan's Panopticum, Berlin, 1869-1922
When:  Through May 30. Thursdays-Sundays 12-6pm (open everyday except Tuesdays)
Where: Morbid Anatomy Museum, 424 3rd Avenue at 7th Street
What: House of Wax will exhibit a selection of waxworks once shown as part of Castan's Berlin-based Panopticum (1869-1922). The full collection, never before exhibited in the US, will later be installed at the forthcoming Alamo Drafthouse in Downtown Brooklyn.
How much: Regular admission fees: Admission to the exhibition & library is $5. Seniors and students are $3, and children 12 and under are free.
Smorgasburg at Prospect Park
When: Sunday, April 24, 10am-6pm
Where: Prospect Park, Breeze Hill (Located near Lakeside and the Lincoln Road entrance)
What: Smorgasburg begins its warm weather months in our beautiful backyard. Find 100 vendors and food from all over the world every Sunday at Breeze Hill, located near Lakeside and the park's Lincoln Road entrance.  Find the market on Google Maps here. Presented in partnership with Prospect Park Alliance. Dog friendly.