Sky Ice Knows Ice Cream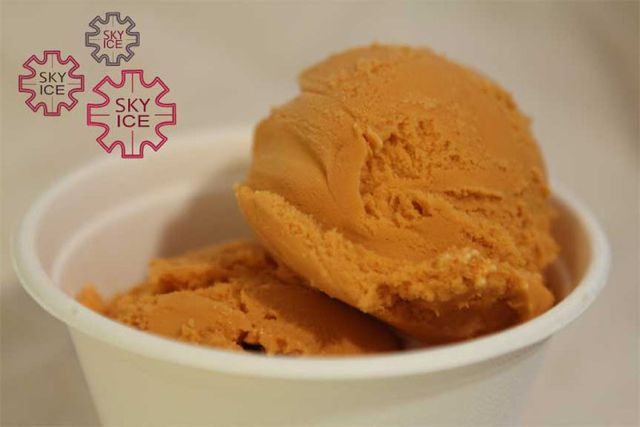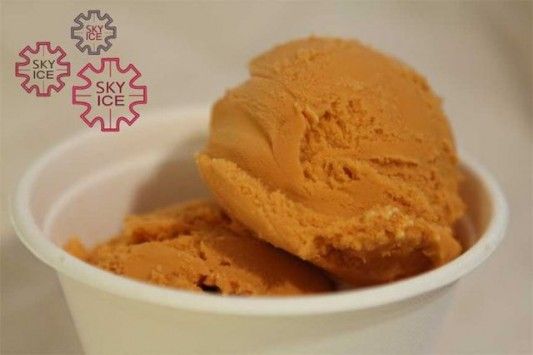 photo via Facebook
Serious Eats is systematically licking their way through the best ice cream in the city, allegedly because July is "National Ice Cream Month" (also, though: ice cream is the best). Today's "Daily Scoop" is from Sky Ice, the Northern Thai place on the corner of 5th and St. Marks, and editor Max Falkowitz breaks down exactly why it's so good with scientific precision:
I don't know how they keep such a thin base from turning icy at Sky Ice, but I do know that their Thai Tea ice cream ($2.50 single scoop, $4.50 double scoop, $5.50 triple scoop) is the frozen, scoopable version of Thai milk tea. It has a milky, almost glassy texture like you'd find in a sorbet, which lets the potent, genuine flavor of tea shine through. Far too often, Thai tea desserts taste like vanilla candy and orange coloring, but here you'll find the slight bitterness and restrained sweetness of the best milk teas.
He's a little more measured in his endorsement of the black sesame seaweed flavor — it's "another winner," but it also "tastes weirder than it sounds." Still:
Be brave and give it a try; worst case scenario, the more lovable Thai tea makes a more than friendly backup. That the two flavors go so well together is plain good luck.
SeriousEats isn't the first to take notice — the black seaweed flavor made the L Magazine's best of Brooklyn list earlier this month.