Signs Of Life At Slope Park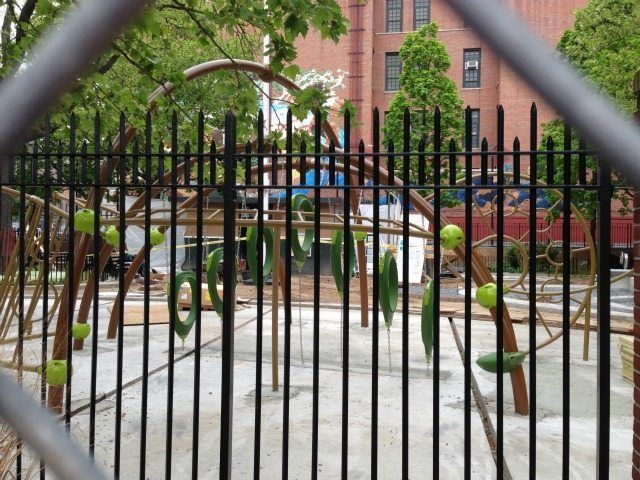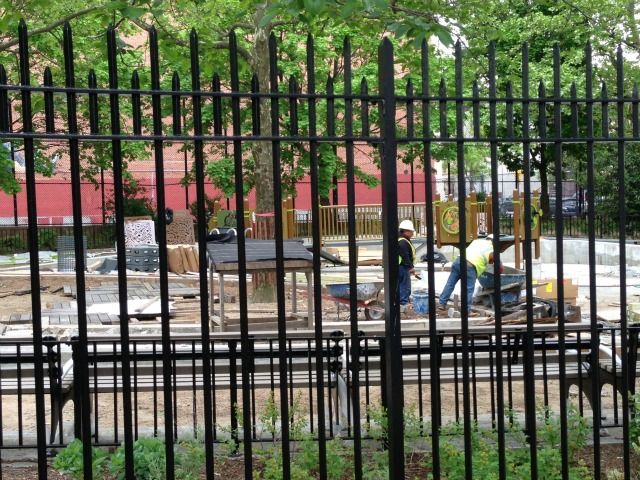 With the neighborhood anxiously awaiting our new and improved Slope Park, it's so refreshing to see life at the construction site.
As of this morning, the preschool equipment is going up (shown above through the camera's prison bar filter), and across the playground, we've got an impressive alien-esque jungle gym.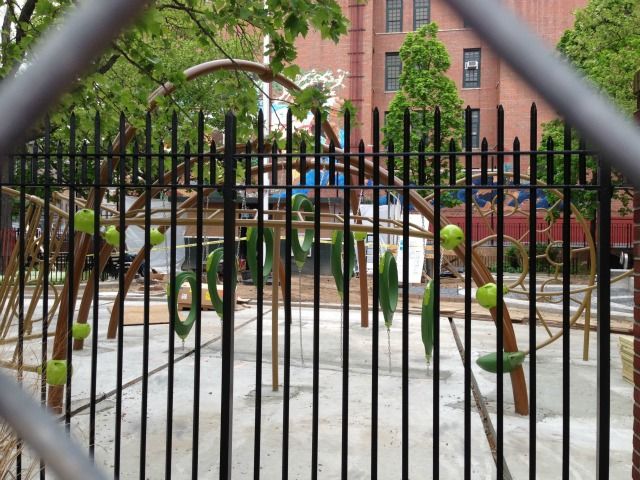 There's also some kind of swing (?) next to the jungle gym area.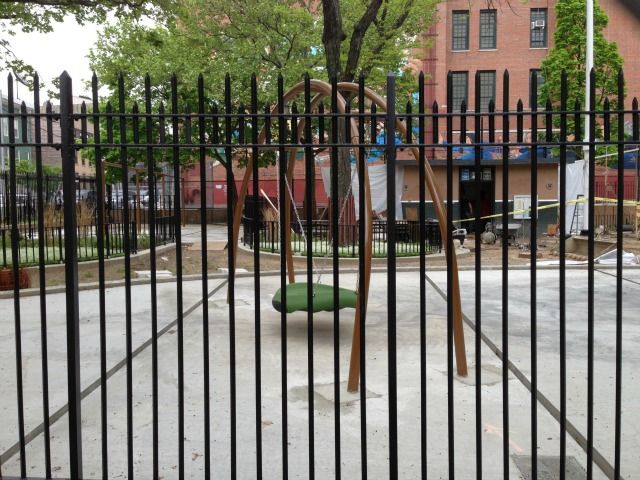 If this type of activity continues, we might actually start to believe that the park will reopen in June.