Sign Of, For & Against Disrespectful Slobs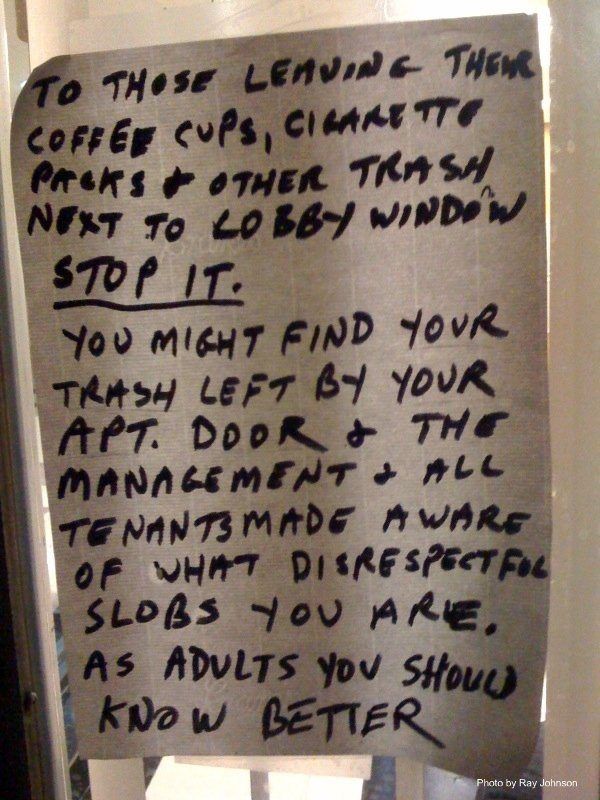 The message on this sign addresses what seems to be a growing problem all around Sheepshead Bay: trash left in front of residences by its very own residents.
In case the ALL CAPS message is too 'loud' to read, here's the full text:
To those leaving their coffee cups, cigarette packs, & other trash next to lobby window stop it.
You might find your trash left by your apt. door & the management & all tenants made aware of what disrespectful slobs you are. As adults you should know better.