Shut Up, This Snowbro Is Cooler Than You Are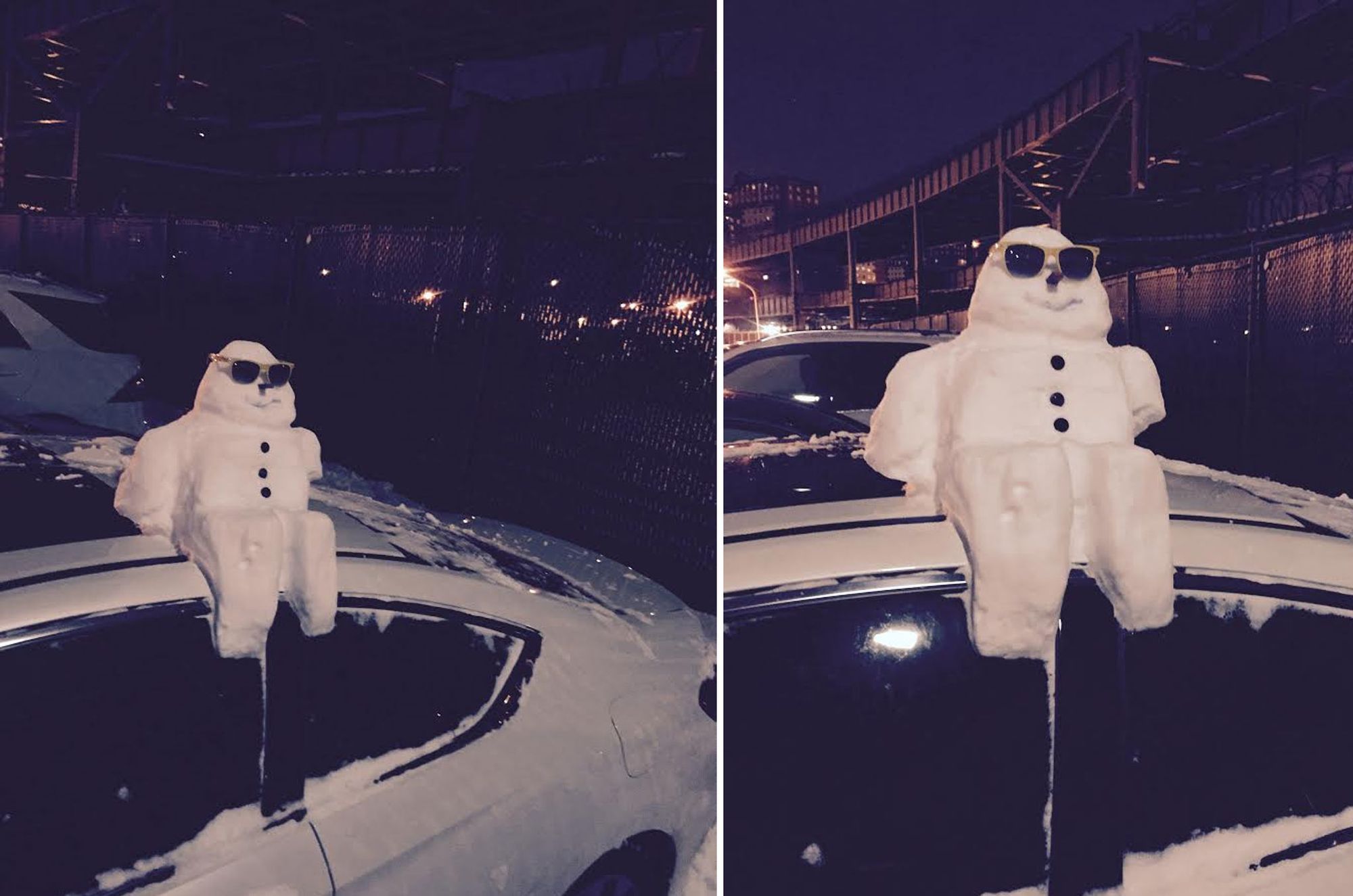 Sure, any snowman is literally cooler than you are by simple virtue of being made of actual frozen stuff, compared to your warm, squishy self. But this one is actually cooler than you are. Like, he hangs out in parking lots in the shadow of the dirty, grimey el. He wears sunglasses at night. He sits on top of a cars. And he's got buttons – buttons! – to contain his bulging icy bits that have clearly swallowed up his neck.
What've you got? Skinny jeans? Poseur.
The snowman above, photographed by reader Joseph Zayats, is not the only snowbro too cool for school in this town. We spotted this mohawk-donning iceman posing on East 19th Street and Jerome Avenue. He's so cool and confident that you can pee on him and he'll still hold his head, and arms, up high.
Have you seen any exceptionally cool snow (wo)men? Send photos to editor@sheepsheadbites.com.
Update (January 29): Apparently the snowbro at the top of this post was created by Dr. Dmitry Olshansky, who sent me another photo of it from before his arm was "amputated."