Show Mom Some Love At The PS 10 Fashion Show Thursday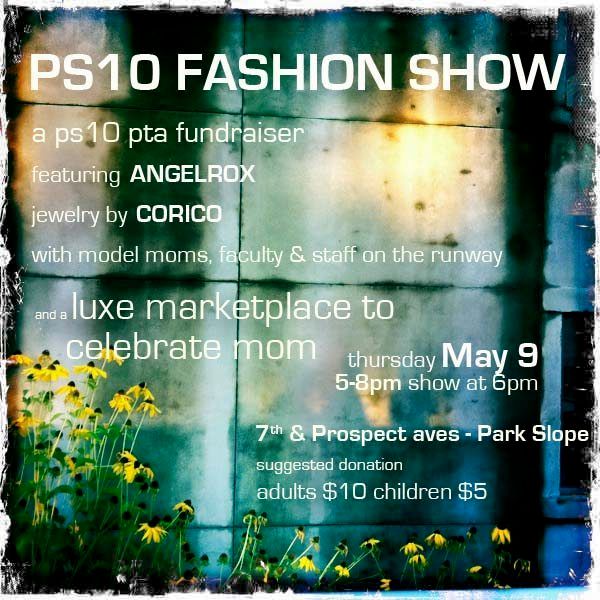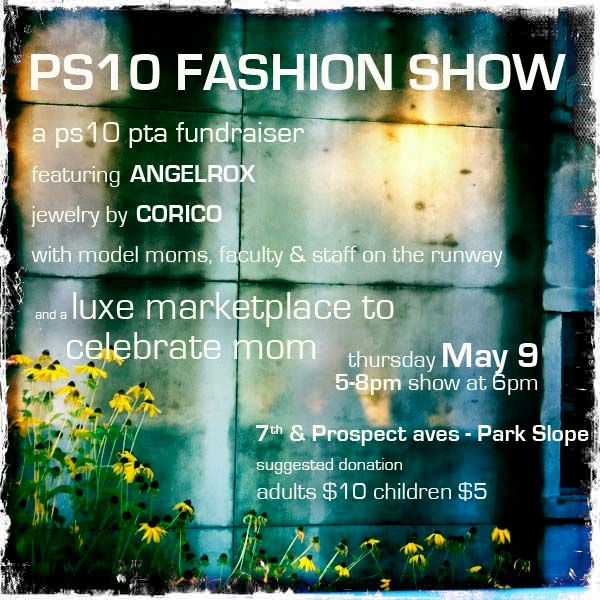 Mother's Day is this coming Sunday (May 12) and PS 10 will be at the ready from 5pm to 8pm on Thursday (May 9) with a plethora of gifts that are sure to earn you some serious bonus points with that special mama in your life.
Best of all, all proceeds from the evening will benefit the kids at PS 10.
Stop by the schoolyard (Prospect Avenue and 7th Avenue) at 5pm for a little marketplace shopping. Look for Angeline Roth quilts, jewelry from Corico, Toots and Otis, Saskia de Vries Designs, Hecho En Brooklyn, and luxe body products from Dolly Moo and Soapwalla.
Afterward, don't miss the 6pm fashion show. PS 10 moms, teachers and administrators will own the catwalk in the "sumptuous, wear-anywhere designs of Angelrox, and the stunning jewelry of Corico, all which are hand-crafted with pride in Brooklyn."
Still not enough? All moms in the audience will walk away with some Mother's Day swag.
Who doesn't love swag??
Admission is $10 for adults, and $5 for kids. For more information, visit the PS 10 website.