Shots Fired Outside Senator Hamilton's Office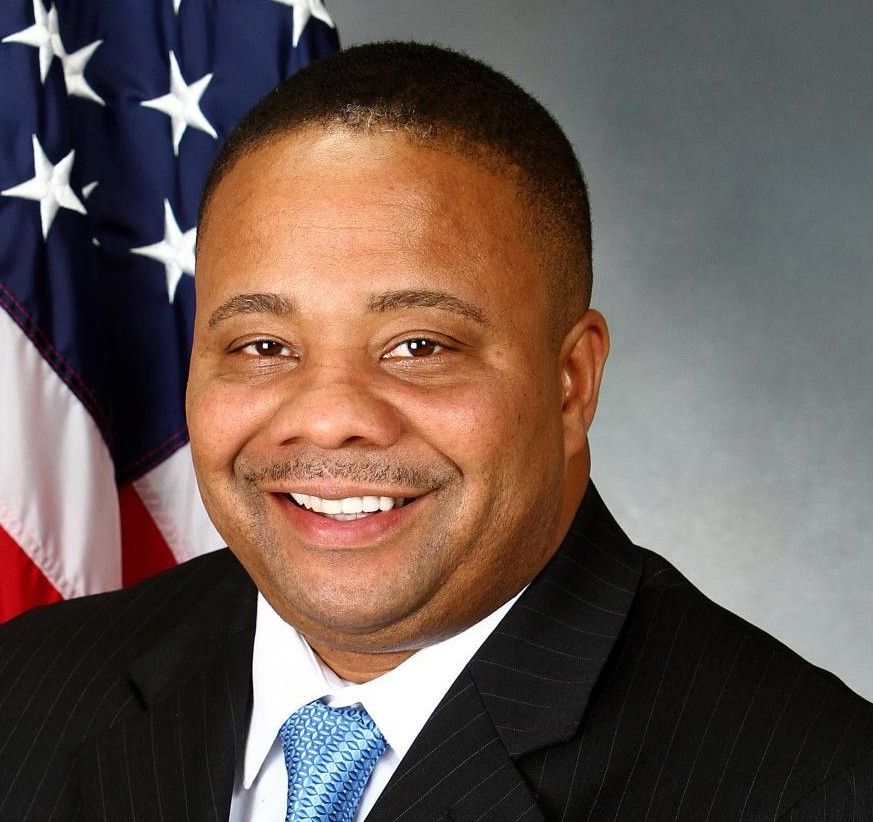 CROWN HEIGHTS – A shooting in Crown Heights on Thursday night left two men wounded and a bullet hole in State Sen. Jesse Hamilton's (D) campaign headquarters, according to police.
In what the senator called "prime time" at his campaign office, a stray bullet struck the entry door frame of the building, narrowly missing the glass door. Shots were fired around 7:30 p.m. on the corner of Bedford Avenue at Montgomery Street, police said. More than 40 volunteers were inside the senator's office at the time, none of whom were injured.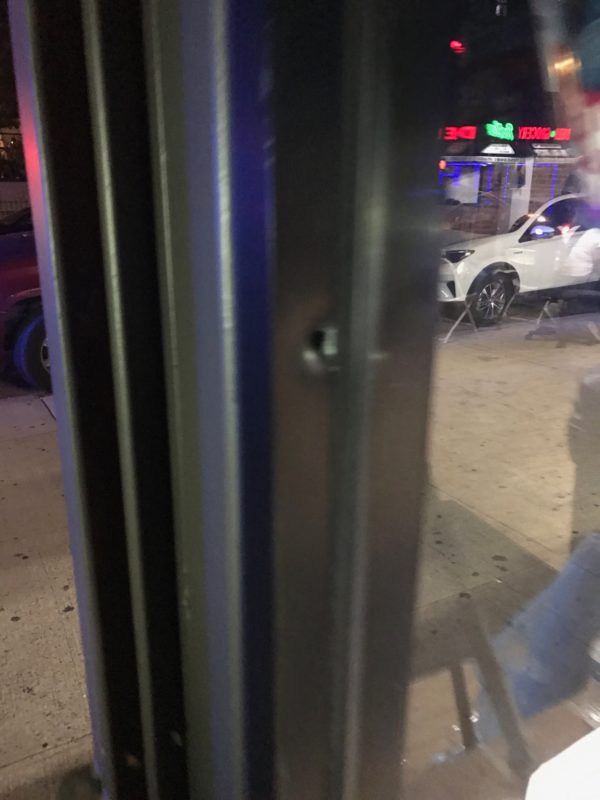 "Anyone coming in or coming out, they would have gotten shot," said Hamilton, noting the bullet landed less than an inch away from the glass window of the building.
Hamilton said staff members were concerned for their lives when they heard the bullet hit the building, many of them scurrying to hide under tables, he said.
"It was traumatic," he told Bklyner just before midnight. "I'm still numb."
The senator, who is facing an opponent during the Sept. 13 primaries, said he'll meet with anti-gang and anti-violence organizers on Friday.
"We need to put more money on the front end of anti-violence," he said. "We have to get them meaningful jobs to get them off the street."
According to police, two men were shot at or close to the scene, with a 16-year-old suffering a wound to the torso while the other, 31-year-old, was shot three times in the arm and back. Both men were treated with non-threatening wounds at Kings County and Lutheran Hospital.
The victims names were not released nor were any arrests made.
"We have the highest homelessness and people are being displaced," Hamilton said. "There's a lot of anxiety and frustration in the community."
Police said the investigation is ongoing.