Shorefront Y Announces Its Participation In Summer Food Service Program
A message from our friends at the Shorefront YM-YWHA:
The Shorefront YM-YWHA announces its participation in the Summer Food Service Program (SFSP). Meals will be provided to all children attending Shorefront Y program age 18 years and under without charge. Acceptance and participation requirements for the program and all activities are the same for all regardless of race, color, national origin, gender, age, disability, and there will be no discrimination in the course of the meal service.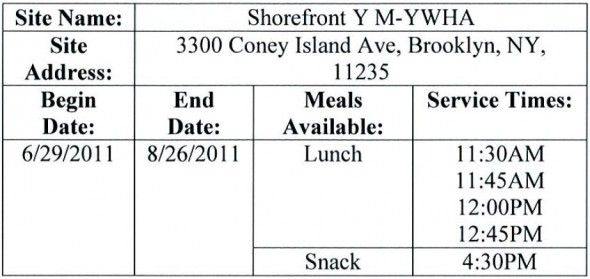 Persons interested in receiving more information should contact Amanda Kaplan at the Shorefront Y, 3300 Coney Island Ave, (718) 646-1444 ext. 334.