Shopping Cart Series: Afternoon Delight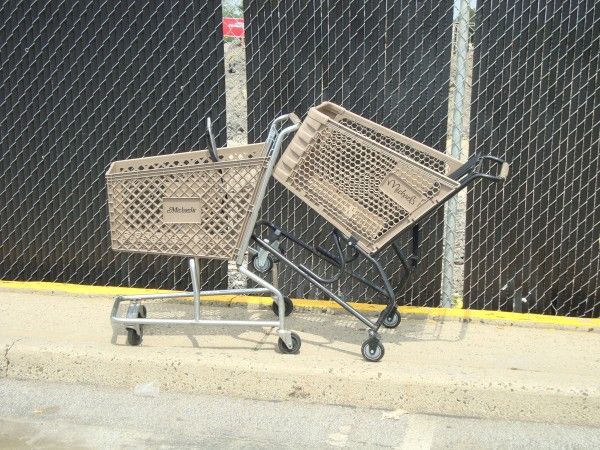 We're not in Sheepshead Bay or anywhere near, but we're close enough so that when we decided to roll all the way, we wheeled over to the new (now notorious!) sex shop on Sheepshead Bay Road.
That store got so much attention that even if there was one closer to us, here at Michael's Arts & Crafts Store in the very quiet little mall near JFK Airport, we just had to go and see if there was anything that could make our first time go smoothly, if you know what I mean.
When we got there, we realized that we didn't need any of those plastic toys and novelties. I mean, we're both mainly plastic ourselves. So here we are, cuddling after our little afternoon delight, in the broad daylight, au naturel!