BREAKING: Man Shot In Head At Nostrand Ave, Ave W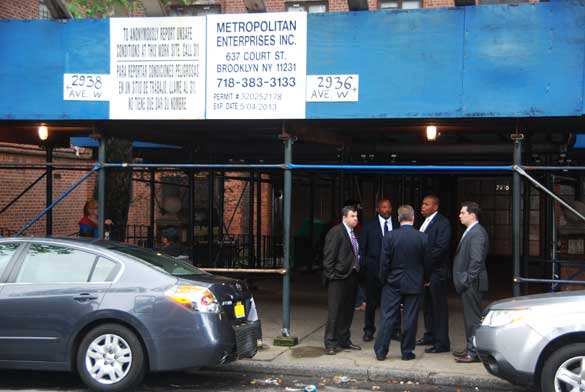 A man has been shot in the head at 2938 Avenue W, near Nostrand Avenue, according to scanner reports.
The call came over police scanners shortly before 2:00 p.m., indicating that a male victim has been shot in the head and is in serious condition.
A crime scene is being established, and the NYPD has issued a Level 1 Mobilization for the area, suggesting the perp is still on the loose.
Update (2:37 p.m.): The shooting occurred inside an apartment unit. The victim has been transported to the hospital.
Update (2:56 p.m.): Victim was taken to Lutheran Medical Center. Not likely to survive.
Update (3:02 p.m.): News vans and reporters have arrived.
Update (3:05 p.m.): He was shot on the 6th floor of the building.
This is a breaking news story and may contain inaccuracies. We will update it as more information becomes available. If anyone has more information or additional photos, please send them to tips (at) sheepsheadbites (dot) com.