Shirley Chisholm Community Center Planned For East Flatbush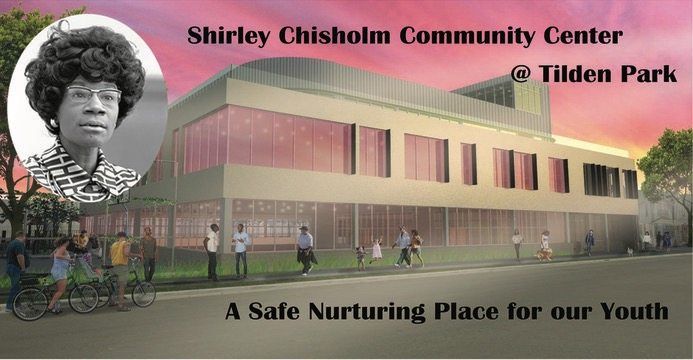 Children in East Flatbush will have a new place to spend their time—the Shirley Chisholm Community Center.
The recreation center will consist of an indoor basketball court, fitness studios, multipurpose rooms, a children's center, classrooms, a rooftop track, and an urban farm.
It was an endeavor which began in 2013 when Mayor Michael Bloomberg allocated $400,000 into completing an impact study for the establishment of the center, which will be located within Tilden Playground (Tilden Avenue between E. 48 & E. 49 Streets).
"A state of the art community center is exactly the type of facility that our young people need, particularly in my district," said Councilman Jumaane Williams in a Change.org petition he started three years ago. "Right now, the people of the 45th council district must travel at least three miles to reach the nearest community center, which everyone would agree is unacceptable."
According to NYC Parks, the 45,000-square-foot project is in its early stages, and as of February 2016 a feasibility study (to develop the building program and conceptual design) has been completed.
The community center will be named after the first African-American and Caribbean-American woman elected to congress. Forty-five years ago, Shirley A. Chisholm became the first African-American woman in a major party to run for president of the United States.
"I am blessed to walk in the distinguished footsteps of Shirley Chisholm, both as a Caribbean-American and as an elected representative of this community," Wiliams further wrote in his 2014 petition. "Every African-American, Caribbean-American and woman seeking public service stands on her shoulders. I believe the best way to commemorate her many contributions is to establish a community center bearing her name which will serve generations to come."
Construction will not begin anytime soon as the project is still in its beginning phase.
"We look forward to bringing this recently funded project to life in the future," said NYC Parks.