Shelsky's Opens On 4th, Chip Shop Closes On Atlantic, Cat Cafe Moves & More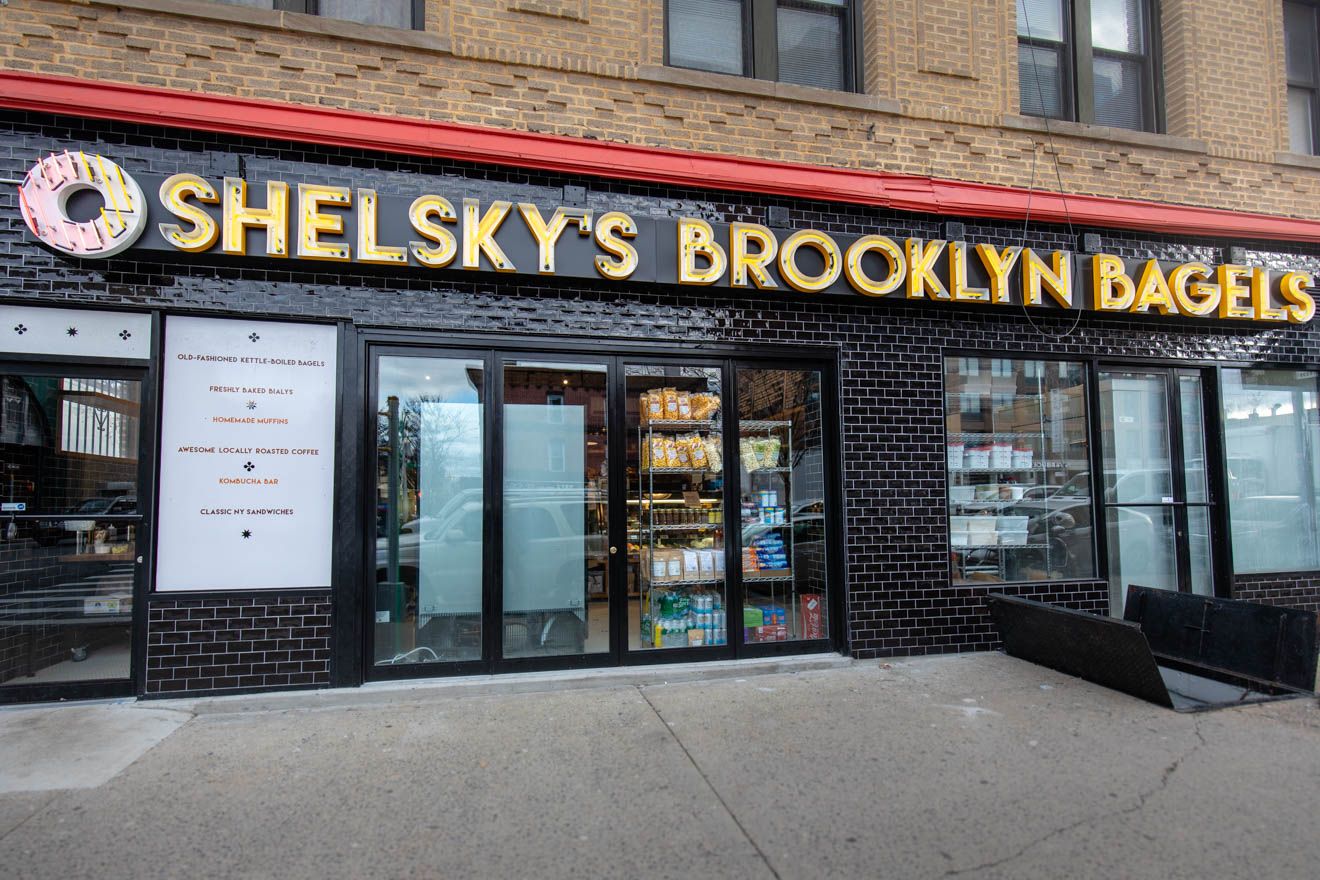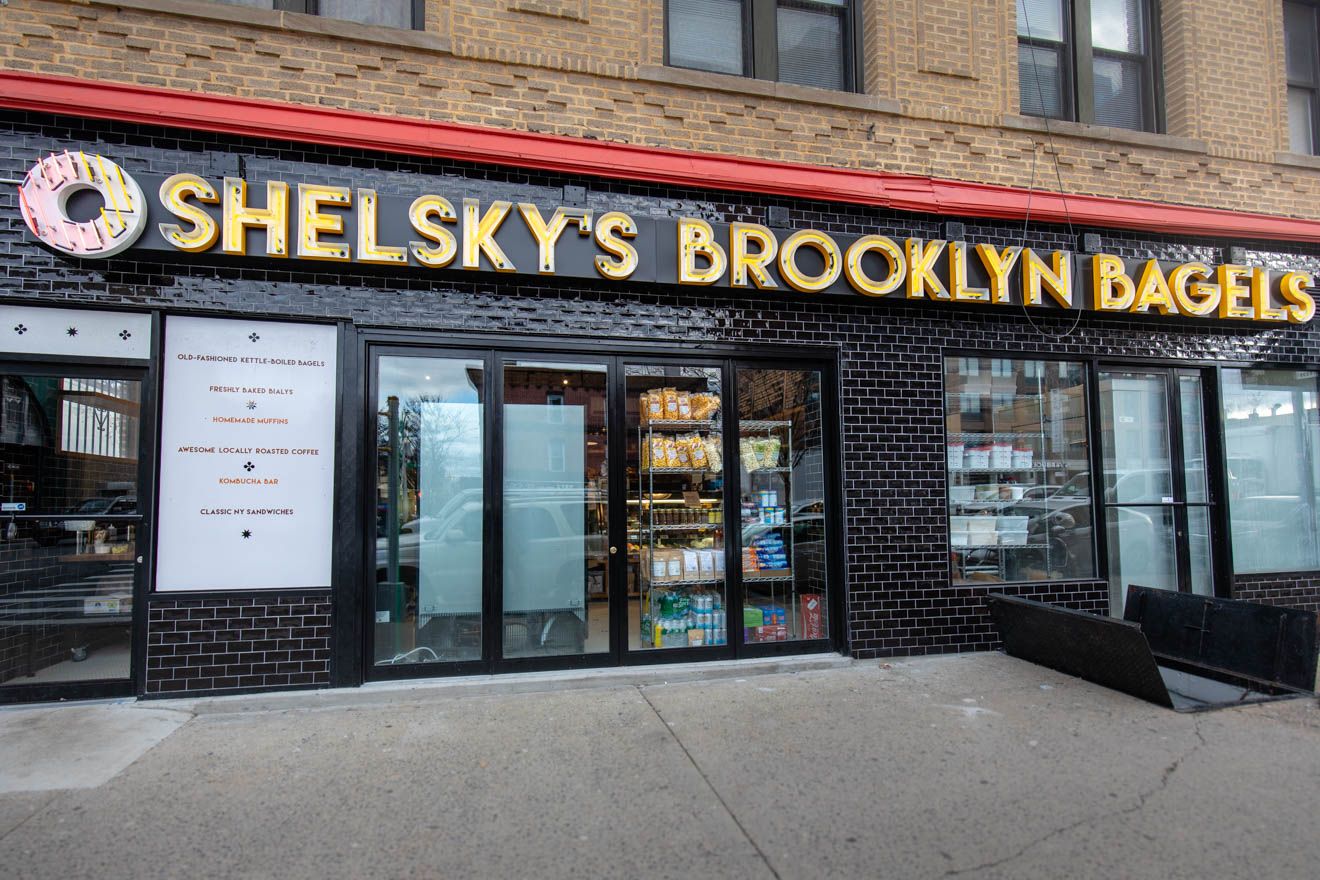 PARK SLOPE – Shelsky's Brooklyn Bagels opened at 453 4th Avenue (at 10th Street) at 6am Monday morning to the delight of many locals, including Council Member Brad Lander who recommended that commuters stop by the shop before hopping on the F/G at the 4th Ave-9th Street subway station.
Opening day was "good" and "busy," owner Peter Shelsky told Bklyner over the phone. He notes while they've been running their other location in Cobble Hill for years, the new 800-square-foot shop is "like a new baby," with a new staff and new POS (point of sale) system. He asks that customers be patient with them as they get their bearings.
Shelsky adds that he and business partner Lewis Spada have been looking for a second location for a while, seeking venues in close proximity to a subway station or school. "We hit the jackpot," he said of the 4th Avenue location, right across the street from a busy station which he says, according to the MTA, sees 13,500 commuters every weekday.
Shelsky's of Brooklyn debuted at 251 Smith Street eight years ago, and moved to its current spot at 141 Court Street (between Atlantic Avenue & Pacific Street) in Cobble Hill in 2014 after outgrowing the first space.
While the Cobble Hill location is an appetizing store and deli, the new Park Slope location focuses on bagels and bialys and also offers breakfast sandwiches, deli sandwiches, cold cuts, and coffee. The new shop is not yet selling hand-sliced salmon by the pound but Shelsky says he hopes to in the coming months. "We're playing it by ear" for the time being, he says. Welcome to Park Slope!
The owners of another popular bagel spot, Black Seed Bagels, recently announced that they are planning to open their first Brooklyn location at 125 Court Street (between State Street & Atlantic Avenue) in Boerum Hill in early 2019.
Black Seed offers "wood-fired bagels" made with NYC and Montreal baking techniques as well as pastries, sandwiches, salads and Stumptown coffee. The Brooklyn location will be the company's fifth shop in NYC.
Closings…
Arcadian Pastures, 210 Patchen Avenue, Bed-Stuy
An organic butcher shop in Bed-Stuy has closed after just over a year in the neighborhood, Patch reports. Arcadian Pastures debuted in October 2017 and took over Bed-Stuy Fresh and Local's lease at 600 Macon Street when the grocery store shuttered. The landlord raised the rent on the properties and is unwilling to negotiate, Arcadian Pastures owner Louisa Mathis told Patch. The butcher's online shop is still open for business.
Brooklyn Ice Cream Factory, One Water Street (at Old Fulton Street), DUMBO
The Brooklyn Ice Cream Factory, which has been attracting long lines of customers during warmer months since 2001, may be forced to close, the New York Post reports. With the ice cream shop's city license expiring, the Brooklyn Bridge Park Corp. released an RFP last summer seeking businesses interested in taking over the food concession space located within the historic former fireboat station. Brooklyn Ice Cream Factory owner Michael O'Keeffe, who also owns the famed River Cafe nearby, reportedly submitted a proposal. The new operator will be announced next week, according to the Post.
Brooklyn Cat Cafe, 149 Atlantic Avenue, Brooklyn Heights
After two years on Atlantic Avenue, Brooklyn's first feline cafe is moving on to bigger digs. The new location, several blocks north at 76 Montague Street (between Hicks & Pierrepont Place), officially opens on Saturday, December 8.
Chip Shop Pub, 129 Atlantic Avenue, Brooklyn Heights
Also on Atlantic Avenue, the gastropub know for its fish & chips, English breakfasts, and football match screenings shuttered on Sunday, December 2 after 15 years. According to a post on the pub's Facebook page, the 15-year lease on the space expired. The Park Slope location of Chip Shop at 383 5th Avenue closed in 2014.
The Roebling Inn, 97 Atlantic Avenue, Brooklyn Heights
A few doors west, The Roebling Inn closed as well at the end of November, according to the Brooklyn Heights Blog. The bar was opened in 2010 by Jason Furlani who also owns The Brooklyn Inn at 148 Hoyt Street (at Bergen) in Boerum Hill.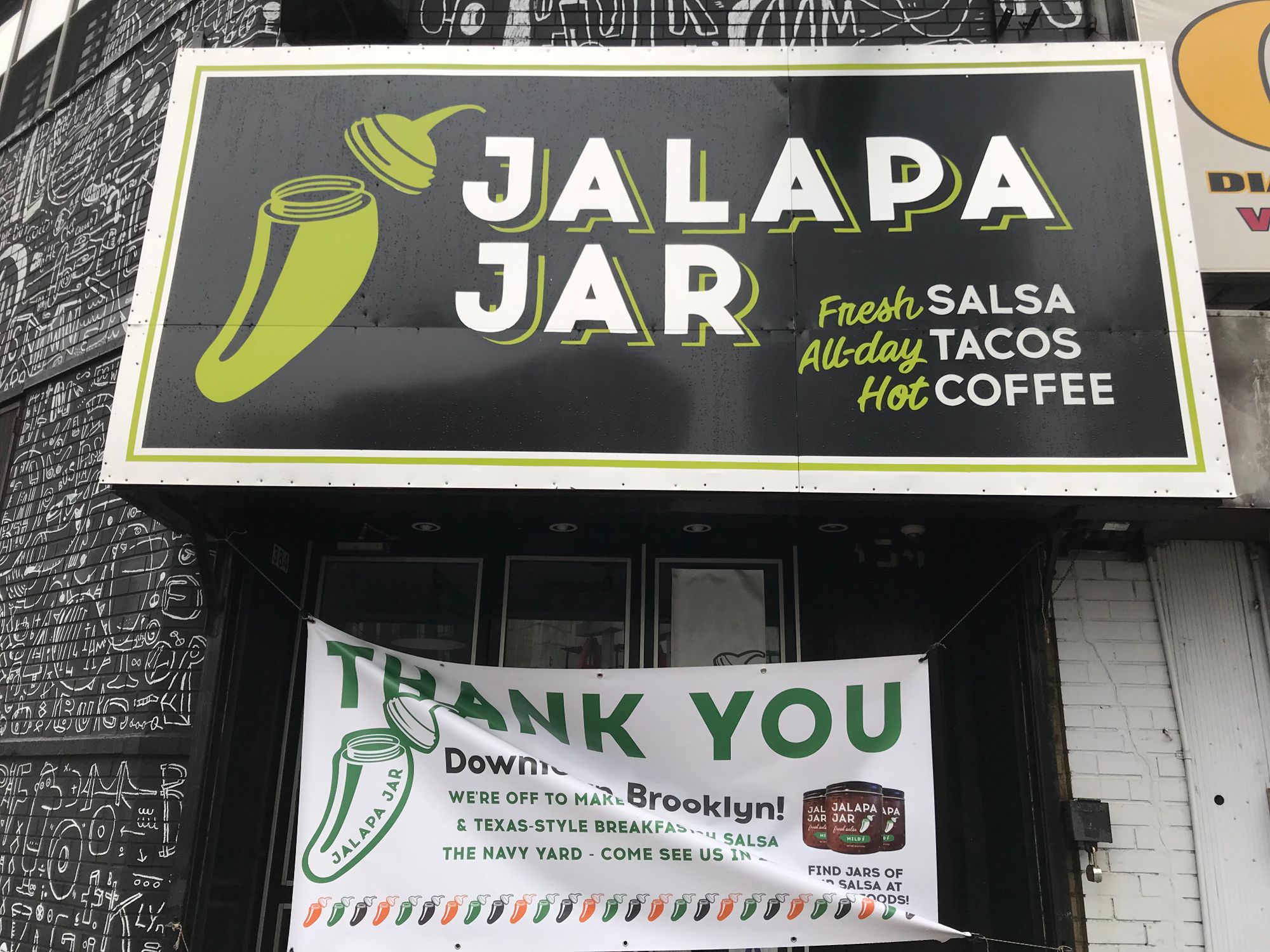 Jalapa Jar, 384 Schermerhorn Street (at Flatbush Avenue), Boerum Hill
And after just over a year, Jalapa Jar has left its 600-square-foot pop-up storefront at 384 Schermerhorn Street to make way for the block-wide mixed-use project, 80 Flatbush. Alloy Development provided the salsa and taco purveyor the retail spot rent-free until 2019 as the real estate developer went through the ULURP process for the site.