Sheepshead's Draft Barn Grand Opening Is Today!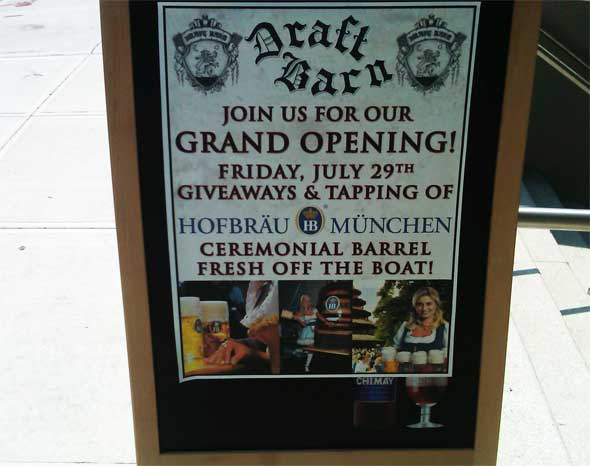 The newest outpost of the locally-owned beer hall Draft Barn is celebrating their grand opening today in the heart of Sheepshead Bay!
We told you  in June that Draft Barn was coming to 30 Dooley Street, just off Emmons Avenue, after we stopped by and snapped photos as the place was still getting setup. They've been open for a few weeks now, but tonight they will have free giveaways as well as the tapping of a ceremonial barrel of freshly-imported Hofbräu München.
Have you already stopped by the new Draft Barn? Let us know what you think!