Sheepshead Residents Still Want Bulk Sandy Debris Pickups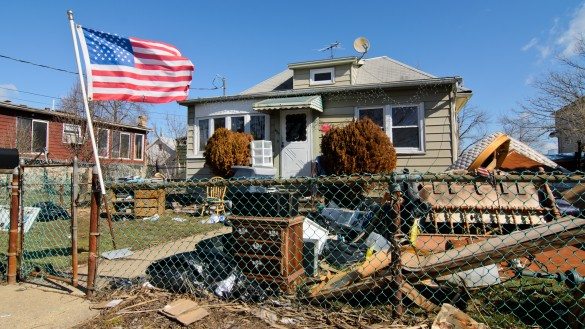 The Department of Sanitation (DSNY) stopped hauling away large debris and garbage resulting from Superstorm Sandy on March 18, roughly five months after the storm paralyzed the East Coast. Despite the extra months of work, valiant Sanitation workers put in by trucking away huge pieces of junk from people's battered homes, residents in the area are still in need of their services, according to Brooklyn Daily.
So far, DSNY has carted away a staggering 430,000 tons of Sandy-related debris. According to Assemblywoman Helene Weinstein and Councilman Lew Fidler, residents are still in desperate need of pickups because they cannot afford expensive private garbage haulers to take away their debris as construction continues.
Sheepshead Bay resident Kathleen Flynn expressed her frustration at the situation.
"We don't own anything anymore, only the garbage we're trying to throw out, and now they're telling us we have to pay to get rid of it."
Michael Taylor, the founder of Gerritsen Beach Cares, spoke of the consequences of debris that doesn't get collected.
"I have friends who have stuff in their basement that's full of mold, and but [sic] he won't get rid of because he doesn't have the money to afford a dumpster [sic]."
Fidler promised residents that he and Weinstein will do everything they can to get the DSNY to initiate another round of debris pickups.
"My office and assemblywoman Weinstein's office reached out to [Sanitation] to continue extra pick-up services. We do not view the rebuilding to be done, the demolition to be done, nor the crisis to be over," Fidler told Brooklyn Daily.