Sheepshead Bay Upgrades With Co-Working Spaces (Sponsored)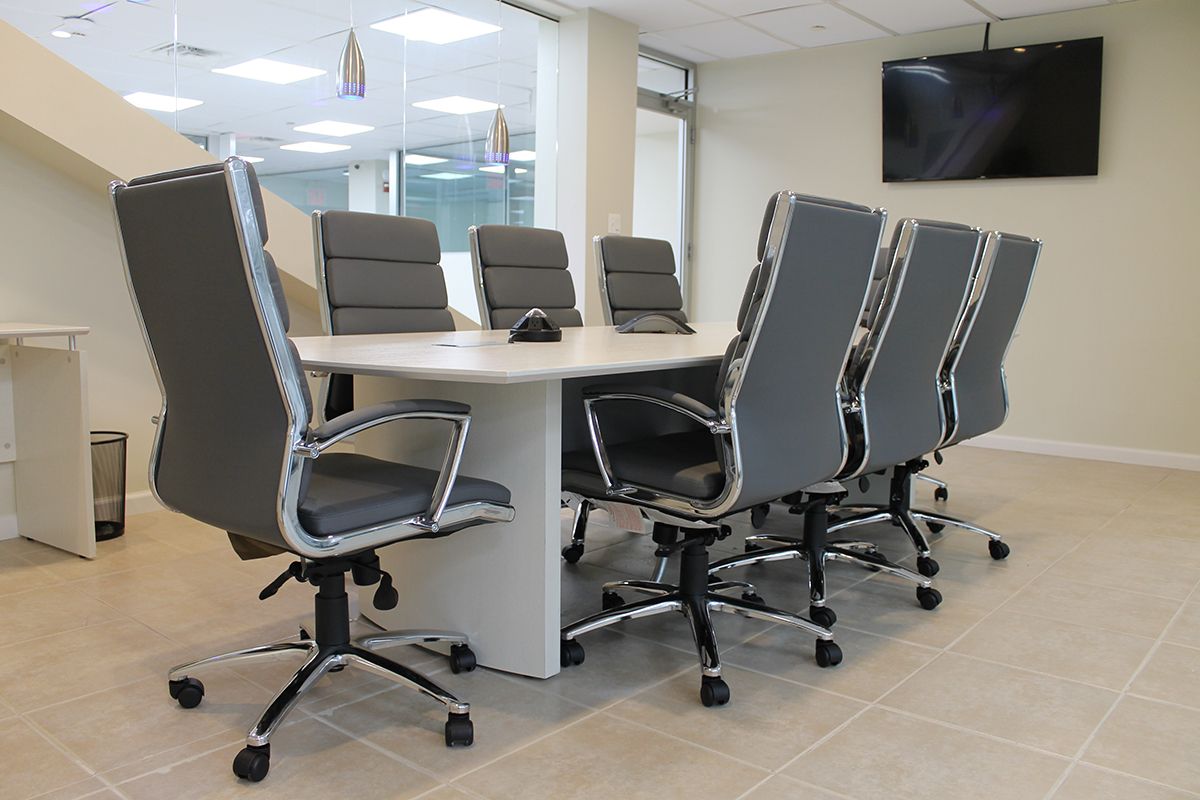 Next to Roll-n-Roaster there's a new sign for rentable co-working office space – something simply unheard of in Sheepshead Bay.  After a brief walk around to the other side of the building I found it – this secluded oasis for modern professionals.  At first I wondered why Sheepshead Bay needed such a business – it's a different demographic, or is it?
More and more people are taking their work home, or starting businesses that require a communal meeting spot away from their home or favorite coffee shop.  And while the Bay has many restaurant spots, none have formal offices or meeting rooms.  I was curious and went inside to find out more about Office on the Bay.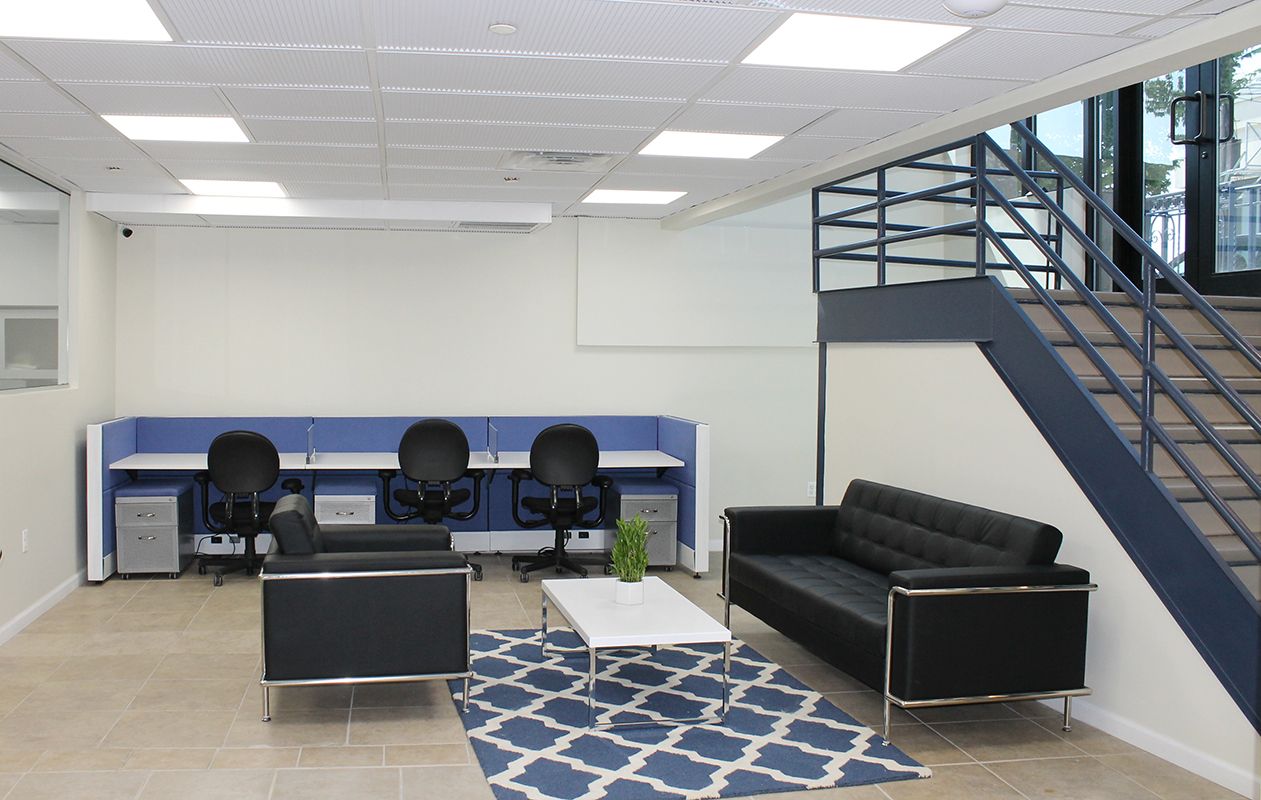 The lobby has a beautiful, clean aesthetic, which leads to 14 office spaces, each equipped to comfortably hold 3-5 people. The office spaces can be rented as a blank slate or fully furnished, and each is treated as a fully separate business entity with 24-hour access, their own secure wifi network (with individually wired data ports), mailing address complete with mailing services, and access to a commercial printer/copier.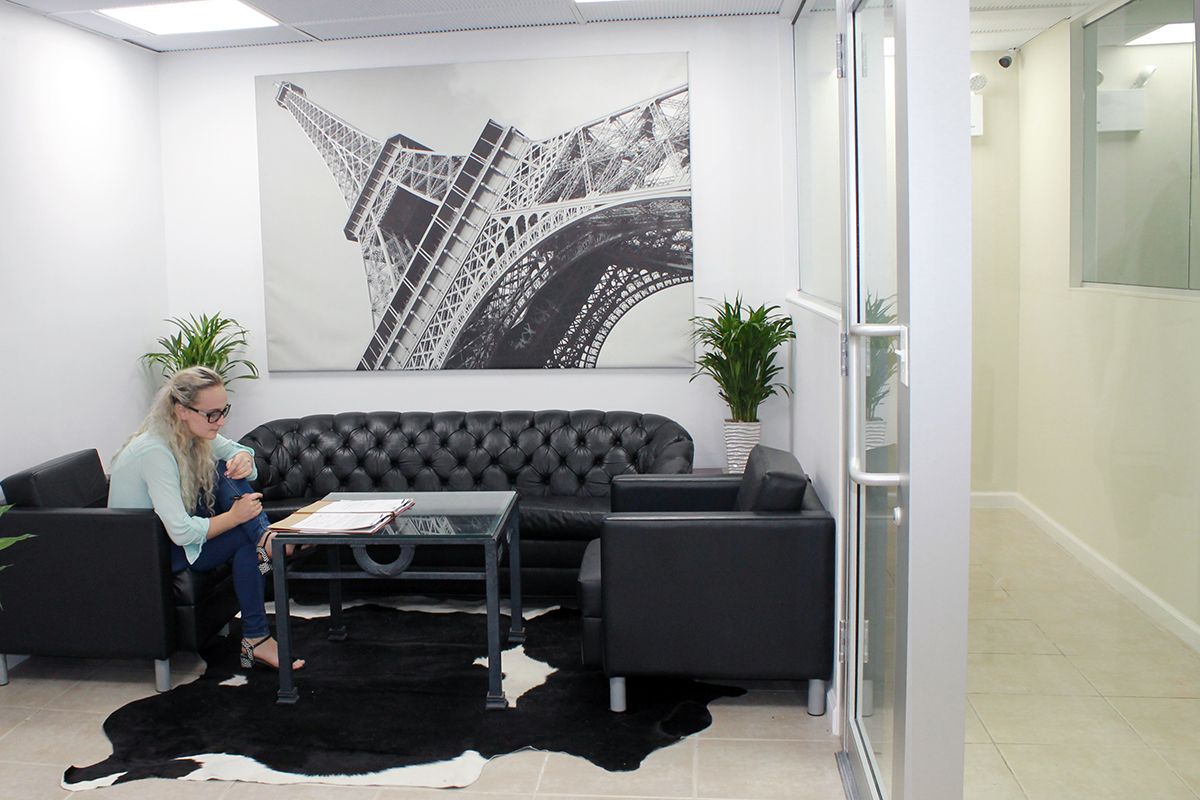 As you walk in, you immediately get a sense of the luxury renting a space here affords. A receptionist is there to greet your guests in a bright, sunny entrance area. Besides the open lobby, the other communal areas are a beautiful kitchen and dining space, complete with gourmet teas and coffees supplied by a local craft coffee roaster, Arista Coffee. The Eames-style chairs are a mid-century modern whimsical touch to this otherwise fully-modern establishment. One large meeting room seats 8-10 people comfortably, and is equipped with all the must -have features – monitor, whiteboard, and conference call hub.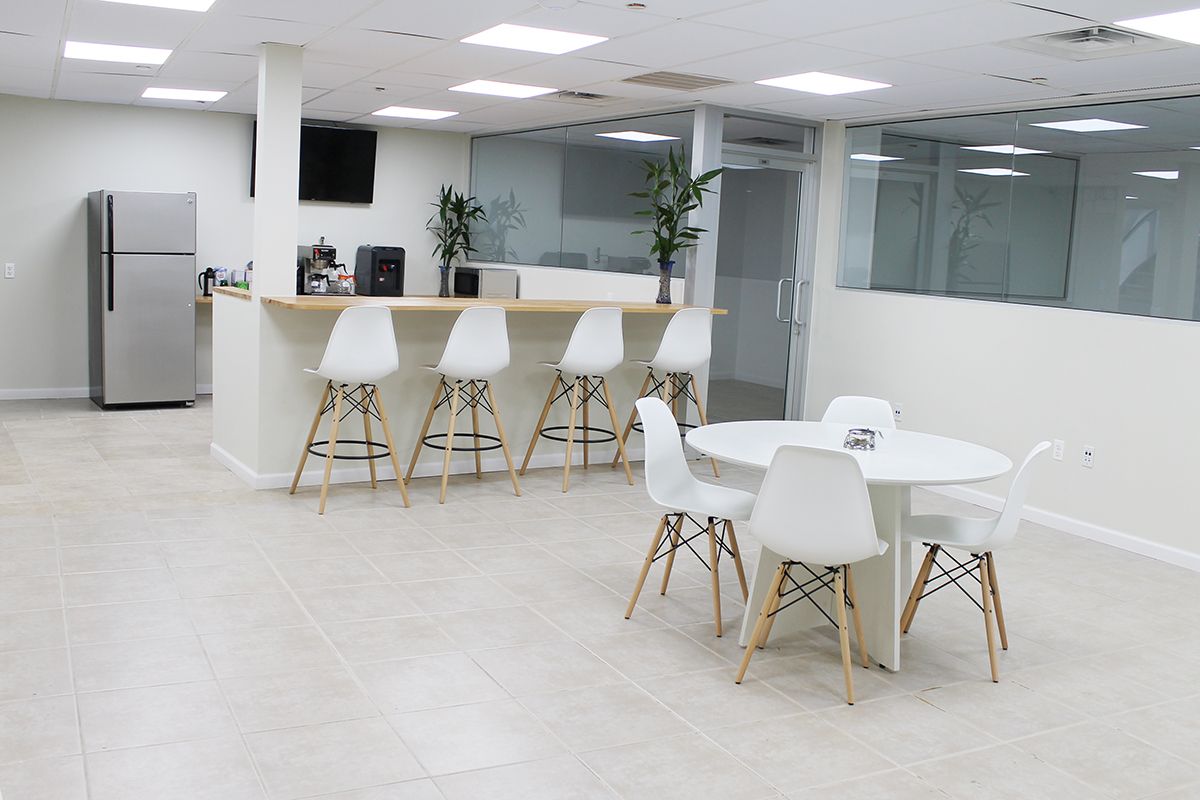 Managing partner Demetri Leonidou is thrilled to start this new business trend in his community.  As a sales director/consultant for consumer brands, he has a great understanding of what businesses need in order to succeed and grow.
"I want to create an affordable home for established or start-up businesses in the area," he said to me as we walked outside to the picnic tables in front.  As I sat down and watched a few boats pass, I wondered what it would be like to work out here in the beautiful bay air.
As if reading my mind, Demetri added "The wifi is strong out here too."
"Office on the Bay is a family-owned venture and I want that type of effort to be obvious in every detail," he explained to me.  He wants these businesses to have every possible amenity, and he's clearly inspired.  As I went back to grab my things, I knew he'd succeed – Sheepshead Bay is ready for this!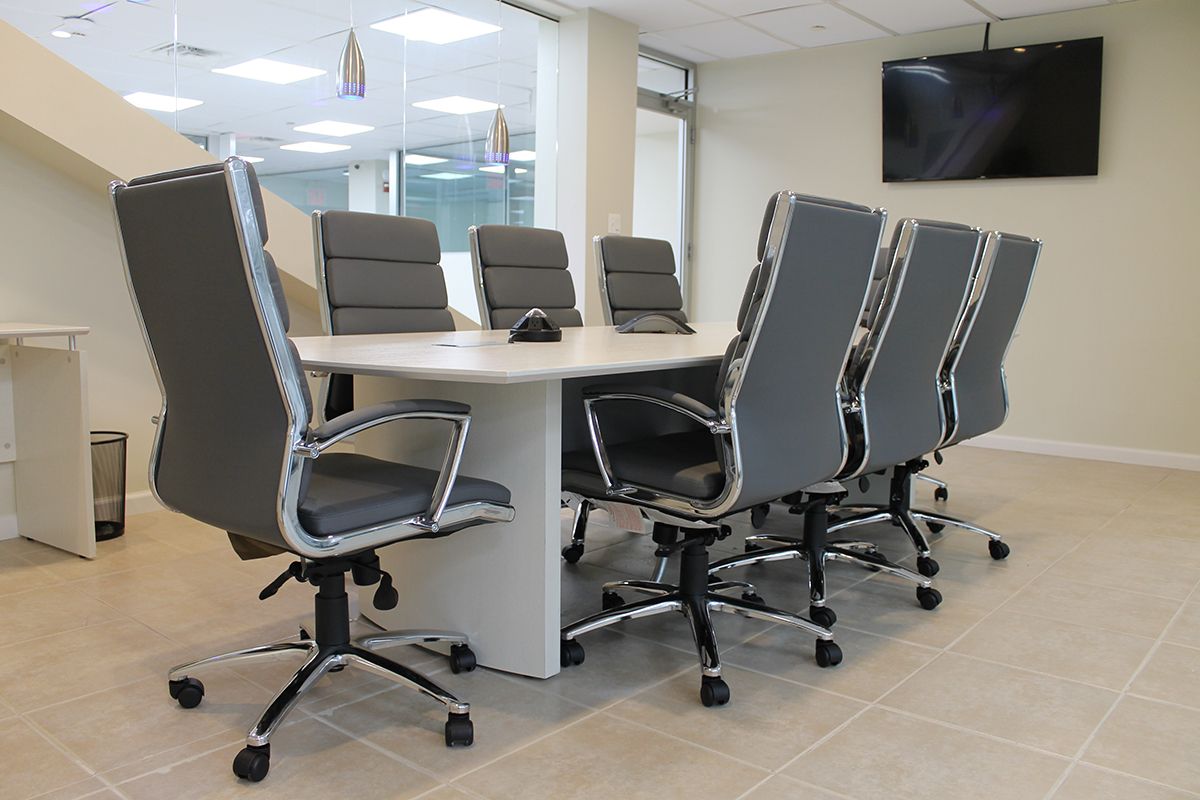 This post was sponsored by the Office on the Bay.  If you would like to reach our loyal Brooklyn readers please contact us.