Sheepshead Bay Road Gets Cleaned!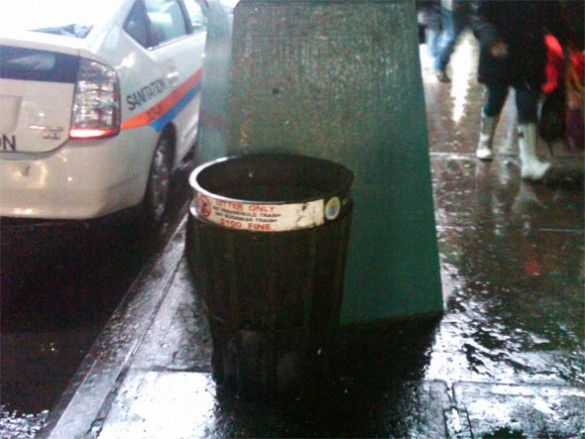 Garbage Gazette: Following our report of garbage being left along Sheepshead Bay Road by Sanitation Department workers – who emptied some trash bins, left others, and failed to clean any of the areas around the cans – a second cleaning was done yesterday.
The Sanitation Department responded to one of our readers' concerns by notifying them of the follow-up cleaning yesterday morning, even sending photos to prove the deed was done. The department's customer service team also noted that the Borough Chief is reviewing the servicing of baskets in our area.
We've also heard whispers that the local garage – which no longer has a basket pickup truck or a power washer of its own – will be borrowing a power washer to scrub the sidewalks along the commercial strip. We are awaiting confirmation from the Sanitation Department.