Sheepshead Bay Nursing & Rehabilitation Center Celebrates 50 Years With A Renovated Facility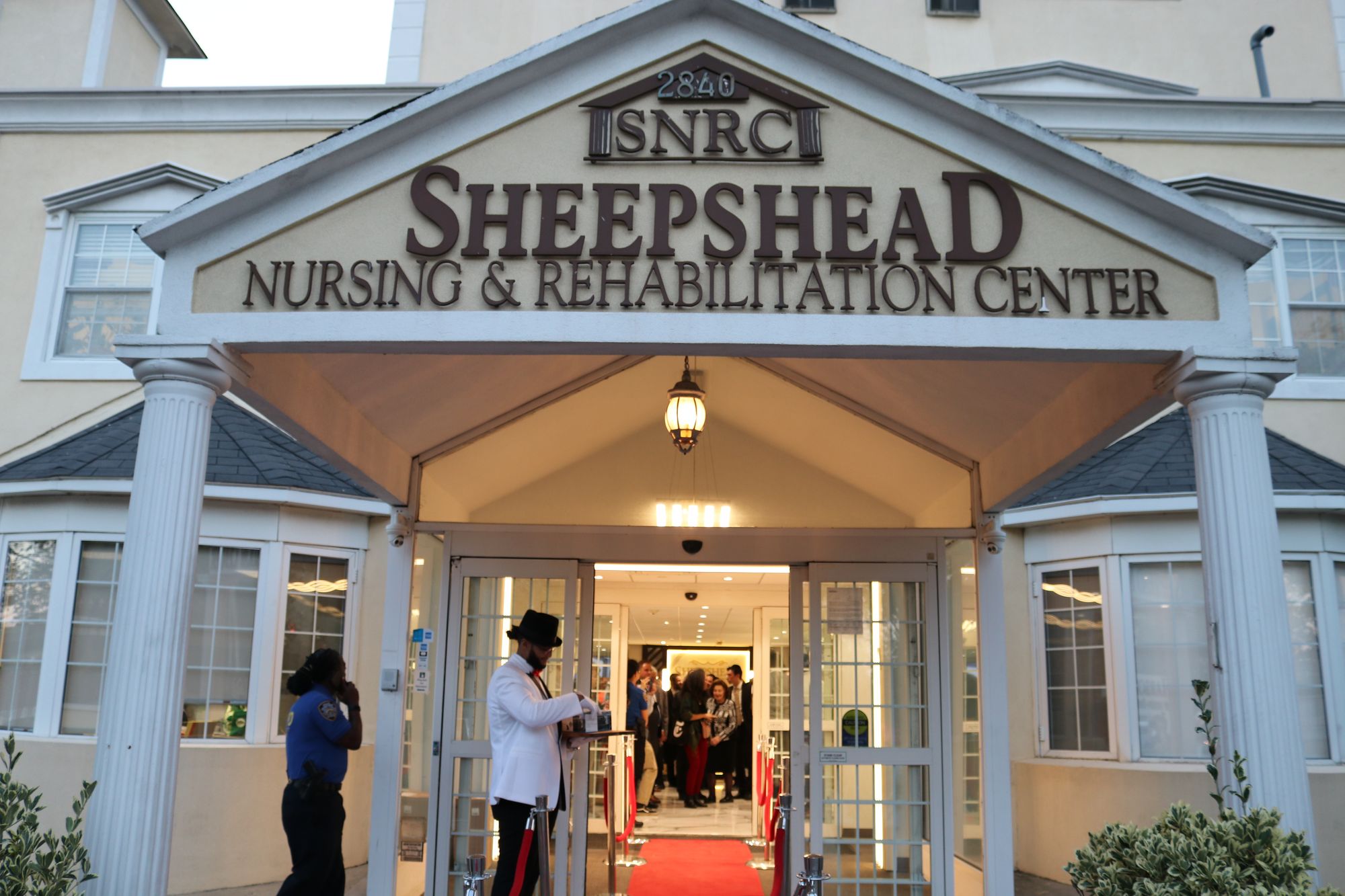 SHEEPSHEAD BAY – Yesterday afternoon, September 18th, local state and city officials and other dignitaries gathered at the Sheepshead Bay Nursing and Rehabilitation Center for the ribbon-cutting ceremony to celebrate 50 years in business and the completion of center's multimillion-dollar renovation project.
Sheepshead Bay Nursing and Rehabilitation Center opened its state of the art rehab center on the 6th floor two years ago, and the remaining investment focused on dialysis center and patient rooms. The modern facilities have single and double rooms, and offer bedside dialysis, in addition to inpatient and outpatient rehabilitation.
The rehabilitation floor is bright and spacious, and makes every effort to prepare patients for life outside the center's doors. There is a mock home – with a kitchen setup and appliances, a car, a mini supermarket to practice shopping, and even a boat rescued from Hurricane Sandy.
"Many of our patients have boats, and this gets them ready," the staff told Public Advocate Jumaane Williams as he tested his balance getting in and out.  There is also a basketball hoop and a small putting green.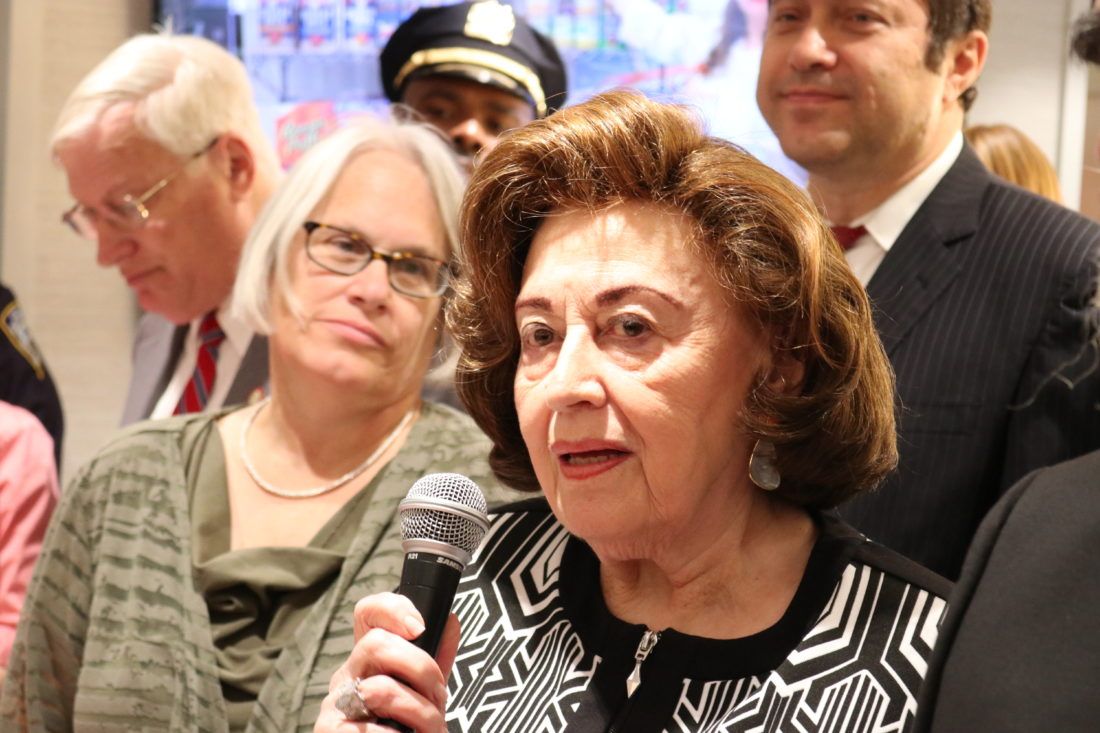 Sheepshead Bay Nursing and Rehabilitation Center is one of three facilities transformed by Olga Lipschitz, 87, legendary nursing home administrator and holocaust survivor.
Today, Sheepshead Nursing & Rehabilitation is run by her son-in-law Jerome Kahan and was the first facility in Brooklyn to provide physical therapy outside of a hospital setting. Lipschitz paved the way by transforming the industry's psychological stigma: "People think of a nursing home as a place where people go to die. But it's not that anymore."
"It started out as a traditional 200-bed nursing home that used to be the last stop for people who were very sick.  In the last 15-20 years, it's becoming a continuum of health care for the community," COO Kahan said, describing the services Sheepshead Bay Nursing and Rehabilitation Center now offers, among others – occupational and physical therapy, adult day care, home care, outpatient rehabilitation.
Assembly members Helene Weinstein and Simcha Eichenstein and City Council members Kalman Jeger, Chaim Deutsch, and Alan Maisel presented the center with citations and proclamations for the contribution the center has made to the community.
Councilmember Chaim Deutsch received a citation himself from the center for his commitment to Sheepshead Bay community, and had this to say in return: "We have a high population of senior population in Southern Brooklyn so it is very important to have facilities like Sheepshead Bay Nursing and Rehabilitation Center to take care of our older generation."
"Many of the seniors around the city have family out of the city – they don't have anyone here to take care of them so it is always important for us to look after them," Deutsch added.
"Sheepshead Nursing is not a Starbucks or Target, it's a family-owned business, it's extremely important. They put their hearts and souls into it, it's not a chain store," saying there is no 1-800 number to call when you have a problem. "I want to thank the amazing staff and leadership for everything they do on behalf of our seniors. "