Sheepshead Bay Marshalls: Construction To Begin Soon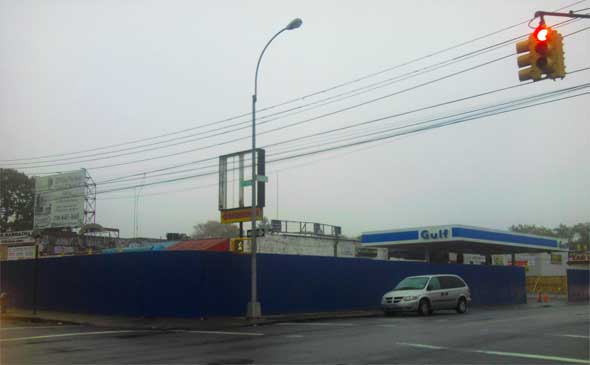 Just days after the last of the businesses on the lot shuttered, contractors have placed fencing around the future home of a Marshalls department store.
We broke the news back in January that the lot at 1611 Avenue Y, between East 16th Street and East 17th Street, would be swallowed up by the retailer. The developer has plans to construct a 27,292 square foot, one-story department store. The fencing went up last week, but real construction isn't expected to begin until the summer. We're told the opening date probably would not be until 2012 or 2013, and they're hoping to include a rooftop parking lot.
The development means that four local businesses, three of which have been open for decades, shuttered to accommodate the development: Golden Touch Car Wash, Gulf gas station, KR & S Auto Service and the fruit and vegetable market on East 16th Street. The last of the businesses were out as May rolled in.