Sheepshead Bay Halal Market Now Open!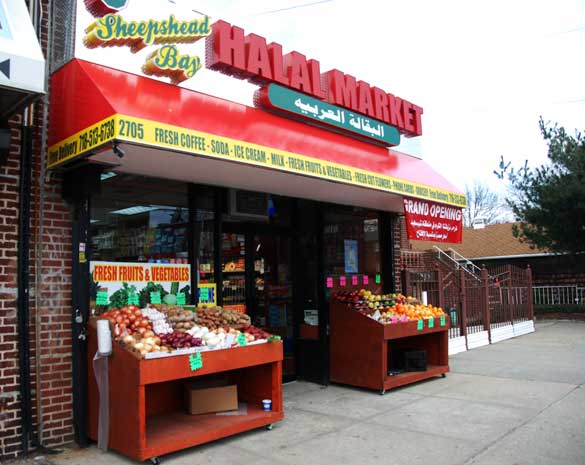 A new market serving halal products has opened at 2705 Avenue Z, off East 27th Street… you know, just a block away from the 2812 Voorhies Avenue mosque, an area that opponents claimed has no Muslim residents.
Well, regardless, the Sheepshead Bay Halal Market has been open for a few weeks and looks well stocked. It replaces B&R Electronics & AC Service, the television and appliance repair shop that has been in this location for as long as I can remember. But, fret not, B&R is still alive and kicking – they've just moved around the corner to 2577 East 27th Street.
Good luck to the halal market and B&R in their new locations!