Despite Sandy, Sheepshead Bay Enjoying Growth In Real Estate Transactions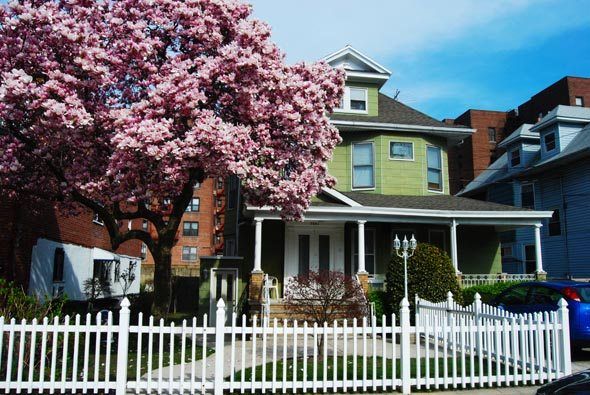 Real Estate transactions are increasing in Sheepshead Bay although values are still slightly depressed nine months after Superstorm Sandy wrecked the neighborhood, reports the Wall Street Journal.
The Wall Street Journal report details the destruction visited upon Sheepshead Bay after Sandy and highlights the glimmers of hope finally emerging in the aftermath:
The area was walloped by Superstorm Sandy, with many businesses—particularly those along Emmons—badly flooded. Small, low-lying former bungalows close to the water were especially vulnerable to flooding.
"Those blocks were swamped, the smaller houses were up to the roofs," says Howard Witz of Fillmore Real Estate. "It was horrible."
Nine months later, some standby restaurants have reopened and the party and fishing boats are sailing again. But although many residents and business owners are optimistic about the hurricane recovery, hardships remain.
"People need hope, but for a lot of people that light at the end of the tunnel is still quite far off," says Laura McKenna, acting executive director of the Bay Improvement Group, a neighborhood advocacy organization. "Behind the doors of homes, there's still a lot of work to be done, and the businesses, while they may be rebuilt, you may walk in and say it looks fine, in fact economically they're still struggling and suffering."
As the recovery continues, real-estate transactions have begun to pick up, Mr. Witz says, with 38 one- and two-family houses currently in contract, compared with the 37 houses that sold in the entire previous 12 months. "Buyers are very cautiously returning," he says.
… Prices in Sheepshead Bay range from the $100,000s for one- or two-bedroom co-ops far from the subway to around $1 million for large detached two-family houses. The median listing price in the neighborhood in June was $459,000, says Zillow.com, a 6% drop from the same month in 2012.
Sheepshead Bites editor Ned Berke was featured in the piece and now you can read what he says about our neighborhood when he thinks we aren't paying attention:
"You have the quiet of a suburban area, but it's still got life, it's still bustling, there's a lot of mass transit here that connects people to the city," says Ned Berke, a native of the area and editor and publisher of the local news site, SheepsheadBites.com. "It's as alive as the rest of the city and at the same time, very quiet and a good place to get a reprieve from the madness and the rat race."As a newly minted resident of the area, I would add that nothing beats strolling to the shores of Manhattan Beach or Coney Island on warm summer nights after work and on weekend mornings. That is a luxury that not many city residents, who often desperately cluster as close to Manhattan as possible, get to appreciate. What do you like best about living in Sheepshead Bay?