Sheepshead Bay Church Hopes To Wrap Up Repairs By Early 2019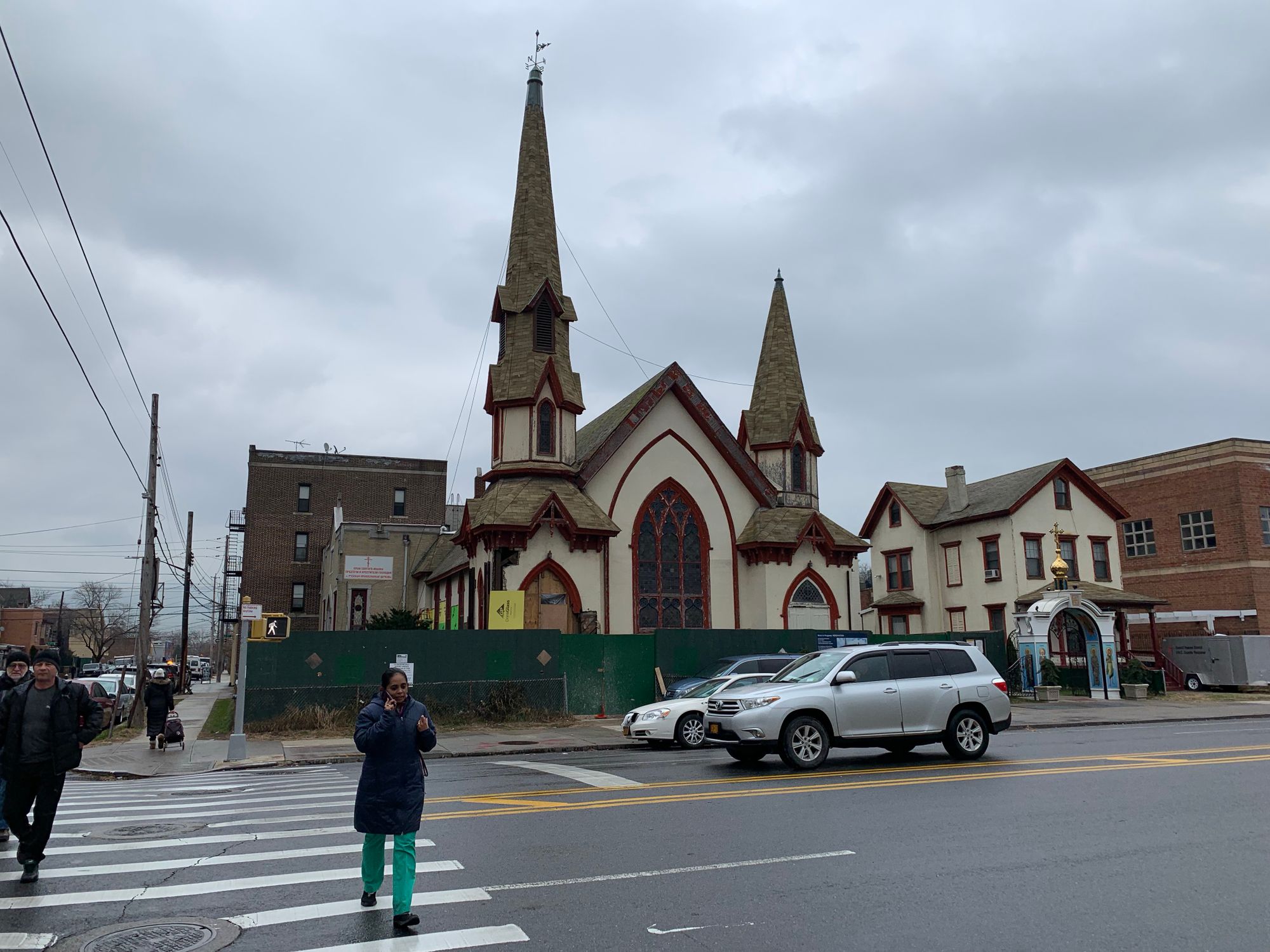 SHEEPSHEAD BAY – Passers-by may notice the cables propping up the steeples to a church at the corner of Ocean and Voorhies Avenues in Sheepshead Bay.
The Sheepshead Bay United Methodist Church at 3087 Ocean Avenue was first built in 1869 and was renovated in 1925. It shares a lot with the Russian Orthodox St. John the Forerunner Cathedral at 2016 Voorhies Avenue, and a door connects the two houses of worship.
The Methodist Church's steeples have degraded after years of poor maintenance, according to its pastor, Rev. Sharon Petgrave-Cundy.
"Over the years some of the wood got rotten," she said. "So now we are repairing it, and we're using all steel to do the repairs."
In addition to the steeple, the church's entire sanctuary is undergoing remodeling, Petgrave-Cundy said, and the church is currently holding worship services in their basement in both English and Korean.
Right now, Rev. Petgrave-Cundy hopes the repairs will be done by March or April of 2019, at which point the steeples should no longer require cables to stay up.
"It depends on the winter, we don't know what the weather's going to be like," she said.
That is a far cry from early 2011, when there were plans to tear the steeples down only for the church to change course and install the cables a few weeks later.
Rev. Petgrave-Cundy said Superstorm Sandy hit about two months after she started at the church in 2012, and set their plans back considerably, flooding their basement with 7 feet of water.
"We had to throw out a lot of stuff, and then we had to repair the basement," she said. "So we kept putting [repairing the steeple] on hold, so at this point we figured that it was more than time enough to start getting this steeple done, and give the church a facelift, too."
Rev. Petgrave-Cundy said the church planned to launch a building fund via GoFundMe. We will post the link once it is ready if anyone in the community wants to help out.