Sheepshead Bay Brat Martin Shkreli Convicted Of Multimillion Dollar Securities Fraud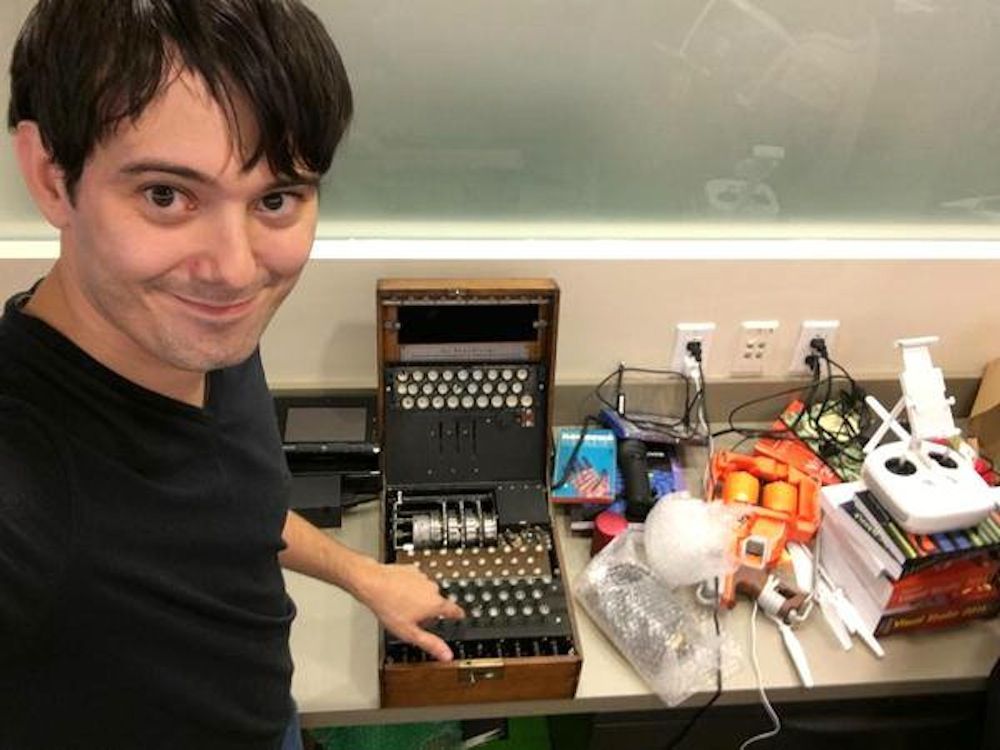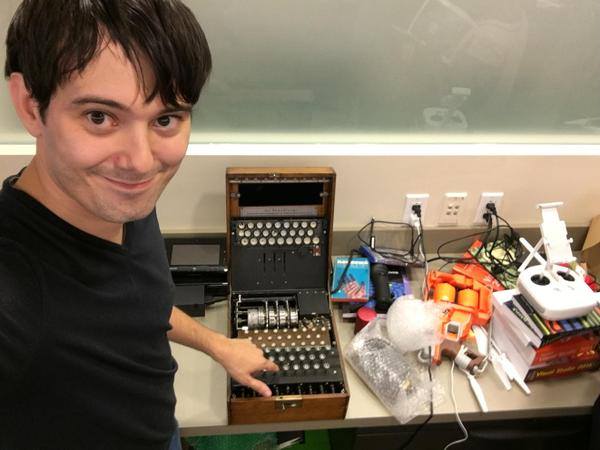 UPDATE: After a six week long trial, last Friday a federal jury in Brooklyn convicted Martin Shkreli of two counts of securities fraud and conspiracy to commit securities fraud. At sentencing he faces a maximum of 20 years for each fraud conviction and up to five years in prison on the conspiracy count.
Sheepshead Bay has many hometown heroes to be proud of: Legendary football coach Vince Lombardi, namesake of the Super Bowl trophy, as well as Seinfeld co-creator and serial grouch Larry David and the host of NPR's Fresh Air Terry Gross. But one of the neighborhood's native sons, hedge fund manager Martin Shkreli, is not among them. He became the "most hated man in America" this year when he announced he had raised the price of a life-saving drug by 5,000 percent. Shkreli's smug response to accusations of price-gouging didn't help his popularity either.
On Thursday, Shkreli got his comeuppance when the Department of Justice announced he and his lawyer had been indicted in a multimillion dollar securities fraud. The charges are unrelated to Shkreli's decision to jack up the price of Turing Pharmaceuticals' drug Daraprim from $13.50 a pill to an eye-popping $750.
Instead, prosecutors allege that Shkreli and his lawyer Evan Greebel conspired to siphon off funds from biotech company Retrophin in order to pay off debts at Shkreli's hedge fund MSMB Capital Management, according to the indictment unsealed by the DoJ Thursday afternoon.
"Martin Shkreli engaged in multiple schemes to ensnare investors through a web of lies and deceit," United States Attorney Robert Capers said in a press release. "His plots were matched only by efforts to conceal the fraud, which led him to operate his companies, including a publicly traded company, as a Ponzi scheme, where he used the assets of the new entity to pay off debts from the old entity."
Shkreli was arrested early Thursday [December 17, 2015] morning at his Manhattan apartment. Photos by the Daily News show a haggard-looking Shkreli wearing a grey hoodie being led out of his building in handcuffs by federal authorities.
According to the New York Times, Shkreli was raised in Sheepshead Bay by parents who immigrated from Croatia and Albania. He later attended Baruch College and during his studies landed a job as a clerk at the hedge fund Cramer, Berkowitz & Company (Co-founded by Jim Cramer, the zany host of CNBC's "Mad Money"). The Times reports that Shkreli recommended the firm short a stock for biotechnology company. The idea made money for the firm, but prompted an investigation by regulators, which ultimately went nowhere.
Fast forward more than a decade later, the 32-year-old Shkreli's schemes may send him to jail for a long time. If convicted, prosecutors say he faces a maximum sentence of 20 years in prison.
Investigators say that between 2009 and 2012 Shkreli conned investors by lying about the performance of his hedge fund. He also routed money from Retrophin, a company he controlled along with his lawyer Greebel, in order to "satisfy Shkreli's personal and unrelated professional debts and obligations," according to the indictment.
He also prevented investors from redeeming their money at MSMB Capital and is accused of misusing the hedge fund's assets. The DoJ also said Shkreli ran a similar scheme at MSMB Healthcare, which he controlled from 2011 to 2012.
Shkreli's downfall drew near universal applause in the media and from the public. The cocky investor has repeatedly sparred online with public officials and others who criticized his decision to jack up prices on Daraprim — used to treat Toxoplasmosis, a rare parasitic infection. He also flaunted his $2 million purchase of the Wu Tang Clan's one-of-a-kind album, Once Upon a Time in Shaolin, and then told fans who asked him to leak the album that he hadn't even listened to it, according to the Daily News.
Perhaps that Wu Tang album will keep him entertained behind bars? We'll see.
Originally Published Dec 17, 2015 @ 14:31