"She Stands Alone": Irondale Presents Pair Of Solo Shows Celebrating Female Resilience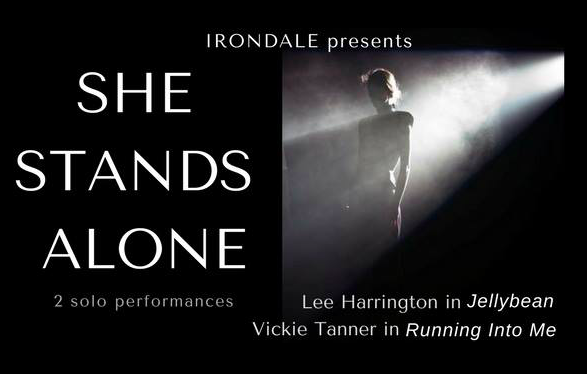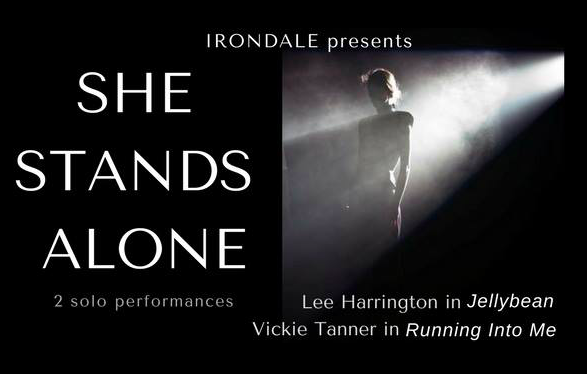 FORT GREENE – With Oprah Winfrey's galvanizing speech at the Golden Globes demonstrating the power for change that can live within a single woman's voice, the program scheduled this month at the Irondale Theater seems particularly timely. Each performance features two solo performances by women who grew up facing extraordinary difficulties.
The theatrical pieces scheduled for January 18-20 and January 25-27 bookend a special screening of Alyson Cornyn's documentary film Incorrigibles, which will be shown at Irondale on January 24.
Billed as She Stands Alone, the series comprises Jellybean by Lee Harrington and Vickie Tanner's Running Into Me. Harrington's piece takes its name from her mother. Born Cynthia Marks, she adopted the identity of Jellybean Bonanza after a mental breakdown led her to a life of hoarding, fraud, and petty crime. Harrington lived sometimes with her troubled mother, with a succession of relatives, and the foster care system. She mines the experience for both humor and pathos, taking the stage to tell her own story of triumph in the face of challenging odds.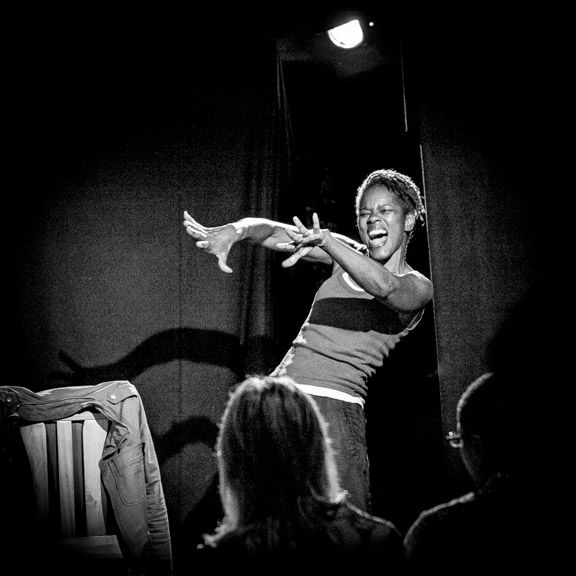 Tanner, a film and television actor, has also created a theater piece from her own experiences, but she adopts 15 different characters to tell her life story—a troubled journey from Compton to New York City. Imperiled by drug abuse and the threat of incarceration, Running Into Me explores the themes of family, fear, race, courage and rebellion.
The experience of incarceration is at the heart of Cornyn's film Incorrigibles, which gathers the personal narratives of girls sent to the New York State Training School for Girls in Hudson. Working with archival documents from the school, which operated from 1904 to 1975, Cornyn also recorded the accounts of women who were sent there and deemed "unable to be corrected or reformed." One of the residents of the school in the 1930s was jazz singer Ella Fitzgerald.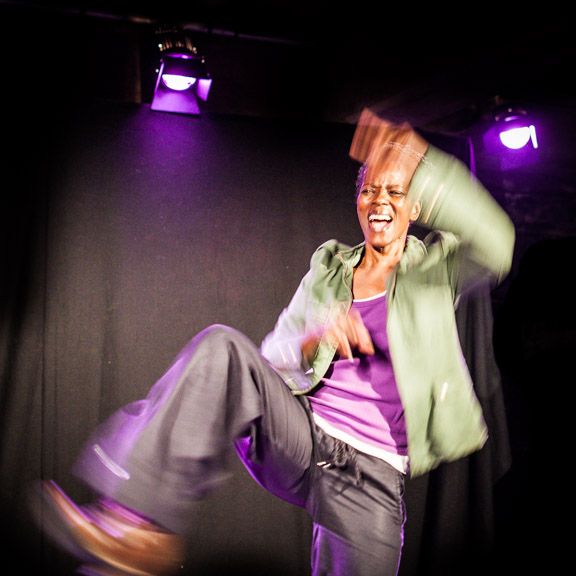 She Stands Alone is part of the 35th season of the Irondale Theater, which was launched in 1983 in New Haven, Connecticut. Since 2008, the group has presented works in a beautiful space called the Irondale Center, one of many arts organizations clustered around the Brooklyn Academy of Music. The group made a splash locally a year ago with "To Protect, Serve and Understand," a groundbreaking presentation that mixed a cast of cops and civilians (sometimes playing each other) in a bid to foster mutual understanding in Fort Greene.
A similar impulse to present theater with social impact inspires the current production. "In being committed to presenting works that are reflective of our times, this new series brings attention to women's voices in a unique time," said Terry Greiss, Executive Director of Irondale. "It is important that these uniquely talented women be seen and heard."
Irondale
85 South Oxford Street (at Lafayette Avenue), Fort Greene
Thursday, January 18—Saturday, January 20 and Thursday, January 25—Saturday, January 27 at 7:30pm and 9:30pm – Lee Harrington's Jellybean and Vicki Tanner's Running Into Me (The order of productions will alternate each evening.)
Wednesday, January 24 at 7:30pm – Alyson Cornyn's documentary Incorrigibles