New Shark Exhibit Opens at Coney Island's New York Aquarium this Weekend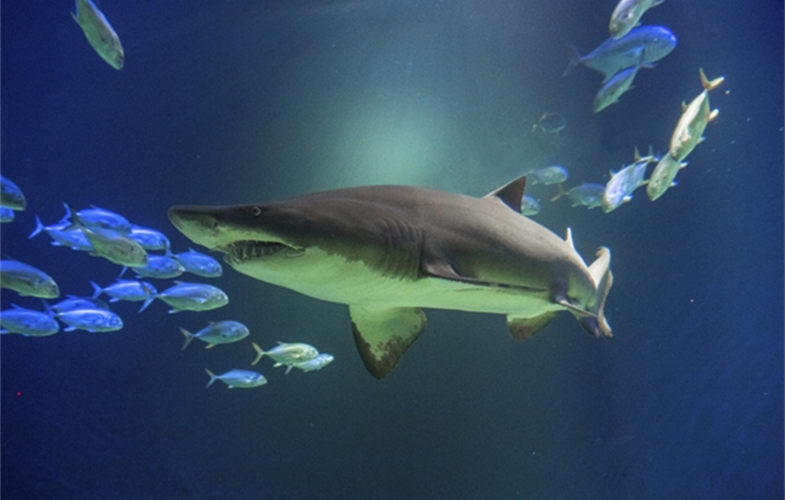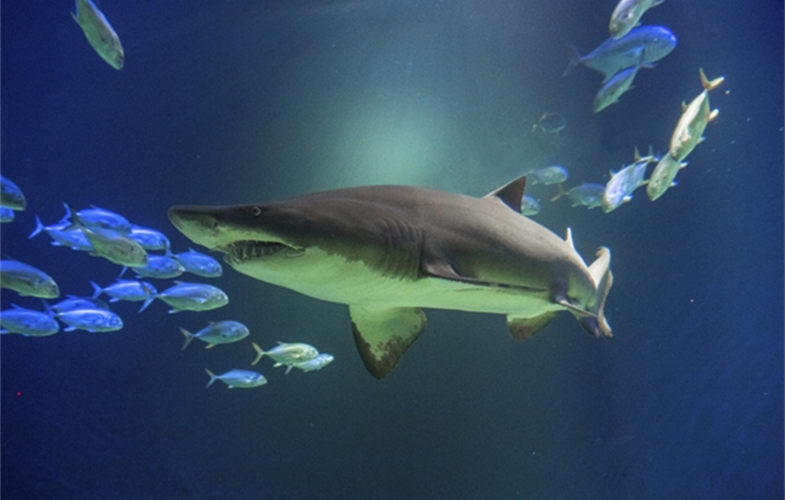 CONEY ISLAND – The sharks are almost here, and just in time for summer… The long-awaited Ocean Wonders: Sharks exhibit at the New York Aquarium opens this Saturday!
The state of the art exhibit will feature more than 115 species of sea creature, including blacktip reef sharks, sand tiger sharks, zebra sharks, nurse sharks and sandbar sharks, plus cownose rays, loggerhead sea turtles and more.
A splashy opening in a beautiful new building are key milestones in the aquarium's post-Hurricane Sandy recovery, even if more than half of the museum remains closed. The 2012 superstorm managed to flood exhibits and offices at the museum, knocking out power shortly before the planned groundbreaking for the shark exhibit.
At the time, administrators were worried about reopening the aquarium at all, but almost six years later, a nearly 380,000 gallon tank will host 12 species of shark in a brand new, almost 60,000 square foot building. The new addition is clad in a dramatic aluminum "shimmer wall," consisting of more than 30,000 individual tiles that will flutter in the wind and glint in the sun, evoking a shark's skin in both texture and the bold sweep of the building.
A video from the New York Aquarium describing both the wall and some of the exhibits can be seen below:

Inside, guests will be able to experience the sharks' ecosystem from practically inside, with the predators swimming overhead in a glass tunnel as viewers stroll the "seafloor" below.
Aside from the main attractions, the exhibit will provide information about local species and lessons on environmental stewardship, ranging from the damaging effects of plastic waste to the impact of commercial fishing on shark populations.
Last spring, an injured dogfish shark washed up on Brighton Beach, likely after being caught and wounded in a gill net, officials said. The year before that, Coney Island Beach was briefly closed after shark fins were spotted in the surf.
The new addition to the aquarium cost $158 million, opening in advance of the rest of the aquarium, which is on track to open fully in 2020.
The exhibit will be open year-round starting this Saturday, June 30.