Share Your South Slope Events In Our New Calendar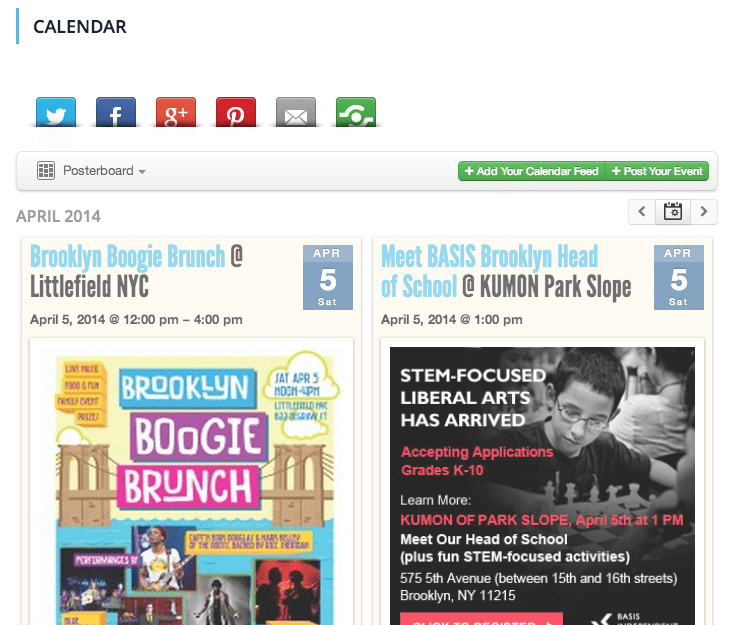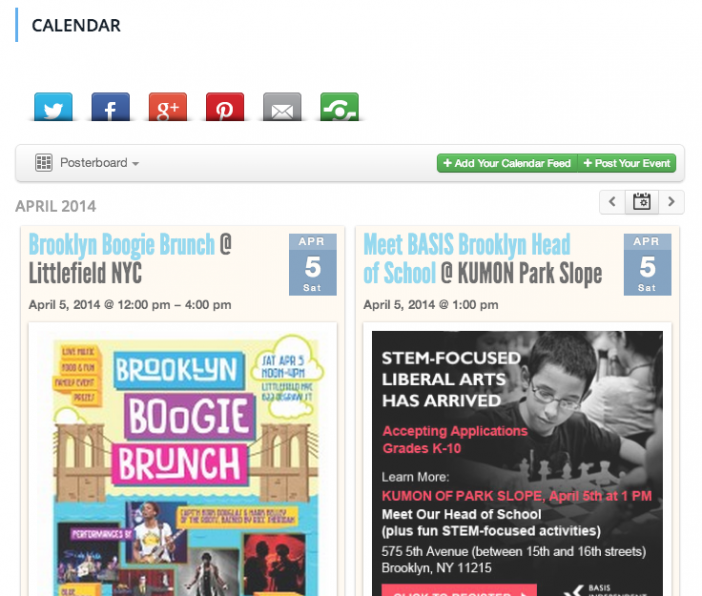 Hosting a class for locals, having an art opening nearby, or planning a block-wide yard sale? List it in the new South Slope Stoop events calendar. From support groups and meet ups to concerts and film screenings, you can add a one-time event or import your iCalendar feed of events in the community, for the community.
And then to see what events are coming up in the neighborhood, check out the list on the right side of each page, or click the calendar option in menu bar at the top of each page.
Enjoy the easy listings, and for information on advertising and other business promotions, please contact Liena Zagare at 917-496-5888 or liena@cornernewsmedia.com.